Students Making Alleged Gun Threats Over Tuition Deadline Could Be Expelled, Prosecuted, Howard University Says
A tuition deadline and pulled scholarships allegedly prompted some Howard University students to make violent threats on social media. Behavior that the Washington, D.C., school said it won't tolerate, it's also one that could result in academic and legal consequences.
Howard University President Wayne Frederick called the safety of the campus community the historically black university's number one priority. In a message on Sunday, Frederick addressed the comments, saying the school empathized with students who have financial challenges but added that threats against the campus community would not be tolerated, ever.
Frederick's statement coincided with the date undergraduate students were required to have outstanding balances for the fall 2019 semester paid in full. The cost of attending Howard University varies on an individual basis but is listed on the website as $24,063 per semester for full-time enrollment, including room and board and other expenses.
Howard University referred the threatening comments to the appropriate authorities and began an internal investigation, according to Frederick. Students who were found to have participated in behaviors that violated the Student Code of Conduct could be suspended, expelled or prosecuted.
"Howard's practice has been and remains to accommodate students who have experienced extenuating circumstances. We are still committed to doing so, but we will not excuse vitriol and hate as a part of this process," Frederick said. "That is not Howard. That is not the campus community that we have cultivated or aim to cultivate."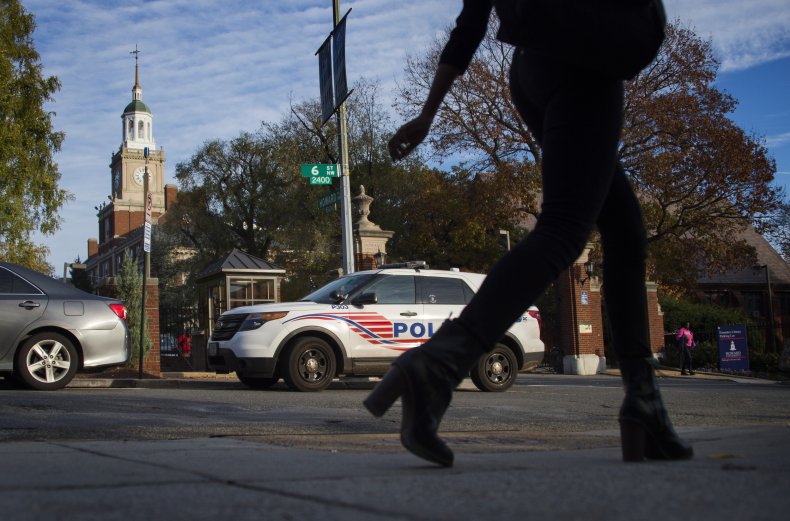 Ahead of the tuition deadline, some students were notified that the scholarship they had was revoked and a Change.org petition called for the school to move the payment date to August 21. The extension would give students the ability to either rectify their award packages or find additional funding to continue their education at the university.
"Without this additional time, the financial crisis will essentially become a purging of the student body as a large portion of students will not be able to return in the fall, some unable to continue their education at all," the petition said.
Howard University disagreed with claims there was a financial aid or scholarship crisis and noted that $106 million is awarded in institutional aid each year. The students who had their scholarships canceled, Howard University said, did not meet eligibility requirements, predominately the required GPA.
The petition, which gathered more than 1,900 signatures, and several students criticized the school for canceling their scholarship without giving them the opportunity to appeal. However, Associate Provost and Assistant Vice-President for Enrollment Management Anthony Jones said in a statement that appealing is a privilege and not available for every scholarship that's offered.
A scholarship that cannot be appealed is "strictly non-appealable," according to the school's website, but Jones noted in his statement students may be eligible for other aid. If a scholarship is revoked, it's canceled for all future academic years.
In concluding his statement, Frederick expressed gratitude to the people who informed the school about the comments. He wrote that they understood the difference between "expression of one's discontent" and "expression of violence."