Students Participating in Latest TikTok Trends Could End Up With Felonies
TikTok continues to stand as one of, if not the most, popular social media apps among high school and middle school students, with young people across the world collectively participating in its viral dances and challenges.
While many of these challenges consist of lighthearted pranks and jokes amongst friends, the latest viral phenomenon urges school kids to vandalize property and assault other students and school staff.
These challenges, directed at high school and middle school students, are known as "devious licks." The practice was introduced by the user @jugg4elias who stole a box of disposable masks from school and captioned the video: "A month into school. Absolutely devious lick."
Since then, an entire calendar of devious licks has been created that now stands as the fuel behind the sometimes criminal trend. The challenge for this month—"Smack a staff member."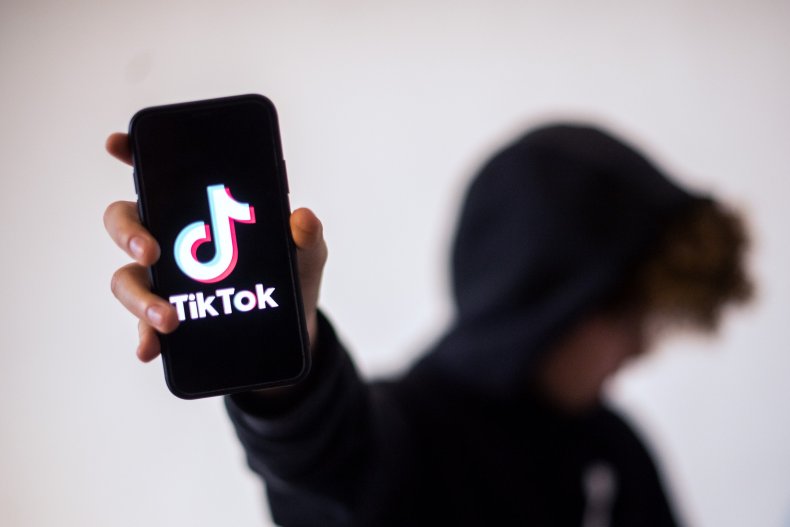 "(For) assault of a staff member, so you're going to get cited for assault third degree depending on the severity there," Adam Boehmer, a school resource officer at Papillion La Vista High School, where students have participated in the trend, told Omaha, Nebraska'sCBS 3 News Now.
"Then the school is going to have their discipline. Most likely suspension all the way to some kind of expulsion as well," Boehmer added.
This challenge stands as one among many potentially illegal "pranks." Last month's challenge was to "vandalize school bathrooms." In November, kids will be urged to "kiss (their) friend's girlfriend at school." December calls on students to "deck the halls and show your balls," and in January, "jab a breast." February—"Mess up school signs." It continues:
March: "Make a mess in the courtyard or cafeteria." April: "grab some eggz," a stealing challenge. May is "ditch day." June calls on students to "flip off in the front office." July, over the summer, calls on them to "spray a neighbor's fence." And for August when school starts back up, they're challenged to "sleep in and be late."
Not only would these challenges put students in violation of school rules, but many of them could carry legal consequences, says the Douglas County Sheriff's Office in Colorado. "Jab a breast" could be considered unlawful sexual contact and carry a misdemeanor, according to a calendar made by the sheriff's office obtained by Denver news station Fox 31. December's challenge could carry an indecent exposure charge. Some of the vandalism challenges could lead to felonies. Many of the licks also carry charges of harassment, the sheriff's office noted.
In Michigan, one school has gone so far as to monitor bathroom breaks to prevent the challenges, WDIV Local 4 News in Detroit reported. Some principals now require students to "sign in and out of the restrooms" in between use and staff must now monitor school bathrooms to ensure students have not inflicted damage.
This trend is not isolated to Omaha and Detroit. Schools in Arizona, Colorado, Tennessee and other states have all reported facing issues pertaining to the challenges, a number of local outlets have reported.
"For some reason, school children can't process the fact that everything happening on their cell phone is traceable," Robert Livernois, superintendent of the Warren Consolidated School District, told WDIV.