Student Wears Traditional Chinese Dress to Prom, Sparks Cultural Appropriation Debate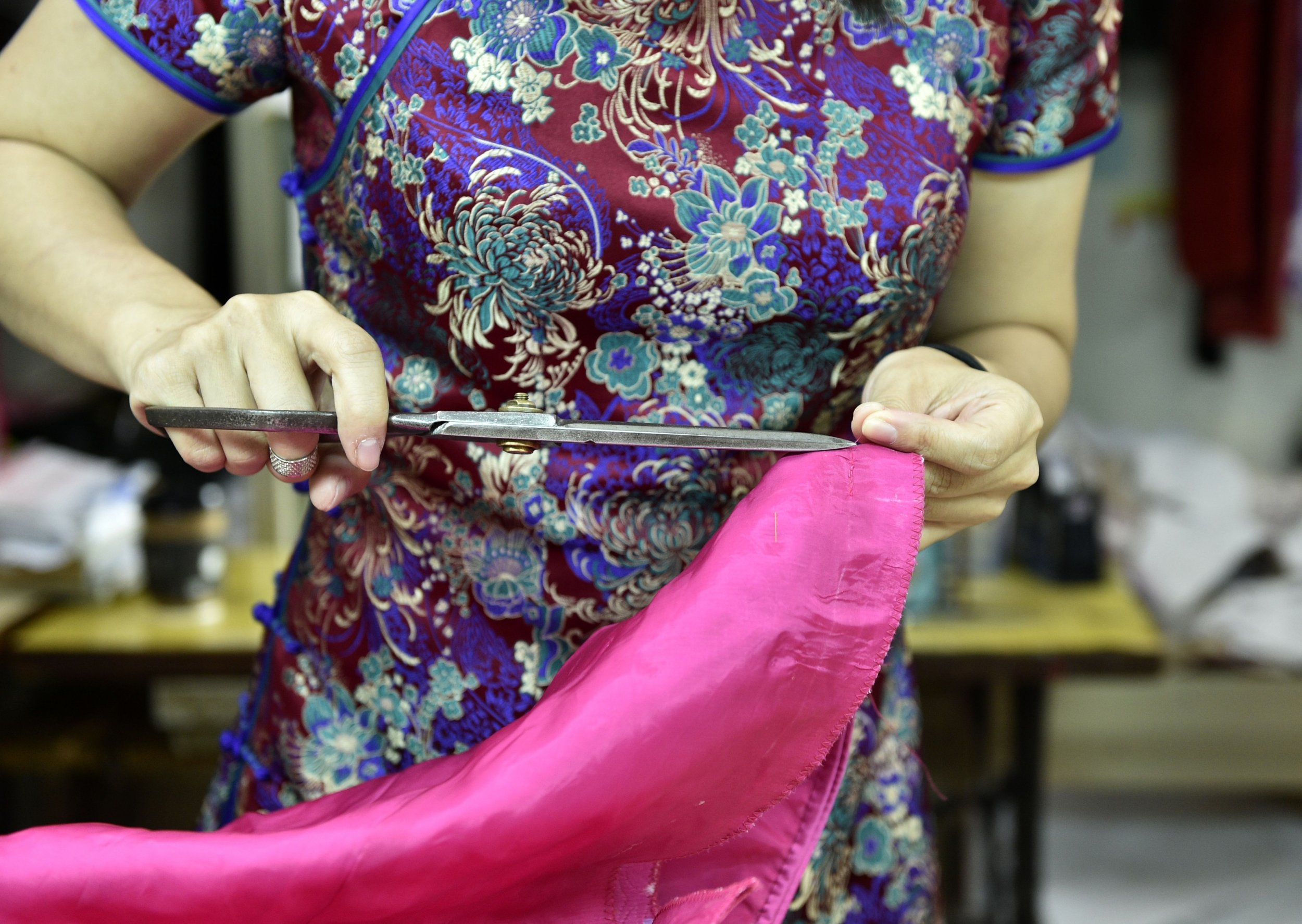 A high school student was accused of cultural appropriation after posting photos of her prom dress on social media.
Keziah, 18, posted photos of herself wearing a traditional Chinese cheongsam, or qipao, to her prom, and inadvertently sparked a heated conversation over the concept of cultural appropriation. The girl, who is white and whose last name has not been identified, defended her decision to wear the dress, insisting she was not being racist or appropriating Chinese culture.
Fellow Twitter user Jeremy Lam first called attention to the Chinese dress by tweeting, "My culture is not your…prom dress." Lam then described the traditions and history behind the qipao in a series of tweets.
"The qipao was originally a loose dress/garment without shape, made for Chinese women to clean the house and do other domestic chores with," he tweeted.
Lam continued, "In a time where Asian women were silenced they were able to create, not only a piece of art by a symbol of activism. This piece of clothing embraced femininity, confidence, and gender equality through its beautiful, eye-catching appearance."
According to the BBC, Keziah's original tweet and Lam's comments prompted hundreds of thousands of responses. Lam's response received 169,000 likes, 14,000 comments and 40,000 retweets at the time of publish.
Many agreed with Lam, saying Keziah had unjustly adopted the culture behind the traditional Chinese outfit.
"Just because it's okay for a few Chinese people doesn't mean it's okay to all of us? Our traditional dress isn't meant to be a fashion statement or make you appear more 'exotic.' There's a long history behind the dress and white people are not a part of it," tweeted Katana (@bunchukuu).
Others sided with Keziah and wrote that the high school student was not wrong in wearing the dress. Some criticized Lam for commenting on an 18-year-old's outfit choices.
"Who are you to tell a woman how to dress? Disgusting," tweeted David Masson-Weyl.
Another Twitter user added, "How is this even a problem shes not mocking your culture in any way. Its a nice dress, if its so offensive to you then im sorry but thats too bad. Being offended doesnt give you any rights over others. Im amazed how this got almost 170k likes tbh."
Keziah stood by her decision to wear the dress and refused to take her photos down.
"I don't see the big deal of me wearing a gorgeous dress I found for my last prom," she tweeted. "If anything, I'm showing my appreciation to other cultures and I didn't intend to make anyone think that I'm trying to be racist. It's just a dress."
Keziah later wrote, "To everyone who says I'm ignorant, I fully understand everyone's concerns and views on my dress. I mean no harm. I am in no way being discriminative or racist. I'm tired of all the backlash and hate when my only intent was to show my love."
Keziah and Lam did not immediately respond to a request for comment.