All the Studio Ghibli Films Coming to Netflix and Release Dates
Studio Ghibli fans around the world, rejoice—unless you live in the U.S., Canada or Japan.
The Japanese animation studio's celebrated films are coming to Netflix beginning February 1, marking another big content acquisition for the streaming service as it faces increasing competition in the marketplace from Disney, WarnerMedia, Apple and NBCUniversal.
Netflix announced its global deal for Studio Ghibli's full catalog of films, including Oscar-winning Spirited Away, on Sunday. The deal, however, excludes North America and Japan.
In the U.S., the upcoming WarnerMedia service HBO Max will be home to Studio Ghibli, possibly as soon as May, which is when the service launches.
Netflix said Sunday the beloved animated films will be dubbed in 20 languages and subtitled in 28 languages for the first time ever.
"In this day and age, there are various great ways a film can reach audiences. We've listened to our fans and have made the definitive decision to stream our film catalog," said Studio Ghibli producer Toshio Suzuki. "We hope people around the world will discover the world of Studio Ghibli through this experience."
Studio Ghibli was founded by film directors Hayao Miyazaki and Isao Takahata in 1985. The prestige studio has released 21 films so far, including six of the highest-grossing anime films in Japan.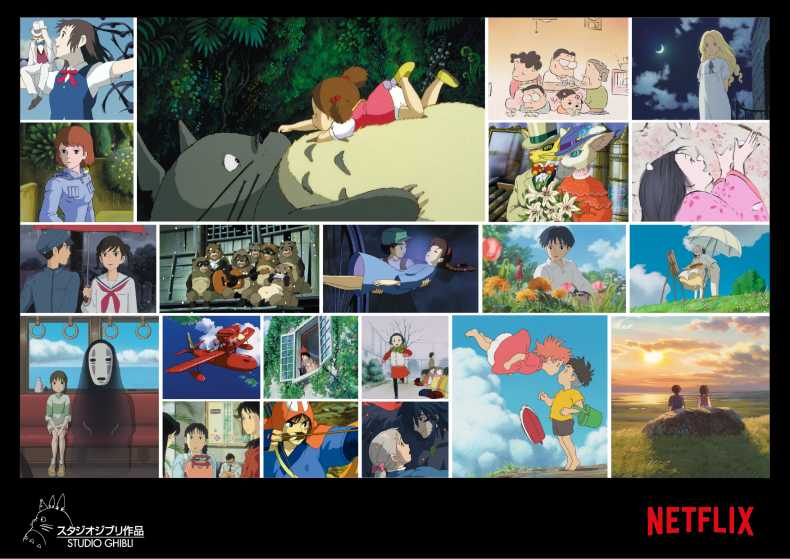 Among Studio Ghibli's releases are several films by Miyazaki, the internationally renowned director and animator. Miyazaki's films include Spirited Away, which won best animated feature at the 2003 Academy Awards, Castle in the Sky, Princess Mononoke and Ponyo.
Miyazaki announced he would be retiring from filmmaking after the release of 2013's The Wind Rises, which earned an Oscar nomination. However, in 2017, it was announced the director had come out of retirement to make a new film, How Do You Live?, although a release date has not yet been set. In an interview on Japanese television last year, Suzuki, the Studio Ghibli producer, said Miyazaki had completed about 15 percent of the film by the end of October 2019.
In the meantime, the 21 completed Studio Ghibli movies will be available on Netflix globally from February 1 and possibly from May on HBO Max in the U.S.
Here is a list of all the Studio Ghibli films coming to Netflix and their release dates:
February 1, 2020
Castle in the Sky (1986)
My Neighbor Totoro (1988)
Kiki's Delivery Service (1989)
Only Yesterday (1991)
Porco Rosso (1992)
Ocean Waves (1993)
Tales from Earthsea (2006)
March 1, 2020
Nausicaä of the Valley of the Wind (1984)
Princess Mononoke (1997)
My Neighbors the Yamadas (1999)
Spirited Away (2001)
The Cat Returns (2002), Arrietty (2010)
The Tale of The Princess Kaguya (2013)
April 1, 2020
Pom Poko (1994)
Whisper of the Heart (1995)
Howl's Moving Castle (2004)
Ponyo on the Cliff by the Sea (2008)
From Up on Poppy Hill (2011)
The Wind Rises (2013)
When Marnie Was There (2014)