The stories are normally in the music. Those who originated the genre of hip-hop were just telling the stories of their own lives over the beats of their favorite throwback songs. Samples of funky oldies combined with drum machine sounds became classic tracks that worried parents everywhere. Rappers had their own complications with recording—from drug usage to credit card fraud to troubles with the FBI—but not all of the albums on this list have such sordid stories.
One album on this list was written by a preteen before she started selling records, while other classics were the product of family bonding and sisterhood. Each artist had their own unique recording process and had the support of their friends to make the music we enjoy today.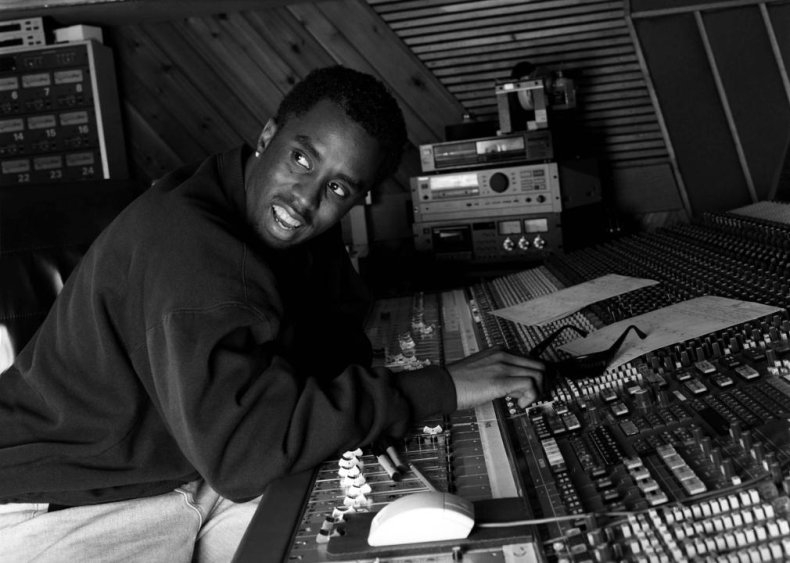 Using several sources, starting from verified annotators on Genius and branching out to music publications like Vibe and Rolling Stone, Stacker put together a list of 25 notable albums with unique backstories.
Artists like André 3000 and De La Soul have reminisced with music journalists about their production process for special album anniversaries. Eve, who dominated the rap game in her heyday, also dished on her method in a rare video interview. Together, these albums tell the stories of hip-hop from the time it began to its present-day controversies. Albeit some are a bit more shocking than others, the stories behind these albums will appeal to hip-hop heads everywhere.
Read on to see which hip-hop albums have the most memorable stories from the studio.
You may also like: Most famous musician born the same year as you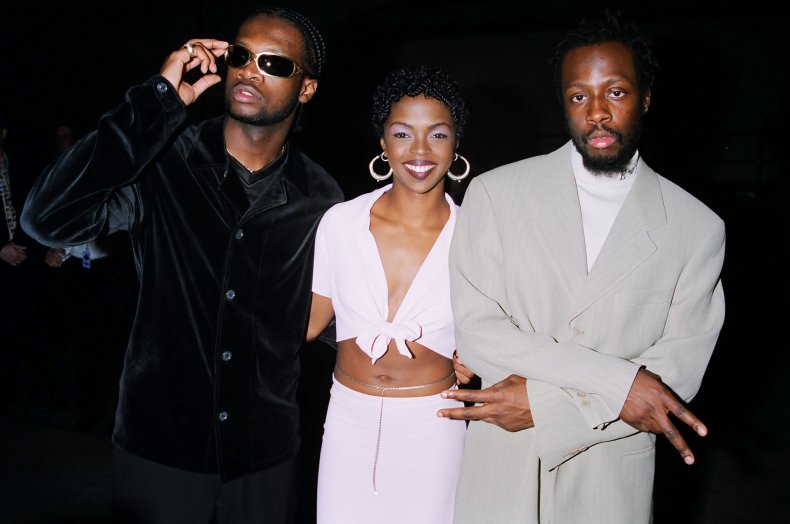 'The Score' by Fugees
The second and final album recorded by the Grammy-winning hip-hop trio Fugees was recorded in a basement in New Jersey where Wyclef, the visionary of the group, lived with other family members from Haiti. Dubbed the Booga Basement, this is where producers John Forté, Jerry Wonder, and Salaam Remi would play beats to "20 or 30" of their friends to see what stuck, Forté told Vibe. And Lauryn Hill, who they called the "perfectionist," would be back to the basement the next day to re-record harmonies until they were worthy to make the final cut of smash hits like "Ready or Not" and "Killing Me Softly," which won the 1997 Grammy for Best R&B Performance by a Duo or Group with Vocal.
'Illmatic' by Nas
This legendary rapper's debut album features unforgettable samples, like audio from the 1983 film Wild Style and live recording from Kool & the Gang. One of the most memorable tracks, "Life's a Bitch," which was produced by L.E.S., almost sampled the now-familiar "Juicy Fruit" by Mtume.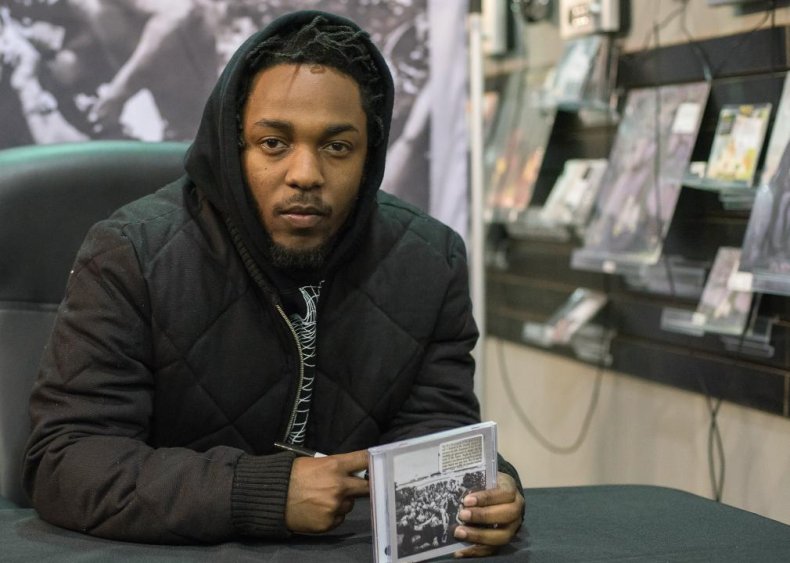 'To Pimp a Butterfly' by Kendrick Lamar
To Pimp a Butterfly was almost going to be titled "Tu Pimp a Caterpillar," named for the abbreviation Tu.P.A.C.—one of the most revered rappers of all time, Tupac Shakur. Lamar speaks to the deceased rapper in a disjointed poem after each track on the album. But he changed his mind, telling MTV in an interview, "Me changing it to Butterfly, I just really wanted to show the brightness of life and the word pimp has so much aggression and that represents several things."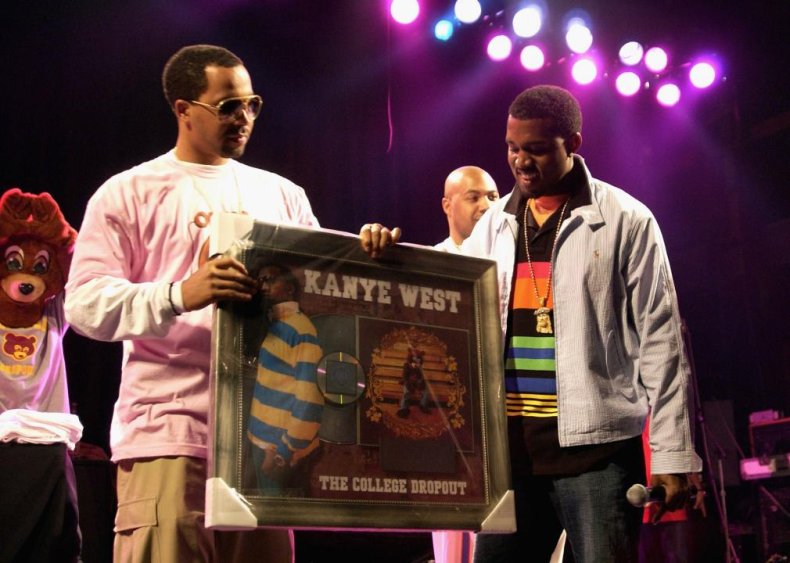 'The College Dropout' by Kanye West
"This is family business." That's what Kanye raps on track 20 of his debut studio album, and he meant it—his cousins played a huge role in the making of this hip-hop classic. In fact, West's first cousin, Tony Williams, took the rapper on his first studio visit. Williams and another of West's cousins, Devo Springsteen, recounted to Billboard the making of The College Dropout and all the ways in which they contributed to the masterpiece. But when Williams asked to sing on the album, West said no. "I didn't know John Legend," Williams told Billboard. "I just knew he was the guy that kept me from singing on the album. I can't believe he just told me 'no.'"
'Speakerboxxx/The Love Below' by Outkast
On this two-sided album from Big Boi and André 3000, listeners got to hear an even more melodic, funky side of Outkast. Even though the duo is praised for their production skills, they didn't have what today's producers had when they were in the studio in 2003. In a recap with XXL, André 3000 said that Pro Tools had just come out and he didn't know how to use it. The software is now an industry standard when it comes to production. It was André 3000's first time recording at home, and his first time with the software, so he says he ended up recording "Pink & Blue" in one take. Speakerboxxx/The Love Below won the Grammy for Album of the Year in 2004.
You may also like: The Bestselling Album From the Last 65 Years
'Ooooooohhh... On the TLC Tip' by TLC
If you didn't know these girls were bad enough to get kicked out of the studio, just listen to a couple of tracks on their first album, Ooooooohhh... On the TLC Tip. TLC's Rozonda "Chilli" Thomas reminisced during the 27th anniversary of her wildly successful debut in a feature for AZ Central. "We were definitely more prone to get into some funny stuff back then. We were pranksters. And it didn't always go over well," she recalled.
Apparently, they were so irresponsible that right after they'd finished a track, they would take their water guns and play in the hallways, soaking everything, and nearly got banned from Doppler Studios in Atlanta. The album went platinum four times anyway, becoming the sound of the '90s.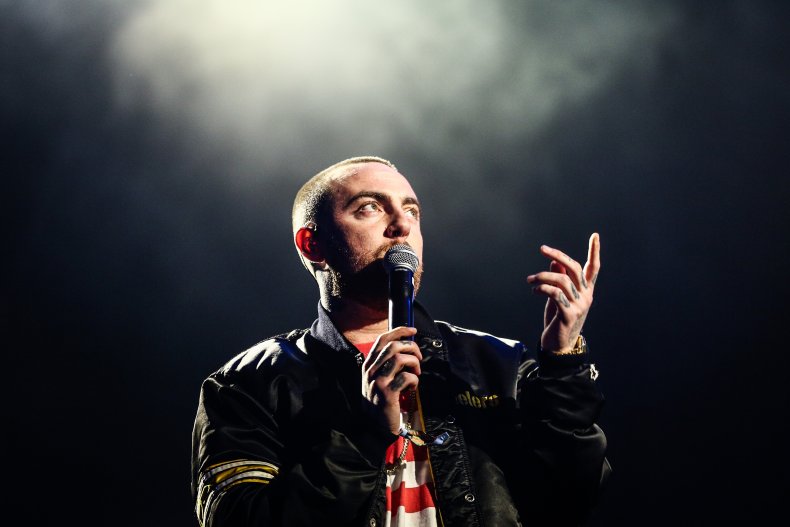 'Circles' by Mac Miller
This posthumous album came with a lengthy note from Mac Miller's family. Before he passed in September 2018 of an accidental drug overdose, Miller had been preparing to release the album Circles. In an Instagram post, his family described the work as the companion to Swimming, an LP that detailed Miller's struggles with drug use. One of the music videos in support of that album even featured Miller laying in a coffin, eerily foreshadowing his death. "Swimming in Circles was the concept," the family wrote. "He had been working with Jon Brion who, after hearing some early versions of songs, cleared his calendar to help Malcolm fine-tune them."
'Tha Carter III' by Lil Wayne
Infamously respected and lyrically gifted, Wayne has transformed so many unique beats throughout his Carter series into hits. Producer David Banner said that Wayne wasn't afraid to get creative with the unique beat that was never designed for a rapper. "That within itself shows the dexterity and what [Wayne] was doing," he told XXL. The nursery rhyme-like melody combined with his syncopated flow makes an unexpected banger on an already packed project.
'Under Construction' by Missy Elliott
Missy Elliott is known for the bangers "Work It" from "Under Construction" and "Get Ur Freak On" from Miss E... So Addictive the year before. The unforgettable backward rapping on "Work It" won Elliott Best Female Rap Solo Performance at the Grammys in 2003. The last song on "Under Construction," "Can You Hear Me," was notably more somber, dedicated to Aaliyah and Left Eye, two '90s icons who both died tragically within eight months of each other and had worked with Elliott on their own music. To honor the late rapper, Left Eye's fellow TLC members, Chilli and T-Boz, sang alongside Elliott on the track, which included the line, "T-C, L not replaced."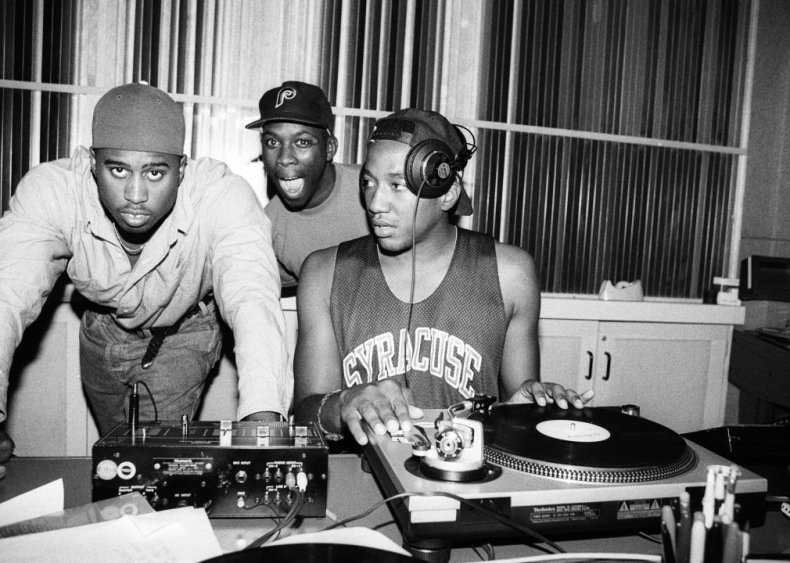 'The Low End Theory' by A Tribe Called Quest
The Low End Theory isn't a track on the album, but a production theory that incorporates low-frequency sounds like the bass, according to Genius annotators. The Tribe, a group of young Black men working on their sophomore album, which would release to massive acclaim in 1991, worked with a much older white producer named Bob Power to make it happen. In an interview with Okayplayer, Power said that the studio where he worked was notably not perpetuating the "unconscious racism going on in studios at the time."
"Hip-hop was a new way—literally–of talking, walking, dressing, speaking—so we were very open to it. I met them [Tribe] midway through the first record [People's Instinctive Travels] and we clicked," Power said.
'Straight Outta Compton' by NWA
The controversy surrounding this album originated from within the group and extends all the way to the federal government. In some ways, it was destined to fail and beat every single odd—it practically invented the term "gangsta rap," it played with misogynistic overtones and put the N-word into the mainstream, guaranteeing it almost no radio play or proper promotion. And then it became certified gold. Police showed up to concerts in response to the incendiary track "F*** tha Police," and the group received negative attention from the FBI for its threats of violence in response to their neighborhoods being targeted by police. Despite this, NWA rapper Ice Cube said, "Our raps are documentary. We don't take sides."
'Lyte as a Rock' by MC Lyte
The first album by a solo female rap artist was recorded by an 18-year-old who went by MC Lyte. Always determined to break the mold, Lyte embodied the true-to-life storytelling that rap is founded on in her first single "I Cram to Understand U," which she recorded at 17 years old. In an interview with Okayplayer, Lyte revealed that she actually started writing the raps for this album at age 12 or 13. "So to see lyrics that I had written prior be appreciated in such a way, you know, there's nothing like it," she said.
'Eve' by Rapsody
Each track on the Grammy-nominated rapper's third album is named after a different Black woman she admires. In an interview with NPR, Rapsody broke down the track "Ibtihaj" and how the song interpolates a classic from Wu-Tang Clan. "Liquid Swords" is Wu-Tang rapper GZA's song, on which Rapsody flips into a smooth analysis of her own talent. Rapsody said she dedicated the track to Olympic athlete Ibtihaj Muhammad "because she's a fencer with a sword. It's just that literal." Muhammad is the first fencer to compete in a hijab, and so Rapsody featured young Black women in hijabs walking through Harlem in the song's music video. It has garnered 2.3 million views on YouTube.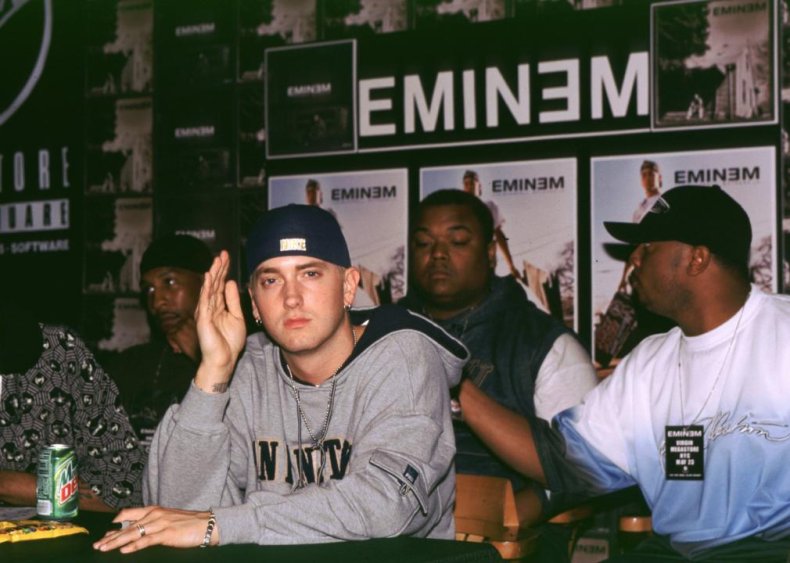 'The Marshall Mathers LP' by Eminem
Several of the tracks on Eminem's magnum opus were noted as unexpectedly violent, but none more shocking than "Kim," a six-minute narrative depicting how he would murder his ex-wife. It was so graphic that it couldn't be edited for the clean version of the album and actually had to be replaced by another track called "The Kids." Eminem switches between his own voice and a garbled interpretation of Kim, whom he fictionally kidnaps, leaving their baby at home, and murders.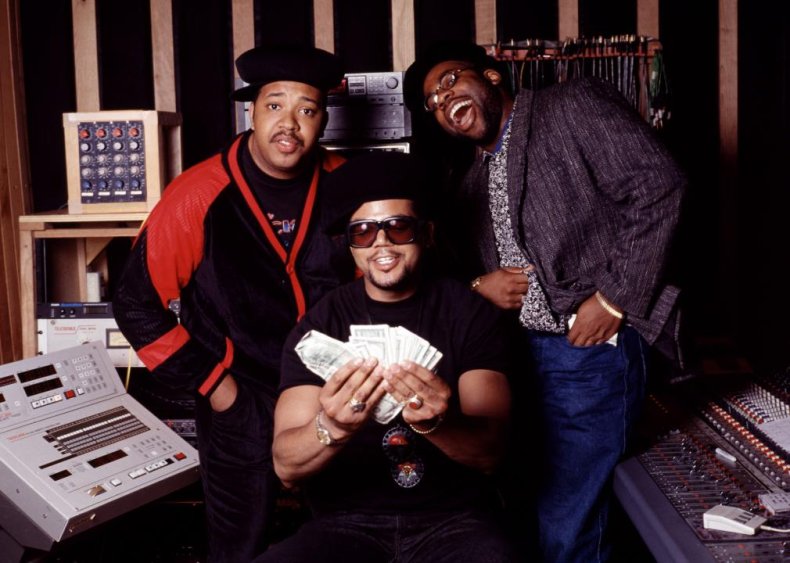 'Run-D.M.C.' by Run-DMC
It's often said that hip-hop can be defined by pre-Run-DMC and post-Run-DMC because after they released their self-titled debut album in 1984, the genre would never be the same. It was the first rap album to go gold. The duo, comprising Darryl "DMC" McDaniels and Joseph Simmons, was outside with the B-boys and rappers in the neighborhood coming up with rhymes and honing their style. It was Joseph's brother, Russell Simmons, who helped them get their name and their start in the early '80s before Run-D.M.C. was released. McDaniels told NPR in 2005, "We were crying, 'Russell, that's the fakest name ever!'" Nevertheless, with Russell's management efforts, the group made it from the city parks to the charts.
You may also like: 100 Years of Country Music History
'Good News' by Megan Thee Stallion
Megan Thee Stallion boastfully refers to herself as a Houston hottie as her way of paying homage to her hometown. Her debut album, Good News, was also christened with a feature from another hottie from Houston, Beyoncé, who lent her vocals on the rising rapper's "Savage" remix. "Girl, I'm friends with Beyoncé," Megan gushed, after receiving texts from the legendary singer about the possibility of collaborating on the song's remix. Megan was surprised that Beyoncé, who is married to the industry leader who signed her (Jay-Z), would agree to collaborate with her only two years into her career—and even more excited that their track topped the charts, earning Hot Girl Meg her first number-one hit.
'Beam Me Up Scotty' by Nicki Minaj
The Barbz (the name given to Nicki Minaj's infamously zealous fan base) were forced to listen to this early-career mixtape via unaffiliated YouTube accounts because it wasn't available on any streaming service until 2021. The special re-release included several new songs that nearly didn't exist because of Minaj's writer's block. "This little hiatus was really fun because I was in mommy mode," Minaj explained on Instagram Live in announcing the re-release, referring to raising her infant son, born in September 2020. She enlisted the help of her close friend Drake to get her motivated to write again on their collaboration "Seeing Green," which also included a surprising feature from Lil Wayne.
'Doggystyle' by Snoop Dogg
The process for creating Snoop Dogg's debut album was reflective of the dark, basement party vibes that left a mark on each track. Snoop, who was signed to Death Row Records at the time—a label that has been embroiled in many infamous scandals—was considered a highly anticipated addition to Dr. Dre's roster. Rumor has it that Doggystyle received so much buzz at the time that Suge Knight and Jimmy Iovine allegedly pressured the album's editor to finish the record's final track. Knight was known as a very persuasive man who had racked up drug and assault charges during his time with Death Row, so he wasn't someone any producer wanted to see in their studio.
'3 Feet High and Rising' by De La Soul
De La Soul is effectively the opposite of any gangsta rapper on this list. The group even has a track on this album that discourages drug use, titled "Say No Go." In an interview with The Guardian, rapper Posdnuos, one-third of the rap trio, said they created the entire album with just $13,000, a Casio drum machine/sampler, and an Eventide harmonizer which, as the group explained, "allowed us to match songs that had totally different pitches—we could put Daryl Hall's voice over a Sly and the Family Stone record." De La Soul said they had no idea it would be so "revolutionary."
'Reasonable Doubt' by Jay-Z
Reasonable Doubt has been dubbed the "hustler's Bible" from a drug dealer and future billionaire and, according to producers, it was rumored to be his one and only album. "'Yeah, we gon' do it. We gon' put this record out and we gon' walk away.' That's what the plan was," DJ Clark Kent told Spin in June 2016. Jay-Z began Roc-A-Fella Records to house his debut after a failed deal with Payday Records, with whom he had a singles-only deal. Though the goal was to sign more artists, Jay-Z was the figurehead in its formative days. He was and is still known for not writing down his raps, and Dahoud Darien recalled Jay standing in the corner of the booth, listening intently, and then knocking a song out "like a champ."
'Scorpion' by Eve
Who's that girl? Eve, the rap legend, says she was a big fan of Gwen Stefani and No Doubt before asking Stefani to sing on their 2001 jam "Let Me Blow Ya Mind." The track serves as a memorable entrance for her sophomore album and Eve has boasted it's the first time that a rap girl and a rock girl collaborated. "[Stefani is] a great performer, a great artist, and I love her band," Eve said in a 2001 interview. Notably, the track was Stefani's first collaboration with a rapper, but not her last—the two stars would cross paths again years later on the 2004 hit "Rich Girl."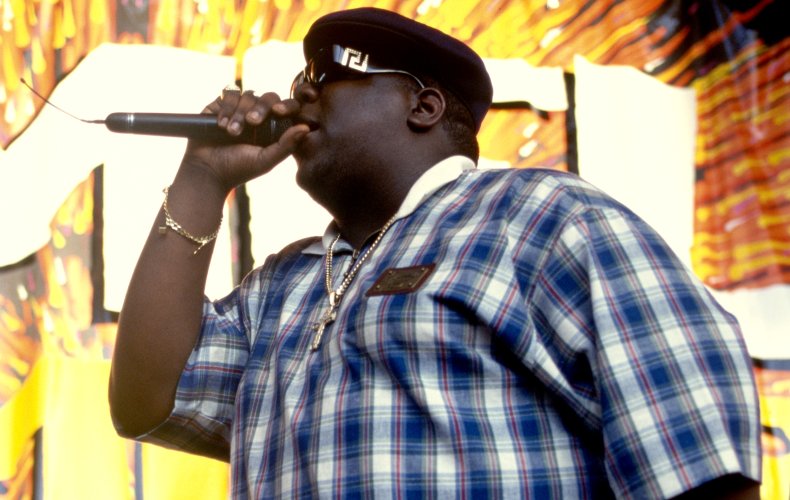 'Ready to Die' by The Notorious B.I.G.
The Brooklyn native only released one album while he was alive, and he was determined to be as good as Jay-Z when he released it. The two became acquainted by way of DJ Clark Kent, who played the track "Brooklyn's Finest" for Biggie an hour before the meeting. "Big is like mystified. I was like, 'I told you: he don't write no rhymes.' And from that point, Big stopped writing rhymes," Clark Kent said in an interview.
Apparently, Biggie thought it was impossible to memorize rhymes as well as Jay-Z, and other rappers have even said that Biggie thought Jay was a better rapper than he was. Since Ready to Die came out before Jay-Z's Reasonable Doubt, it's likely that The Notorious B.I.G.'s posthumous album, Life After Death, included raps straight off the dome.
'Girl Code' by City Girls
This rap duo may be newer but they have cemented their place on the charts and on social media. Yes, they went viral by coining a sassy phrase ("Period!") but they also were under the spotlight when Jatavia "JT" Johnson went to jail for credit card fraud. So in the process of making "Girl Code," JT's partner, Yung Miami, had to hold down the fort. She facilitated the release of the 23-minute documentary, "Point Blank Period," which gave fans a behind-the-scenes glimpse at JT's final days before reporting to federal prison. Although many of their peers didn't take them seriously as female rappers, Yung Miami said they used men for studio time to make it all count.
'Black on Both Sides' by Mos Def
It's been 22 years since Mos Def released his critically acclaimed album, but the rapper, who now goes by his real name, Yasiin Bey, recently talked about how its message still rings true today. "Mr. N***a" depicts the racist experiences he's encountered in his everyday life. "It seems like being a racist is really labor intensive and really just draining. Not very rewarding. You don't see a lot of joyous racists," Bey told MSNBC after confirming that he wrote about actual experiences he had lived through. On the song, the musician raps about being accosted by a flight attendant while in first class, only for her to later ask for his autograph.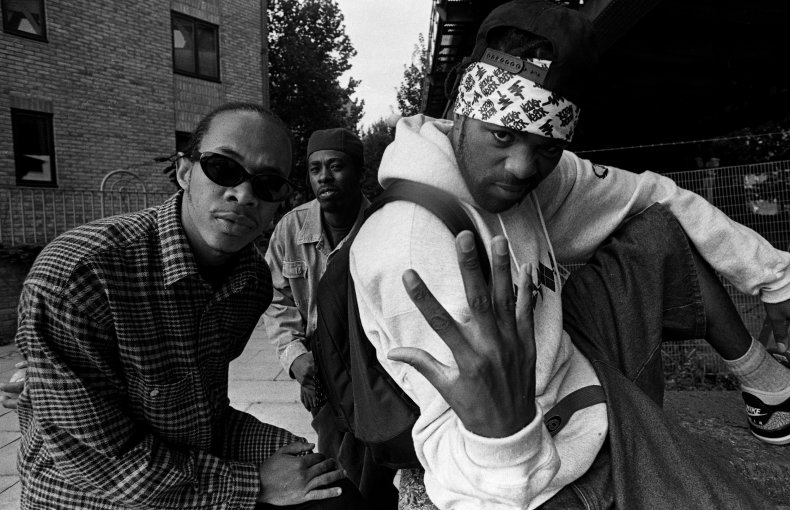 'Enter the Wu-Tang (36 Chambers)' by Wu-Tang Clan
The name of the album and the name of the Clan are both Asian-inspired, which is known by many die-hard fans. It is rumored that the "36 Chambers" in the album's name makes reference to the martial arts film, The 36th Chamber of Shaolin.
"We absorbed that as babies and we grew up into that, and that's why we became Wu-Tang," said Wu-Tang member U-God. "We was taught by the Asians."