Report: Around 10 Percent of People on Death Row Are Veterans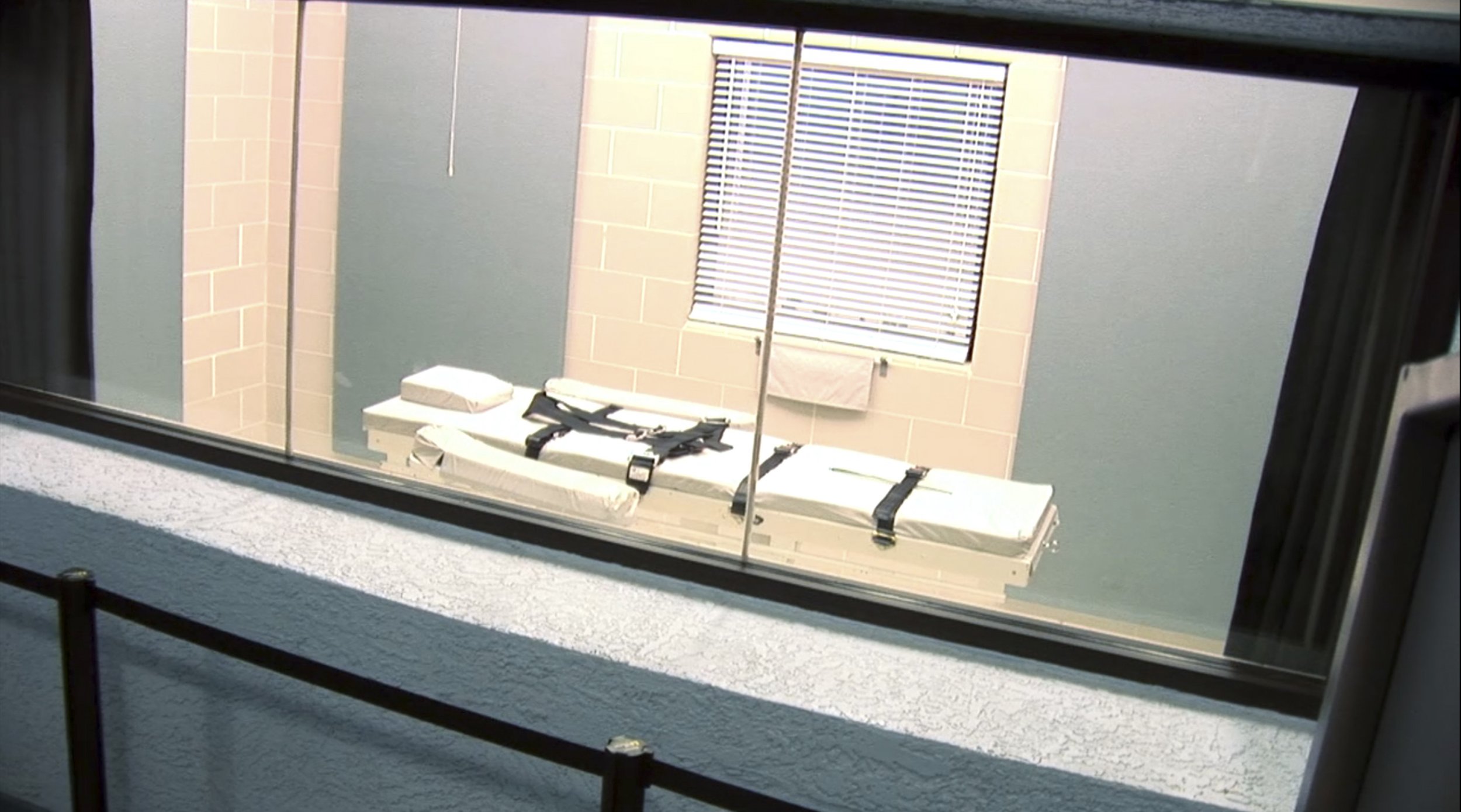 Veterans make up nearly 7 percent of the U.S. population, but they represent around 10 percent of the people on death row, according to a Tuesday report from the Death Penalty Information Center, a Washington D.C.–based nonprofit.
The report's author, senior program director Richard Dieter, arrived at his estimate by using the most recent, available data: A 2007 Justice Department study, which placed the number of veterans in prison in 2004 at 10 percent of the overall prison population. He then applied that percentage to those currently on death row. The total comes to around 300 people.
Dieter says this estimate is conservative. "Following the Vietnam era," he writes, "veterans constituted about 20 percent of the prison population." Though the more recent estimate (10 percent) represents a decline from that period, "it did not include the likely upsurge due to the wars in Afghanistan and Iraq."
Dieter argues that veterans, even those who've committed the most heinous crimes, should receive special sentencing considerations because they fought for their country. "Many have experienced trauma that few others in society have ever encountered," Dieter writes.
Post-traumatic stress disorder (PTSD) has affected a striking number of veterans. The congressionally mandated National Vietnam Veterans Readjustment Study found that more than 800,000 Vietnam veterans suffered from PTSD and 15 percent of the male veterans continued to suffer more than 10 years later. A 2008 Rand Corporation study estimated that around 300,000 members of the military deployed to Iraq and Afghanistan had PTSD as well.
PTSD symptoms include intrusive memories, such as flashbacks, dissociation and hypervigilance, which sometimes gives way to bursts of anger. Dieter notes that veterans are more likely than non-veterans to be in prison for homicide—the crime for which defendants can receive the death penalty—and suggests the trauma they experienced in wartime may be a contributing factor.
The first person executed in 2015 was decorated Vietnam veteran Andrew Brannan. According to Dieter, he qualified for 100 percent disability from the Veterans Administration due to his PTSD and bipolar disorder. In 1998, a police officer pulled Brannan over in Georgia for speeding and asked him to get out of his truck. He started acting bizarrely, dancing in the street and asking the cop to shoot him. He then pulled a rifle from his own car and killed the officer.
During trial, Brannan's attorneys argued veterans should not face the ultimate punishment because their traumatic experiences at war may have contributed to their violent behavior at home. The prosecution made light of his experiences, saying "everybody's got a little bit of PTSD. We've all been through some kind of trauma or another." Georgia executed Brannan on January 13.
But having PTSD doesn't someone from being executed for their crimes. "PTSD as an insanity defense in a murder case is hard to use because the person knows the difference between right and wrong," Dr. Landy Sparr, director of the forensic psychiatry training program at Oregon Health & Science University, told CNN. "They are not delusional or psychotic. For example, they do not believe they have killed a Martian instead of a human."
Defense attorneys are trained to win an acquittal, Dieter says, and something like military service or mental illness can get thrown back in their face at a trial. "It may be used by the prosecution to say this person was trained to kill, this person used some of these skills," Dieter says. "One of the qualifications of the death penalty is that you are a future threat to society…and prosecutors know and use it to paint this person as a danger."
As the country prepares for Veterans Day on Wednesday, Dieter hopes his report will call attention to the struggles of those who served and encourage the authorities to identify where the system has failed them."Looking away and ignoring this issue serves neither veterans nor victims," he writes. "The country owes its veterans a thorough examination of the use of the death penalty in their cases, even when their offenses are especially grievous."