Study Finds Americans' Economic Insecurity at 25-Year High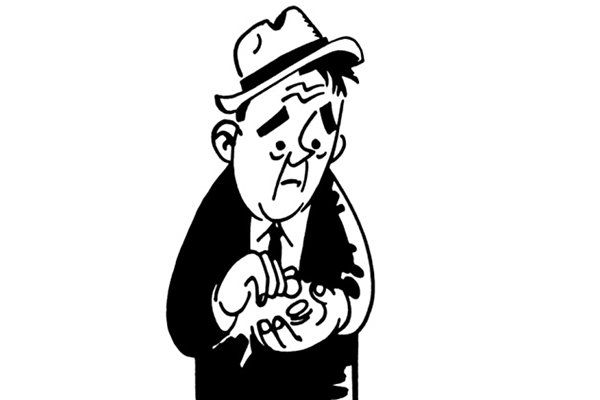 One day after President Obama signed a financial-reform law aimed at curbing predatory lending and preventing another financial collapse, a new study shows that Americans are less economically secure now than at any other time over the last 25 years.
The Rockefeller Foundation study looked at three typical measurements of economic insecurity—decreased income, high out-of-pocket medical bills, and lack of savings—and found that an estimated 20.4 percent of Americans were classified as economically insecure in 2009, up from only 12.2 percent in 1985. One in five Americans experienced a drop in household income of 25 percent or more during 2009 and 2010. The most vulnerable groups included the less affluent, African-Americans, and Hispanics.
Though economic insecurity is cyclical and tends to rise alongside the unemployment rate, these new data show that Americans could be hurting economically for several more years: people who see a decline of 25 percent or more in household income typically need six to eight years for their income to recover. "The challenge is to figure out why even people who are finding new jobs in this economy are experiencing wage drops," says Jacob Hacker, a political-science professor at Yale and author of the study, noting that one likely factor is that jobs are paying less than they used to.
The drop in wages and the new data about Americans' bleak financial picture come on the heels of bad news out of Washington. In his semiannual testimony before the Senate, Federal Reserve chairman Ben Bernanke predicted that unemployment would hover between 7 and 7.5 percent through the end of 2012. Coupled with the new Rockefeller Foundation data, this could have huge implications for the fall elections and the presidential race in 2012. "It's hard for the government in power when the economy remains precariously dangling," Hacker says. "People are really anxious and angry."
Even for the people who still have jobs, savings, and stable homes, the feelings of economic anxiety persist. Twenty-four percent of Americans surveyed by the Rockefeller Foundation in 2009 said they were "very worried" about their family's finances, compared with 12 percent in 2007. Fifty-five percent of Americans admitted they were worried about losing their jobs, and although average post-tax income has risen since the late 1970s, those economic gains have largely gone to the rich.