Scientists researching traumatic brain injuries (TBI) found that individuals with a lifetime history of TBI are more at risk for prescription opioid misuse due to a mirage of factors.
A study published in a special edition of the Journal of Head Trauma Rehabilitation (JHTR) found that individuals suffering the effects of a TBI, even years previously, are at a much larger risk for falling victim to the opioid crisis and have increased risk of suicide due to opioid use.
The scientists from Brandeis University found a unique pattern of behaviors including a large vulnerability to pain and substance abuse associated with TBIs created a "perfect storm" for opioid-related abuse and overdose.
A TBI is a brain dysfunction that typically occurs after a severe force to the head. TBIs have a wide range of causes and symptoms, but the most common are violent blows to the head including sports injuries and car accidents. It is estimated that more than 13.5 million Americans live with a disability due to a TBI.
The study included 3,500 participants, with more than 22.8 percent of participants suffering from at least one TBI. Of the participants not suffering from a TBI, about 23.9 percent reported using a prescription opioid in the past year. Participants with TBI were more likely to report opioid use, with 30.9 percent of participants with TBI reporting use of prescription opioids in the past year.
After researchers controlled for demographic factors, they found that individuals with a history of TBI were 52 percent more likely to use prescription opioids and were at risk for a 65 percent increase in the misuse of the drug. In the United States alone, opioid-related overdoses have increased by five percent since 2019, with nearly 70,000 Americans dying in 2020, according to the Centers for Disease Control.
In a paper published last year by the same group of TBI researchers, they hypothesized a three-phase "perfect storm" causing increased opioid risk. Phase one stated that individuals with TBI face more chronic pain, including headaches, that leads to higher exposure to prescription opioids. Phase two stated that this exposure leads to a greater likelihood of long-term opioid treatment, misuse, or a diagnosed opioid use disorder (OUD). Phase three states that individuals with TBI who develop OUD suffer from a lack of treatment options for chronic pain.
These vulnerabilities tend to build off one another creating a "perfect storm" for challenges relating to opioid medications for individuals with TBI.
"For some individuals with TBI, risk factors may converge to create a "perfect storm," placing them at an increased risk for opioid use and associated consequences," researchers wrote in the journal.
The papers published in the special issue of JHTR all proved the hypothesis of phase one to be true. In both civilian and military settings, individuals with TBI were more likely to suffer from chronic pain which resulted in a prescribed opiate. Some of the research also proved that individuals with a TBI had increased risk for misuse of their prescriptions, however, there was not enough evidence to prove that these individuals face greater obstacles with OUD treatment however they may be at increased risk of progression to OUD due to their TBI.
For now, the researchers believe it is the responsibility of treatment providers to screen patients for a lifetime history of TBI before prescribing opioid treatments due to the increased risks involved.
"The consequences of this perfect storm may be devastating," researchers wrote in the paper. "More research is needed to identify nonpharmacological approaches for treating pain among persons with TBI and to determine the role of opioid use in risk for suicide following TBI."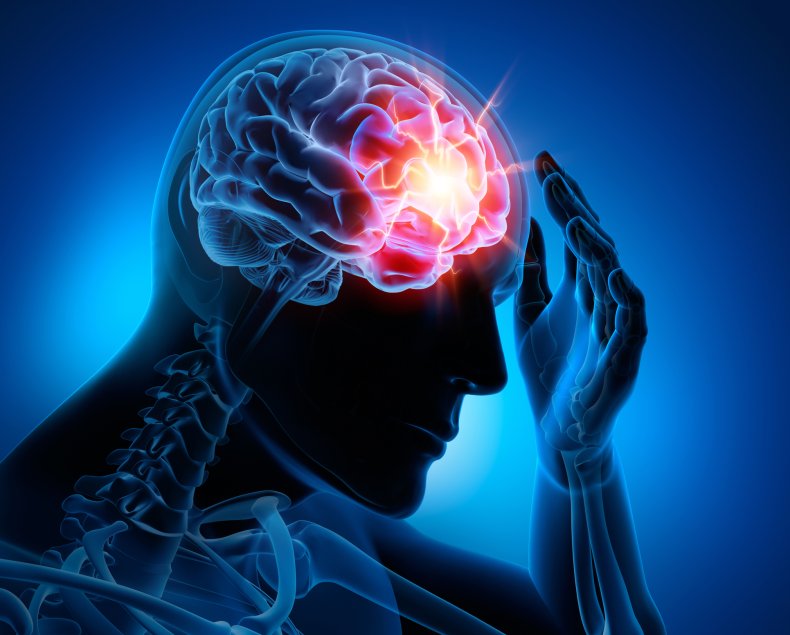 Uncommon Knowledge
Newsweek is committed to challenging conventional wisdom and finding connections in the search for common ground.
Newsweek is committed to challenging conventional wisdom and finding connections in the search for common ground.
About the writer
Samantha Berlin is a Newsweek reporter based in New York. Her focus is reporting on trends and human-interest stories. Samantha joined Newsweek in 2021. She is a graduate of Syracuse University's S.I. Newhouse School of Public Communications. You can get in touch with Samantha by emailing s.berlin@newsweek.com. Languages: English.