Amid NBA-China Row, 62 Percent of Americans Approve Pro Athletes Speaking Out on Politics: Study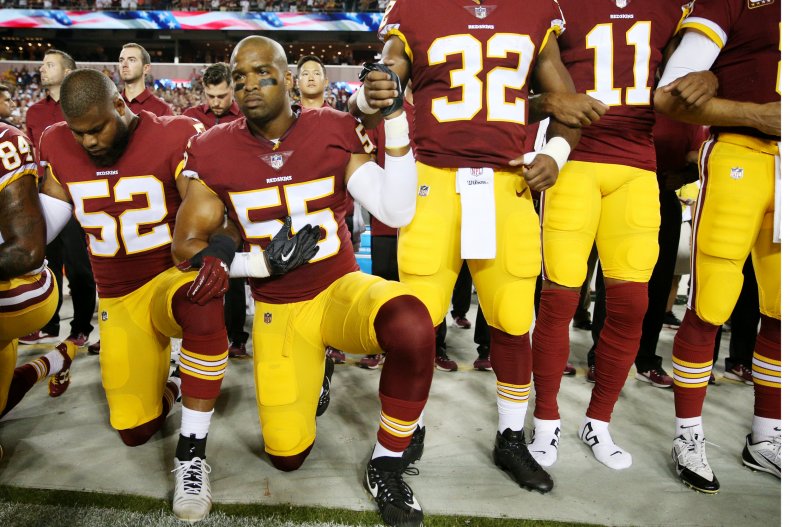 A Pew Research Center survey showed that a majority of Americans (62 percent) believe that it is acceptable for professional athletes to publicly address political issues.
Although the survey was conducted in September, it was released in the aftermath of the controversial issues between the NBA and China. The controversy began when Houston Rockets general manager Daryl Morey tweeted "Fight for Freedom, Stand with Hong Kong," showing his support of the pro-democracy protests occurring in Hong Kong.
Although the tweet was quickly deleted, it caused a firestorm of controversy from China, as well as people across the U.S.
According to the Pew Research Center, the survey responses mainly concerned prior issues like NFL players who knelt during the National Anthem as well as championship-winning teams declining their visit to the White House.
The survey showed that compared to the 62 percent who approved, 35 percent of US adults believe that it is not acceptable for pro athletes to publicly speak on political issues. "But these views differ by age, race, and ethnicity – and especially political affiliation," the author of the story, John Gramlich, wrote.
When separated by age, young adults ages 18 to 29 were the largest chunk of Americans who supported athletes speaking on political issues with 74 percent, compared to only 50 percent of adults who were 65 or older.
In looking at race and ethnicity, black and Hispanic Americans were more likely to say they accepted athletes speaking on social issues with 79 percent and 69 percent respectively, compared to only 56 percent of white Americans saying the same.
The difference in opinion between political views was also very apparent in the survey, which showed that 80 percent of Democrats believed it was acceptable for athletes to address political issues while 58 percent of Republicans disagreed.
Despite the majority of Americans supporting athletes that speak out on politics, many of them see little importance on sharing political views with the pro athletes they supported. "Only 22 percent of U.S adults say this is very or somewhat important, while 52 percent say it is not too or not at all important," Gramlich wrote.
When NBA commissioner Adam Silver and Los Angeles Lakers star Lebron James refused to take a stance on the China issue, many believed that they were both more concerned with the financial ramifications and not the human rights of people in China and the U.S. Even though this survey was conducted prior to the NBA-China dispute, many of the people surveyed (43 percent) believed that professional sports were having a negative effect on U.S. society.
Generational gaps also play a role with younger adults ages 18 to 29 saying that sports have a positive effect on society (63 percent) compared to 42 percent of adults aged 65 and older.
Overall the survey showed that age plays a very integral role in the views of U.S. adults regarding sports and politics. This finding was adjacent to a previous survey done by the Pew Research Center that looked at the issue of NFL players kneeling during the national anthem.
"Like the new survey, the earlier poll found significant differences between younger and older Americans. About two-thirds (66 percent) of those ages 18 to 29 said they approved of athletes kneeling as a form of protest, compared with about half (51 percent) of those ages 31 to 49," said Gramlich.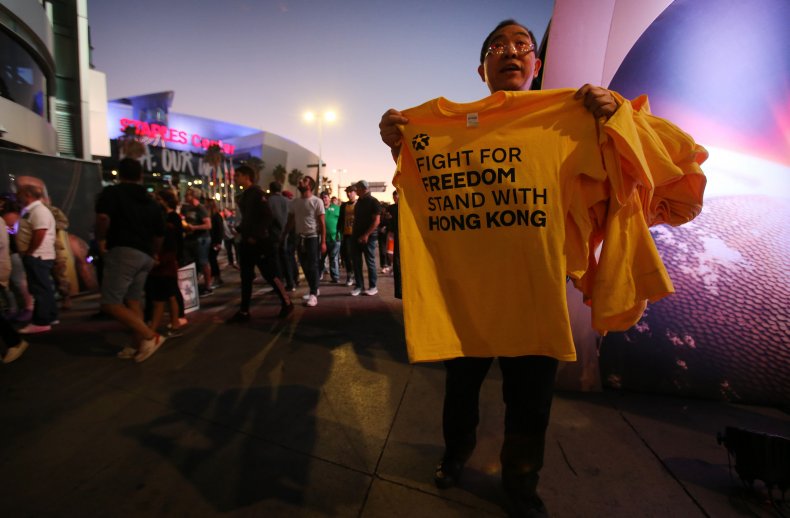 Amid NBA-China Row, 62 Percent of Americans Approve Pro Athletes Speaking Out on Politics: Study | Sports