Study Says Binge Drinkers Are Consuming Even More Alcohol in Lockdown
No one needed a lengthy examination by a scientific journal to know that alcohol consumption has been up throughout the pandemic. However, a recently published study in the American Journal of Drug and Alcohol Abuse, regarding binge drinking for those living in lockdown, reveals a hidden and very real danger.
Researchers from the University of Texas Health Science Center School of Public Health reported that one in three Americans said they had consumed alcohol at harmful "binge drinking" levels during the coronavirus pandemic. Their findings also showed that, for every week in lockdown, binge drinkers consumed an extra 19 percent compared to what they did prior to the pandemic.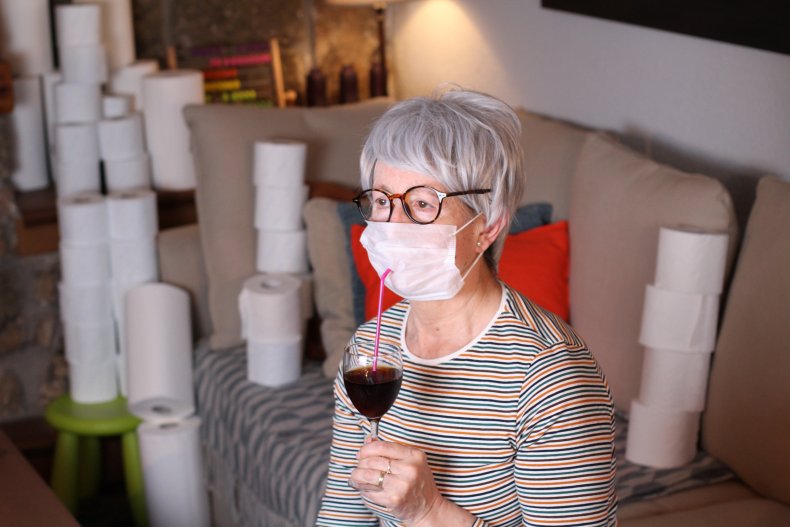 The researchers examined 1,982 people over 18 years old in what is the first study that shows the connection between increased alcohol use from stress induced by quarantining and shutdowns. The team categorized the participants into three groups: Binge drinkers, non-binge drinkers and non-drinkers. The study was conducted between mid-March and mid-April, when Texas first entered into a statewide pandemic-enforced shutdown. Therefore, no research is currently available indicating the toll the continuing pandemic is having on harmful drinkers, as social isolation, job losses and various other anxieties continue increasing.
The study showed that the odds of drinkers having increased amounts of alcohol was more than twice as high among harmful drinkers compared to those who don't drink to excess (60 percent vs 28 percent). One in three of all drinkers reported binge drinking during the pandemic. Those categorized as binge drinkers on average drank four to seven drinks per sitting, while non-binge drinkers had two drinks a session. Among all drinkers, living with children reduced the odds of drinking by 26 percent.
"Increased time spent at home is a life stressor that impacts drinking and the COVID-19 pandemic may have exacerbated this stress," said Sitara Weerakoon, a PhD candidate from the University of Texas, in a media release.
Weerakoon also added: "Additional research is needed to develop the best treatment for people with substance use disorders who may be more susceptible to adverse health outcomes."
The study's authors acknowledged limitations in their work, including that the data was self-reported by the participants. The respondents had an average age of 42, while 89 percent were white and 69 percent were female. (Researchers indicated that future research should be done on the link between alcohol and lockdown that is more reflective of the "generalizable population.")
However, the study accounted for and analyzed several factors that affected their subjects, including length of time in lockdown, number of children at home, episodes of depression and loss of income brought on by the pandemic.