Study Says Marital Woes Hit Children of Rich Harder Than Poor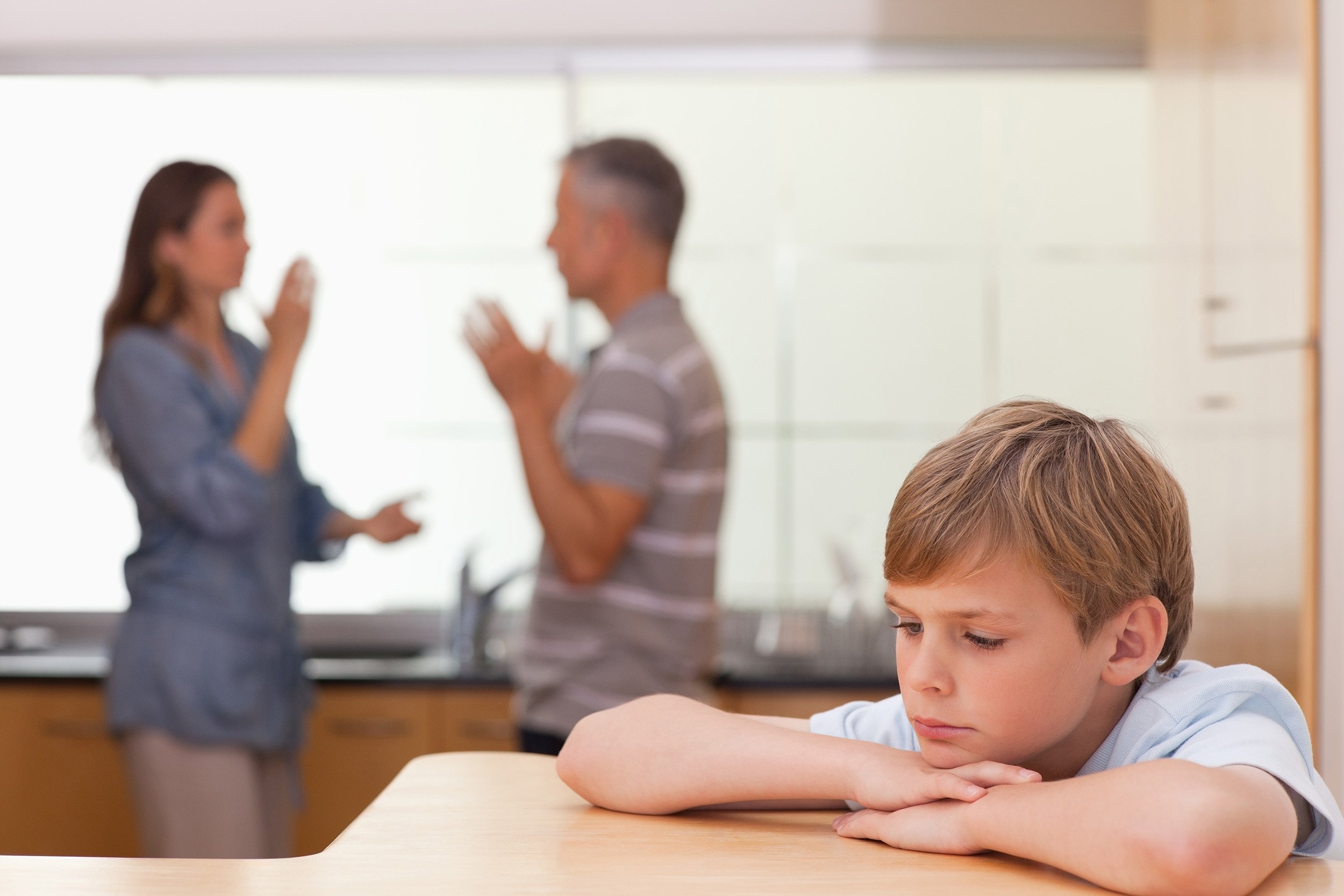 Parents' separation can increase behavior problems for children—especially those 5 or younger—but mostly in high-income families, not lower-income ones, a study released Wednesday revealed.
Families with greater wealth experience a more precipitous shift in financial circumstances when parents separate or divorce than those with few economic resources, leading to more behavior problems, such as aggression and defiance, researchers from Georgetown University and the University of Chicago concluded in a study published in the journal Child Development.
"The negative effects of parental divorce and separation seem to be the worst for the most advantaged. So being wealthy doesn't seem to protect you from the disruption of divorce and separation," said Rebecca M. Ryan, lead researcher of the study and an assistant professor of psychology at Georgetown University. "In fact, it's the opposite."
Because parental separation is less common in high-income families, where the departing father is the one who makes the bulk of the income, there is more anxiety about separation, more shock and surprise, and less social support. All of this, says Ryan, induces more stress in mothers.
Why do children from low-income families exhibit less behavior problems after their parents' separation? Single-parent and blended families occur more frequently among lower-income families, making people in these arrangements perceive their situation differently. But more than anything, "low-income families may have less to lose, in terms of both money and home environment quality, through separation or divorce than higher-income families," the study says.
The findings could have an impact on public policy for children in low-income families with changing structures. Instead of focusing on promoting marriage as a top policy priority, Ryan says, efforts should go toward programs that provide emotional support and cognitive stimulation in the home.
Researchers took a sample of 3,936 children ages 3 to 12 from the Children of the National Longitudinal Survey of Youth, a set of surveys by the U.S. Bureau of Labor Statistics. They divided the children into three groups: those living under twice the federal poverty line (making $47,100 or less for a family of four in 2013) those living between two to three times the poverty line (making between $47,100 and $70,650) and those living at three times the poverty line (making more than $70,650).
Children's behavioral outcomes were determined using the Behavioral Problems Index, a 28-item survey reported by mothers that measures the frequency and type of behavior problems in children. The outcomes were then grouped by age: 3/4, 5/6, 7/8, 9/10 and 11/12.
Researchers controlled for maternal characteristics by determining the highest grade completed, self-esteem and locus of control, a measure of the extent to which people believe they control events in their lives.
The study concluded that moving from a single-parent family into a stepparent family also affected children from opposite income levels differently. The behavior of children from high-income families who were above the age of 6 improved, while those from lower-income families did not.
Ryan says the next step is to look at the cognitive and health effects of parental separation on the sample of children the researchers worked with. She adds that it would be interesting to follow these children for longer and determine if the effects of parental separation last into adolescence.
The study was funded by the University of Wisconsin's Institute for Research on Poverty.