Study Shows Americans Miss the Mundane in Travel, Even Waiting in TSA Lines
During any given time of the year, there are several places that you can be almost certain people loathe waiting at: the DMV, the dentist and airport security. Sure, the TSA line results in excitement like visiting a new place or reuniting with a loved one but there is certainly a reason why CLEAR, the travel expediting service, exists. People do not like waiting.
Turns out, as many people continue to stay in lockdown and postpone a trip until a vaccine or they can safely travel in 2021, the TSA line has never looked so good.
According to a recent survey of 2,000 American adults, 63 percent would rather spend three hours every day in a TSA security line than be stuck indoors for the rest of the year. The survey was commissioned by Apple Vacations and conducted by market research company OnePoll, and looked at adults who had visited a beach at some point in the past two years.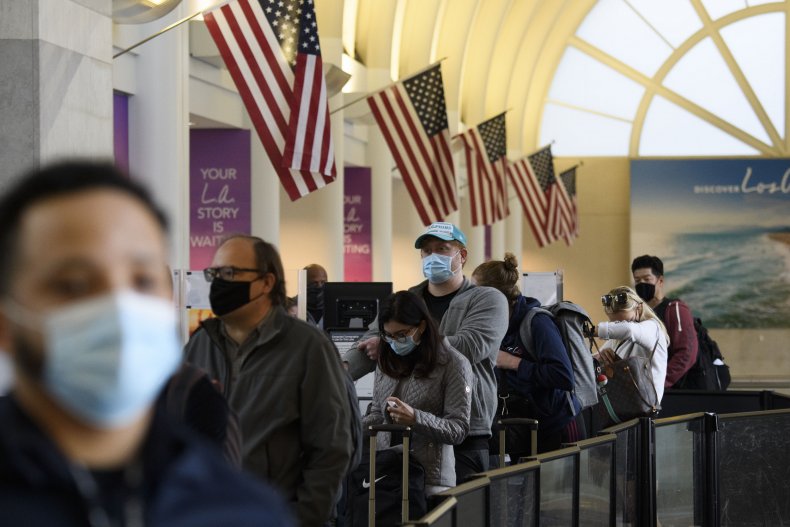 Another 53 percent even admitted to missing the annoying parts of travel including getting stuck in security, waiting to claim baggage or even experiencing delays.
This longing to travel echoes trends noted in the August Amex Trendex, a trend report from American Express, which showed that respondents were noting a toll on their mental health from being unable to travel.
Forty-eight percent of those surveyed in the Amex Trendex believed not being able to travel right now is making them feel anxious and stressed, and about 3 in 4 respondents said traveling is one of the top activities they miss the most these days.
On average, participants in Apple Vacation's survey said the last time they traveled was about half a year prior to the start of the pandemic—that's 14 months without a vacation. Seventy percent of respondents said this was the longest they had gone without traveling.
On December 20, 2020, 1,064,619 travelers passed through a TSA checkpoint, more than one million less than on the same day last year.
When asked what the biggest factors in feeling "quarantine fatigue" with choices varying from "not knowing how long it'll last" to "I miss socializing with others," 56 percent of respondents to Apple Vacation's survey said, "I miss traveling/having wanderlust."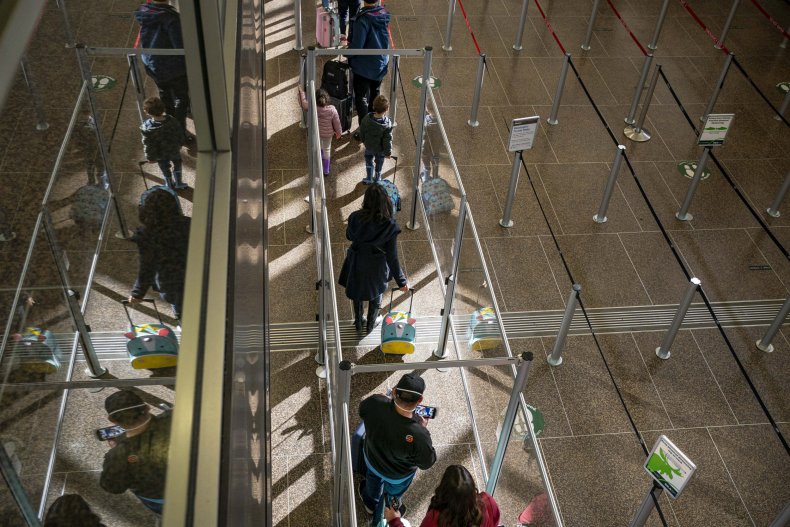 Seventy-nine percent said they plan to get away and travel next year. When asked what travelers would look out for on upcoming trips and what would make them feel safer, 50 percent said conducting temperature checks before boarding. Forty-seven percent cited the ability to maintain social distance, provided hand sanitizer, and being provided masks and gloves as large factors when considering safety while flying. Respondents were asked to select all that applied.
It has been nearly a year since COVID-19 appeared in the United States and subsequently changed life as we knew it. Part of that change was travel, which was brought to a standstill as countries around the world imposed restrictions to prevent the spread of the virus. Today, the CDC still advises against non-essential travel as many states still battle to flatten the curve.
While so many things are uncertain, one thing is clear, this quarantine has given people perspective and found admiration and longing for things that were usually seen as mundane or even annoying.