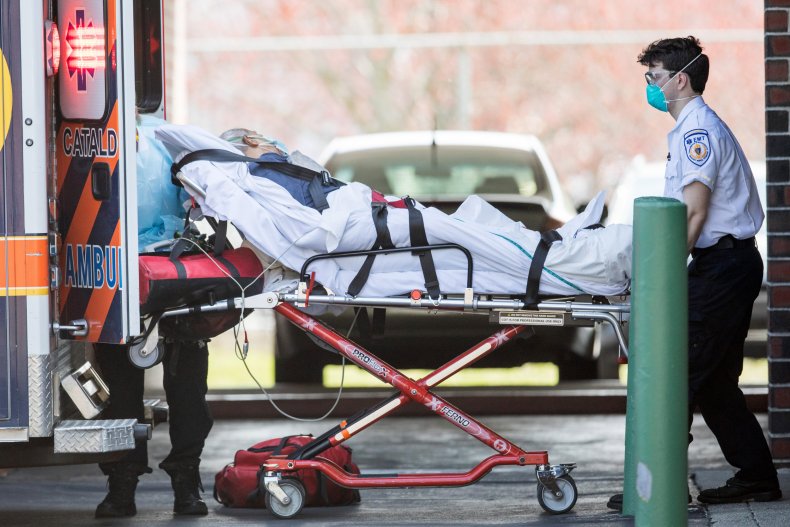 Regular exercise can possibly prevent coronavirus patients from developing severe complications like acute respiratory distress syndrome (ARDS), according to a new study.
The study, which was published by Zhen Yan, a professor at the University of Virginia School of Medicine, shows that medical research findings "strongly support" the possibility that exercise can prevent or at least reduce the severity of ARDS.
According to the study, between 3 and 17 percent of all COVID-19 patients will develop ARDS, while available data from the Centers for Disease Control and Prevention estimates that between 20 and 42 percent of all patients hospitalized with COVID-19 will develop ARDS.
According to a press release published by the University of Virginia Health System, "research conducted prior to the pandemic suggested that approximately 45 percent of patients who develop severe ARDS will die."
In his research, Yan studied a powerful antioxidant that is released throughout the body when exercising, which showed to help prevent disease, such as ARDS. The antioxidant is known as "extracellular superoxide dismutase" (EcSOD), which is created naturally by our muscles, but Yan's studies discovered an increase in production when exercising.
"These findings strongly support that enhanced EcSOD expression from skeletal muscle or other tissues/organ, which can be redistributed to lung tissue, could be a viable preventative/therapeutic measures in reducing the risk and severity of ARDS," Yan's study says.
In an email sent to Newsweek, Yan explained the different exercises his studies found that showed the greatest production of EcSOD, as well as how often these exercises should be done.
"Our findings suggest aerobic exercise is particularly potent in stimulating EcSOD expression," Yan wrote in an email sent to Newsweek. "With that said, weight training helps maintain or even increase muscle mass. More muscle mass will likely lead to more EcSOD production, hence more benefits."
Yan told Newsweek that the study was conducted in mice, who "had a nocturnal running activity of about 10 miles/day," but when looking at humans, "generally speaking, 30 min moderate intensity exercise per day would be enough to have many of the health benefits," related to EcSOD.
The coronavirus pandemic has forced many U.S. states to issue stay-at-home order and to enforce social distancing measures. These orders include closures of nonessential businesses, such as gyms, where many people exercise, as well as urging people to stay at least six feet away from each other when in public. Despite these closures, Yan believes that using exercise as a preventive measure can be done without gyms.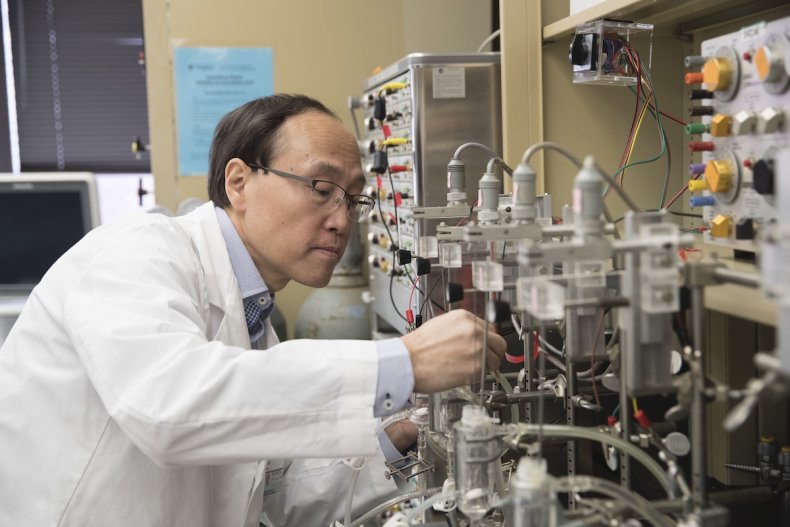 "It would be difficult to keep social distancing in the gym," Yan told Newsweek. "Aerobic exercise can be easily done at home, such as [a] stationary bike, aerobic floor exercise and rowing machines. Of course, canoeing, biking and running outside with strict social distance are good options."
The new coronavirus, which causes the respiratory disease COVID-19, originated in Wuhan, China, but has spread across the globe. According to a tracker provided by Johns Hopkins University, there are currently over 2.2 million cases and at least 148,654 deaths, worldwide.