Stunning Christmas 'Ring of Fire' Solar Eclipse Captured in Photos And Videos
The final solar eclipse of the decade did not disappoint on Thursday, as viewers on multiple continents were able to catch a glimpse of a "ring of fire."
A solar eclipse occurs when the moon moves in front of the sun's light, casting its shadow on the earth. During Thursday's eclipse, a thin outer ring of the sun was still visible from behind the moon, creating a ring of fire around it.
People in a number of countries, including Sri Lanka, Indonesia, India and Saudi Arabia, gathered to watch the phenomenon. Just as people in America took precautions to protect their eyes as they watched the 2017 solar eclipse, many in Asia and the Middle East wore special glasses to observe the phenomenon. People were also able to see the eclipse in Europe and Australia, according to CBS News.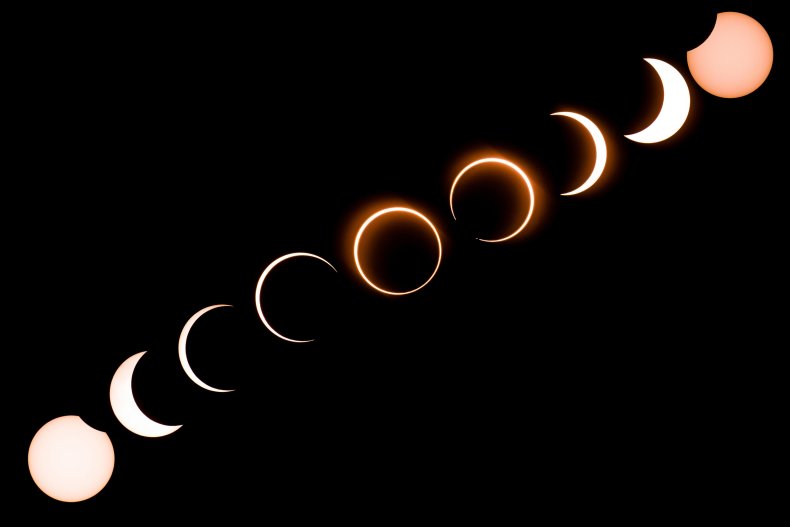 Solar eclipses are both rare and short-lived, lasting only a maximum of seven minutes, although they are often much shorter. On Thursday, the ring of fire effect lasted longest for those east of the Indonesian island of Pulau Gin Besar, where it glowed for three minutes and 39.5 seconds, according to Space.com.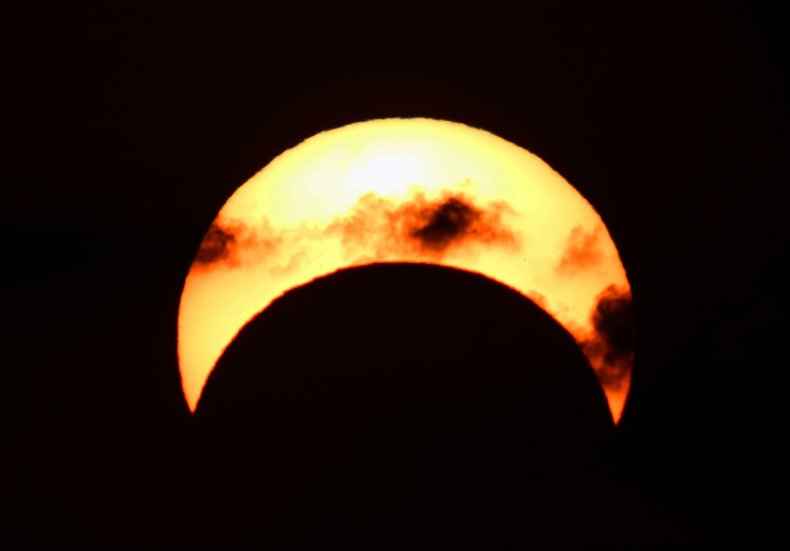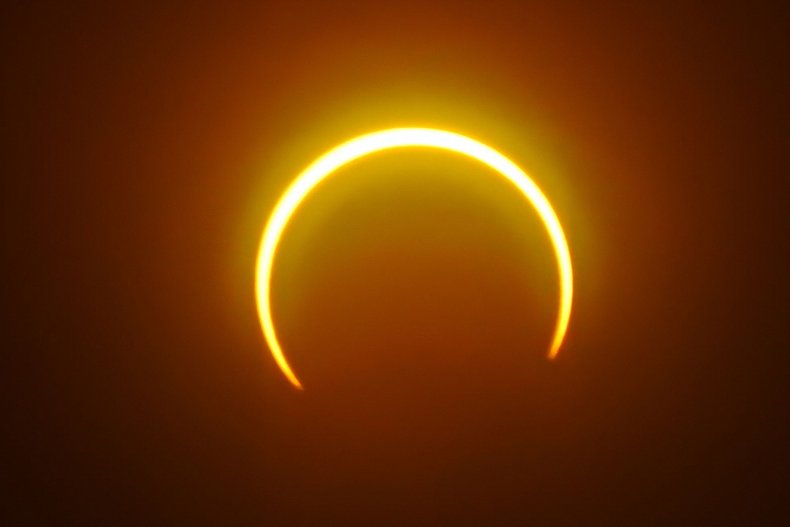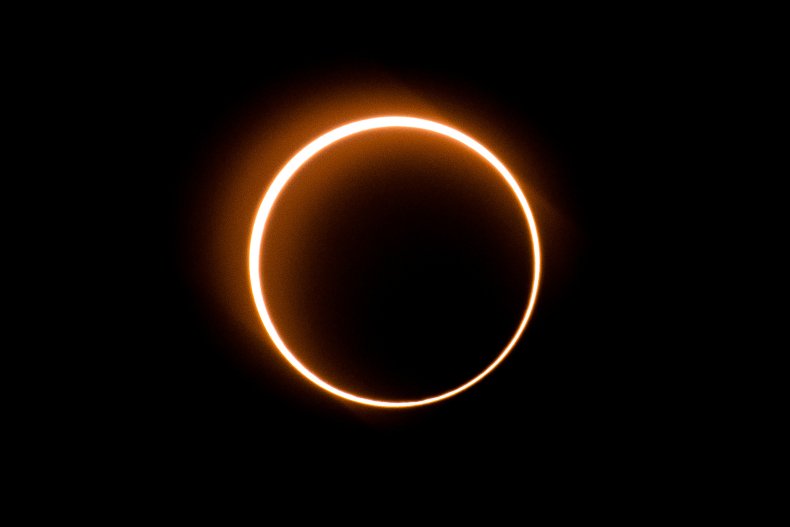 During an annual solar eclipse, as was the case on Thursday, there was a new moon, and it was farthest from the Earth on its elliptical orbit, according to Forbes. Since these conditions cause the moon to appear smaller than it normally would, a ring of fire is created. The next annular solar eclipse is expected to occur on June 21, 2020, and will be visible in Africa, southeast Europe and Asia, according to NASA.
Along with the annular eclipse, NASA reported that people in the South Pacific and South America will be able to see a total eclipse, when the moon completely blocks out the sun, on December 14, 2020.
Although Americans won't be able to catch any solar eclipses in 2020, people will be able to see a penumbral lunar eclipse next summer. On July 5, NASA reported the sun, Earth and moon will be imperfectly aligned. Because of the alignment, Time and Date reported, the Earth blocks some of the sun's light from directly reaching the moon's surface. It also covers all or part of the moon with its shadow.
For a penumbral lunar eclipse to occur, the moon must be in the full moon phase, and the sun, Earth and moon must almost be aligned but not as closely as during a partial eclipse. About one in three lunar eclipses is penumbral.