The Stunning Winners of 2018's Travel Photographer of the Year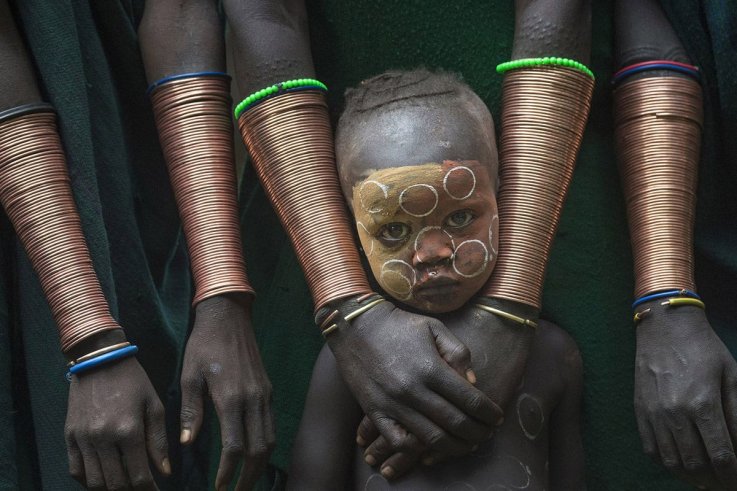 The winners of the 2018 Travel Photographer of the Year (TPOTY) awards have been announced, shining a light on the year's best travel photography from over 140 countries.
Italian photographer Stefano Pensotti was declared the overall winner for his stunning set of images from eight different countries, including Ethiopia, Georgia and Myanmar.
His photos often show observational, intimate moments from daily life, from a man taking a nap in India to a scene of religious devotion in Senegal.
Dutch photographer Marinka Masséus won the 'Faces, People, Cultures' category with her striking, minimalist images of Tanzanian children with albinism. "Ultimately for me, it's about connecting with people," she said of the project. "I remember that they, for a brief moment, let me into their lives."
Matjaz Krivic of Slovenia won the 'Travel Portfolio' category with his images, which mostly show daily life in Africa and the Middle East. In one, a teenage girl from the Ethiopian Arbore tribe stares into the camera with an ambivalent, shining gaze.
Other competition categories include 'Young Travel Photographer of the Year' and 'Hot/Cold'. Prizes include cash bursaries, professional cameras and lenses, Arctic voyages and membership of the Royal Photographic Society. Winning images from this year's awards will be exhibited in Spring 2019 both across London and internationally.
Travel Photographer of the Year was started in 2003 by professional photographer Chris Coe, and now receives over 20,000 entries from photographers in 22 countries.
We've chosen a selection of some of this year's stunning competition highlights, which show the scope and creativity of travel photography today.