Toddler Begs Dad To Stay Before He Boards Doomed Submarine in Viral Video
A heartbreaking video has gone viral online, depicting a toddler begging his father not to leave home to go on the ill-fated Indonesian military submarine that sank, killing all 53 sailors on board.
In the footage, two-year-old Aska can be seen trying to block his father, First Lieutenant Muhammed Imam Adi, 29, from leaving his room by pushing him back inside and wailing.
Adi is seen laughing as he pleads with his son by saying "Papa needs to pee" before kneeling down to his level while the little boy yells "no, no, no."
Shortly after the video was shot, Adi boarded the KRI Nanggala-402, which tragically sank and broke into three sections off the coast of Bali, killing everyone on board.
Aldi's wife filmed the video, before posting it to Instagram where it went viral.
The clip was even reportedly viewed by Indonesian Minister of Social Affairs Tri Rismaharin.
The footage shows last time the father and son would ever be together again.
Speaking to The Tribune News, the tragic irony of the video was not lost on Adi's father, Edy Sujianto.
He said: "Usually, when [Adi] says goodbye, it's normal. Yesterday until the door was closed, his father really couldn't go."
However, he went on to add that although it may have seemed ominous, he did not want to entertain superstition or think about how his grandson had inadvertently tried to keep Adi from going on the submarine.
He said: "Maybe it's just a coincidence."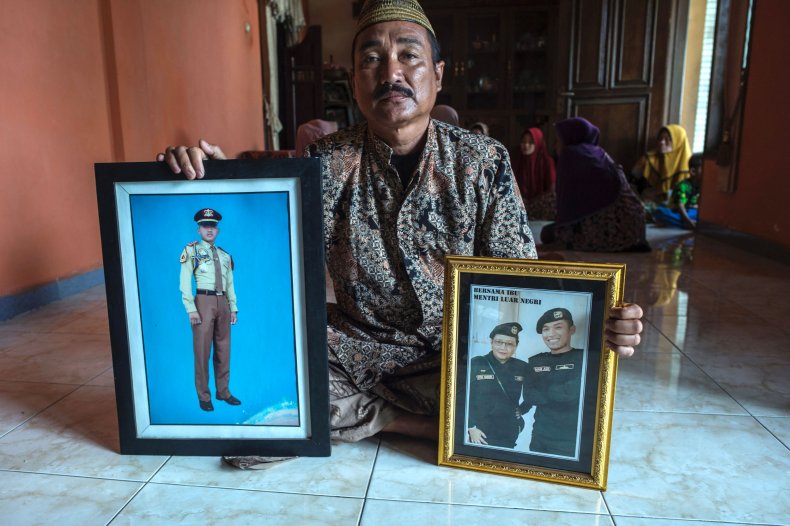 According to his father, Adi had requested his family pray for him to have a safe and successful mission on the submarine.
The devastated parent added: "Every time he went to work, [Adi] always gave news, be it via text message or telephone."
Adi had been serving on the KRI Nanggala 402 since 2017 and had previously lived in South Korea and Los Angeles, where he studied law.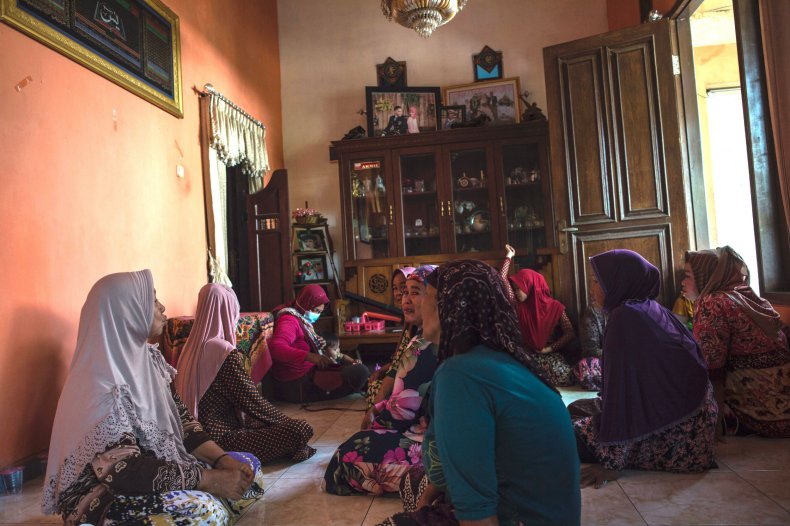 The tragic video emerged just after news came that more discoveries were made from the sunken sea-craft, including florescent safety jackets and fragments of the submarine.
KRI Nanggala-402 went missing on Thursday, and by Sunday, Indonesian military head Hadi Tjahjanto had admitted there was zero chance of finding the sailors alive.
He said: "With deep sadness, I can say that all 53 personnel onboard have passed.
"We received underwater pictures that are confirmed as the parts of the submarine, including its rear vertical rudder, anchors, outer pressure body, embossed dive rudder and other ship parts.
"With this authentic evidence, we can declare that KRI Nanggala 402 has sunk and all the crew members are dead."