Subpoenas Issued for Info on Every Pennsylvania Voter as Part of 2020 Election Probe
A Pennsylvania Senate subcommittee has voted to approve 17 subpoenas for personal information on every voter in the state as part of the Republican-controlled Legislature's investigation into the 2020 election.
On Wednesday, Republican lawmakers voted to subpoena Democratic Governor Tom Wolf's administration for voter records, communication between state and county election officials, and other documents as part of their probe.
The subpoena on voter information will include the last four digits of social security numbers and driver's license numbers of those who voted in last year's presidential election. Pennsylvania law prohibits the public release of that information.
State Republicans also want to know how each person voted—by mail or in-person, absentee or provisional ballot—and when each ballot was casted, both in the presidential election and May's primary election.
Republicans have denied that the investigation is related to efforts to overturn the election but rather part of their commitment to conduct a "full forensic investigation" of it.
Jason Thompson, a Senate Republican spokesperson, said the goal of the probe is to determine if there were anomalies, and if so, "by what methods of voting those issues were most prevalent."
President Joe Biden won Pennsylvania in 2020 by more than 80,000 votes. Multiple lawsuits challenging the results in the state have been thrown out or otherwise failed. County and state audits have also found no issue of voter fraud with the results of the election.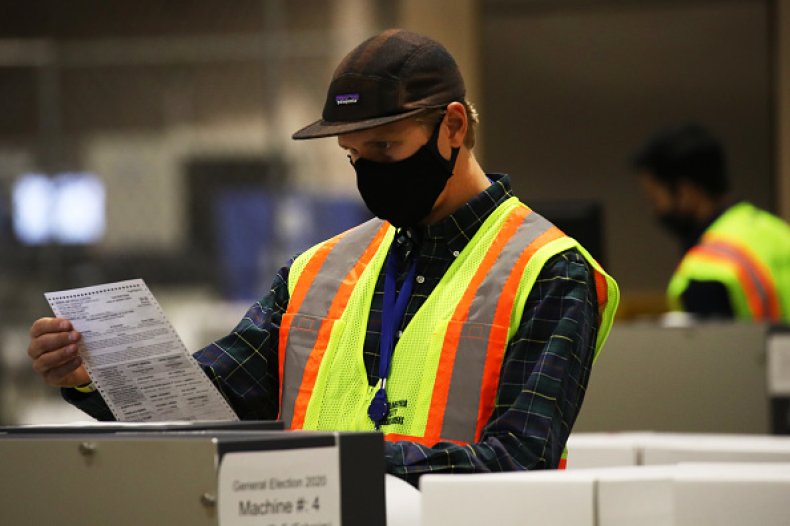 Democrats have vowed to fight any subpoenas. It's not clear whether Wolf's administration can be forced in handing over the information being summoned.
Last year, his administration refused to comply with a subpoena related to the governor's handling of the pandemic, saying he and those under his authority "are exempt from subpoenas relating to the exercise of such authority."
On Wednesday, Wolf condemned state Republicans for their actions in a statement: "Let's be very clear, this information request is merely another step to undermine democracy, confidence in our elections and to capitulate to Donald Trump's conspiracy theories about the 2020 election."
He added: "It is a direct continuation of the same lies that resulted in the attack on the Capitol, and that have done so much to destabilize our political institutions over the ten months since last year's election. As even members of the Pennsylvania Republican caucus have acknowledged, this charade has to stop."
Wolf also called out Republican lawmakers for "their latest attempt to destabilize our election system through a sham investigation that will unnecessarily cost taxpayers millions of dollars."
Senate President Pro Tempore Jake Corman, a Republican, told the Philadelphia Inquirer the investigation is "the most important thing in front of" Republicans this legislative session.