Substitute Math Teacher Ryan Fish Ran High School 'Fight Club,' Police Say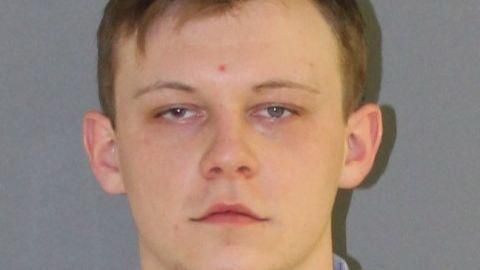 A former substitute teacher was arrested yesterday for encouraging students to participate in a "fight club" inside his Montville High School math class, in Montville, Connecticut.
Ryan Avery Fish, 23, was seen in cellphone videos encouraging students as they slapped each other in his classroom. Fish told police he only wanted to be liked by the students. "I'm an idiot," he said, according to his arrest warrant.
Authorities charged Fish with two counts of risk of injury to a minor, one count of breach of peace and four counts of second-degree reckless endangerment. Fish's bail was set at $75,000, and he was arraigned in Norwich Superior Court on Thursday.
Last December, a social worker and juvenile court liaison with the state's Department of Children and Families alerted the Montville Police Department of a student who showed "real and identifiable symptoms of having been traumatized."
Authorities then began investigating a reported "fight club" held during a math class, the arrest warrant said. They discovered that the one-on-one fights happened "under the direct supervision" of Fish and involved four other boys between 14 and 16 years old.
Fish admitted to police that starting in September 2017, three or four scheduled fights were held. Authorities said cellphone evidence proved that at least two of the fights took place.
"I would let them be teenagers and get their energy out," Fish told police during an interview in January. "I will admit that I did at one point egg them on."
According to the warrant, one student vomited during one of the fights, and another was sent to the hospital after showing symptoms of trauma in December. It is unclear whether any of the victims suffered serious physical injuries.
Authorities discovered that the school had known about the "fight club" since October 10, after videos taken on cellphones began circulating around campus. Assistant principal Tatiana Patton and principal Jeffrey Theodoss took Fish to superintendent Brian Levesque, who fired him.
"Boys will be boys," Fish said when confronted by the senior school officials.
"He's not a certified teacher," said Montville resident state trooper Sgt. Mark Juhola. "And it bothers me that so many teachers work so hard to get where they are and to help 70 students that this wasn't a teacher, but he was in that role."
"The truth is I'm an idiot and wanted to befriend them," Fish said, according to the warrant. "I'm immature."