Substitute Teacher Allegedly Taped Second Grade Student to Chair After He Refused to Return to Seat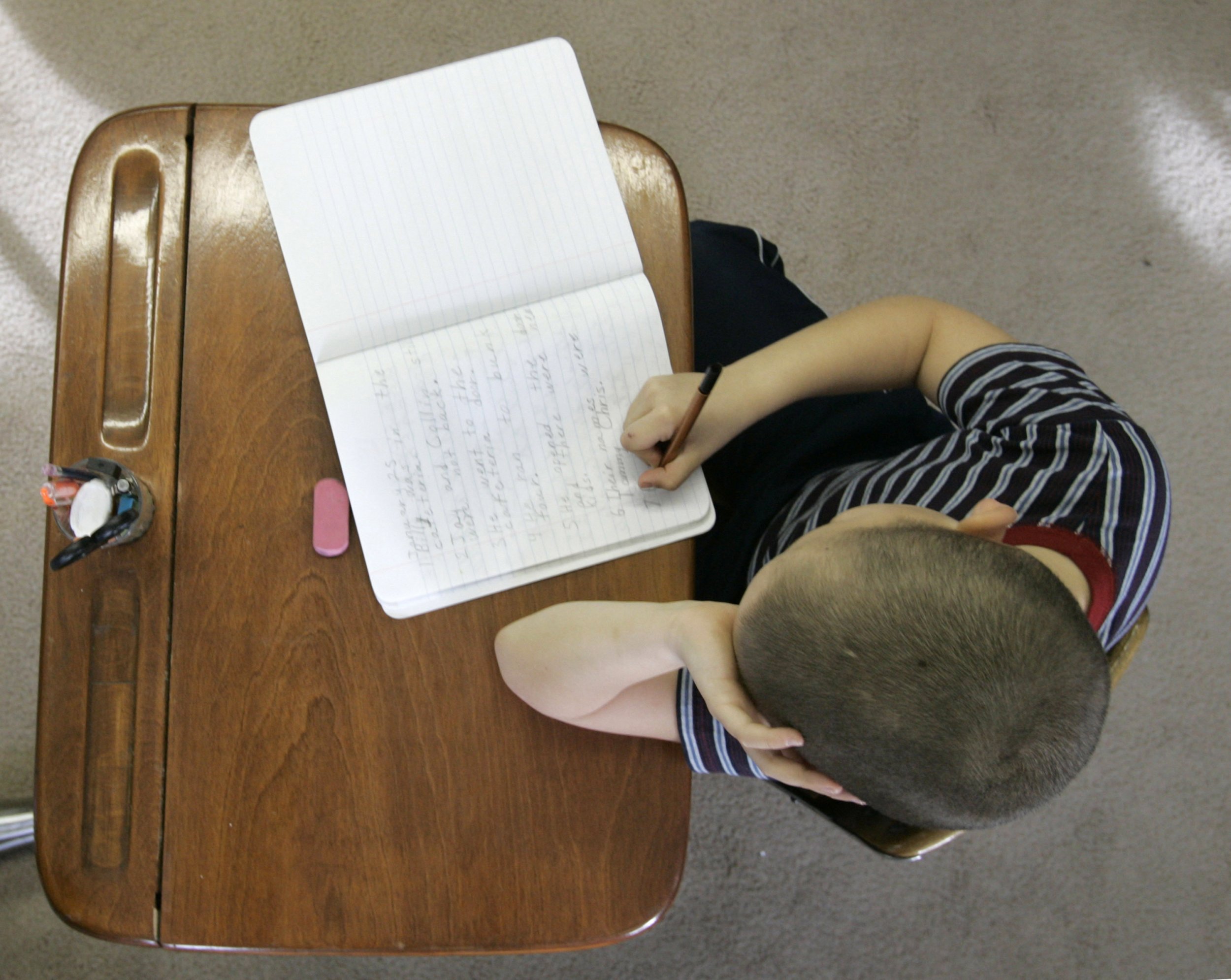 A substitute teacher was removed from a Maryland school after she followed through on a threat to tape a student to a chair if he did not return to his seat.
On Wednesday, the long-term substitute at Lake Shore Elementary School in Pasadena, Maryland, told one of her second-grade students that he needed to return to his seat. If he didn't, the teacher told him, she would tape him to his chair.
"The student found the remark funny, and the teacher proceeded to do as she said she would," Lake Shore Elementary School Principal Julie Little-McVearry said in the letter to parents obtained by the Capital Gazette.
The principal did not identify the teacher by name, but in the letter, which was sent on Thursday, she said that the teacher was removed from the school. Until the incident was resolved, the substitute teacher would not be placed in any school in Anne Arundel County, Maryland. Newsweek reached out to Little-McVearry but did not receive a response in time for publication.
"I was shocked and appalled upon hearing about this incident," the principal wrote in the letter. "Our school is a place where every child is embraced, loved, and nurtured."
A parent of a student at the school contacted Little-McVearry and explained what happened, at which point, she contacted the school's human resources division. In addition to making the school aware of what happened, Little-McVearry also notified the police department.
In the letter to parents, Little-McVearry said she wanted parents to know that the behavior exhibited by the substitute teacher is "never acceptable in a school setting."
While the school continues to investigate the incident, the principal said she was looking for a new long-term substitute teacher to replace the previous one. It's unclear if the teacher will face any charges.
Lake Shore Elementary School serves students ranging in grades from kindergarten through fifth grade and was opened in 1953, according to the school's website.
In October, the Evans Police Department in Evans, Colorado, launched an investigation into a claim that a teacher at Prairie Heights Middle School taped a seventh-grade student to a chair. The police department obtained a video of the incident and told KDVR that the video showed the teacher wrapping tape around the child's torso and thighs several times.
"The teacher is also seen putting tape on the child's mouth, which the child immediately removed," the police department said.
Evans Police Chief Rick Brandt told KDVR that the police department immediately launched an investigation after the school notified them of the alleged incident. However, the video, which he called "alarming," gave the department a reason to look deeper into the situation.