Substitute Teacher's Students Include the Siblings of a Man She Shot in a Drug Deal
On July 24, Khadijah Griffis, 25, allegedly shot and killed Mykal Prime, 19, after he attacked her while she was selling him marijuana, according to police. This month, she appeared in a math class as a substitute teacher — among her students were Prime's younger twin siblings.
According to police in Nashville, Tennessee, Griffis met Prime outside a Marathon market and gas station to sell him marijuana. Griffis reportedly told police that Prime got into the front seat of her car, which had been parked at the gas pumps. She said Prime then pulled a pistol on her, pistol-whipped her and tried to rob her. After a struggle, Griffis shoved Prime out of her car, pulled out her own gun and shot him once. She has not been charged in Prime's death, though there is an ongoing investigation into the incident.
Prior to the shooting, Griffis was a substitute teacher at RePublic charter schools through Enriched Schools, a company that provides substitutes. The Associated Press reported that RePublic requested Enriched not place Griffis at any of their schools.
But August 16, Enriched Schools sent Griffis to teach a math class at RePublic High School. That week was also when Prime's twin siblings, 14, returned to RePublic High after spending several weeks mourning their brother's death. One of the Prime twins' classes was the very same math class Griffis had been assigned to.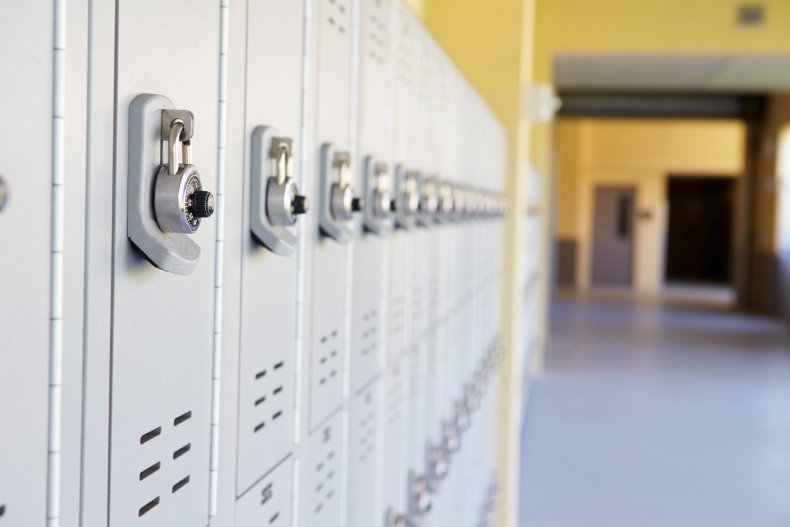 According to WTVF, since Griffis had taught at that school before the incident, some students recognized her. Juanneika Scott, Prime's mother, said some students even asked her how she got away with shooting someone.
One of the twins, Daquan Prime, said he looked her up and realized that his brother's shooter was teaching the class.
"I was putting two and two together and I was like that's my brother's killer," Daquan told WTVF. He also said that Griffis kept calling his name during class and taunting him.
"She kept on mimicking my name, and kept on taunting it. She kept saying 'Daquan Prime'," he said.
Once RePublic found out Griffis had been assigned to the high school, they asked her to confirm her identity and escorted her off the premises.
"We immediately contacted Enriched and asked for an explanation of what happened here," RePublic Charter Schools CEO Jon Rybka said. He added that other teachers had sent Enriched Schools articles about the shooting and that Enriched had "red flagged" her — a restriction that somehow was lifted. In response, RePublic will no longer use Enriched until they can confirm that something like this won't happen again.
"If a red flag ain't working what other security measures need to be done?" Scott told the station. "I feel like I let my kids down when I sent them to school that day."