Newsweek's "Heroes of the Pandemic" series features everyday heroes showing service, sacrifice or kindness in the time of COVID-19.
While the United States suffers from COVID-19, some communities are more vulnerable than others. As people in Downers Grove, Illinois, shut down their social lives and adhere to social distancing, one woman is asking her community to contribute to the town's ever-present, yet somewhat ignored homeless population.
Denise Cantrall, who has graduated, lived and worked in the town, asked her neighbors to provide aid for the homeless population after Pads locations—which typically provide overnight shelter, food and hygiene relief for struggling families—closed due to COVID-19 regulations.
It started when Cantrall met a man named Ron who told her he and other local homeless men were bunking up in the downtown parking garage in order to avoid traveling to the DuPage County Fairgrounds nearly 12 miles away.
In a post on the Downers Grove Nextdoor social media app, Cantrall asked her neighbors to help deliver water bottles and food to the downtown parking garage, where the Downers Grove homeless population sleeps in elevator banks overnight. The post resulted in between five and 10 Downers Grove residents visiting the parking garage to leave resources for those struggling, Cantrall estimated.
"I'm sure someone else would have come up with this idea too," she told Newsweek. "I'm not the only one."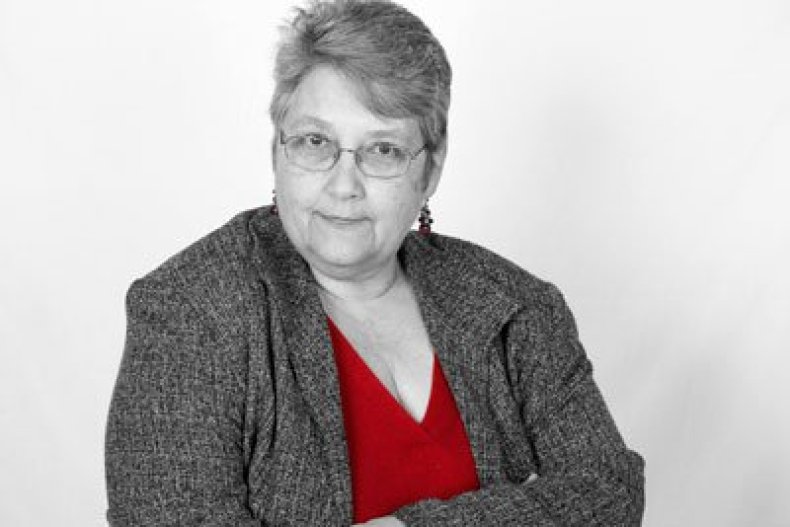 Cantrall believes that even in a well-to-do town like Downers Grove, anyone is susceptible to homelessness given an unfortunate turn of events.
"We are all the community. All of us," she explained. "It could be any day I could be living in my car. And that's what motivates me."
This isn't new for Cantrall. She's been supporting the local homeless and low-income population for years, through her parish St. Andrew's Episcopal Church, which is located just outside the downtown area. There, she helps stock and run a local food bank—small in comparison to others in the area, she claims—that hosts weekly "shopping" events.
Throughout the winter, Cantrall encouraged the town, littered with "Little Libraries" to replace their free books with cans of soup and other nonperishable items for passersby to take. She even stocked the church "library" with hats and gloves, too.
For Cantrall, who is retired, serving the homeless population can be a full-time job. She said that she has peers who do the same, especially through her church. While the donations from Nextdoor responders were generous, Cantrall stated it's not much of a help if it's a onetime offer.
"This is an ongoing thing," she said. "Feeding someone one day—making one set of sack lunches—is not going to help that much. It's one day."
She continued. "I'm listening to a lot of 'I'm bored' with this lockdown thing. OK," she said. "If you're 'bored,' sweetie, maybe you should make up some lunches and take them to the train station."
Cantrall said it's as easy as ordering pizzas to the garage if you have the funds to do so.
She also noted her concern that COVID-19 will change all of our lives: That includes amplifying the already under-addressed homeless problem. "This is one of those things that almost makes me weak," she explained. "I don't know what we're going to do to help these people."
To advocate, Cantrall wrote an opinion piece for local news site My Suburban Life. In it, she gives details on what local people can do to help.
The advocate had a simple piece of advice for those who want to start similar support in their communities: "Just do it."
Know a hero you want to nominate to be featured in our series? Drop us a line at heroes@newsweek.com.