Subway Sued by Woman who Claims Sandwich Chain 'Bombarded' her With Texts
A Subway customer has filed a lawsuit against the sandwich shop, claiming that the chain "bombarded" her with excessive promotional texts that she could not opt-out of.
According to a report from the food and nutrition outlet Eat This, Not That!, California resident Marina Soliman won a major battle against Subway on Tuesday. The U.S. Court of Appeals for the Second Circuit noted that Soliman may proceed with her case, which claims the sandwich chain is in violation of federal law for disregarding requests to opt-out of promotional text messages.
According to Eat This Not That!, Soliman filed the lawsuit in March 2020 after claiming she received an excessive amount of promotional text messages from Subway. She had previously sent a keyword to a company number on her mobile device to claim a free sandwich as part of a company promotion.
She claimed that the sandwich chain continued to send her text messages well after nabbing her free sandwich. Though she allegedly made attempts to opt-out of the messages, she "was ignored" by the company and was regularly sent updates about different promotions she was no longer interested in.
Subway initially argued that her initial participation in the free sandwich promotion bound her to an arbitration clause and claimed that she signed up for the text messages herself. According to Eat This Not That!, that clause could only be visible on the company website, which would require an extra step on the customer's part.
Documents obtained by Bloomberg Law report that the court deemed Soliman within her rights to take legal action, as she was not bound by the arbitration provision on the basis of inadequate evidence that she actually read the terms and conditions of the promotion on the company website.
"We affirm the district court's denial of the motion to compel arbitration. We conclude that under California law, Soliman is not bound by the arbitration clause contained in the terms and conditions at issue," Circuit Judge Joseph F. Bianco wrote.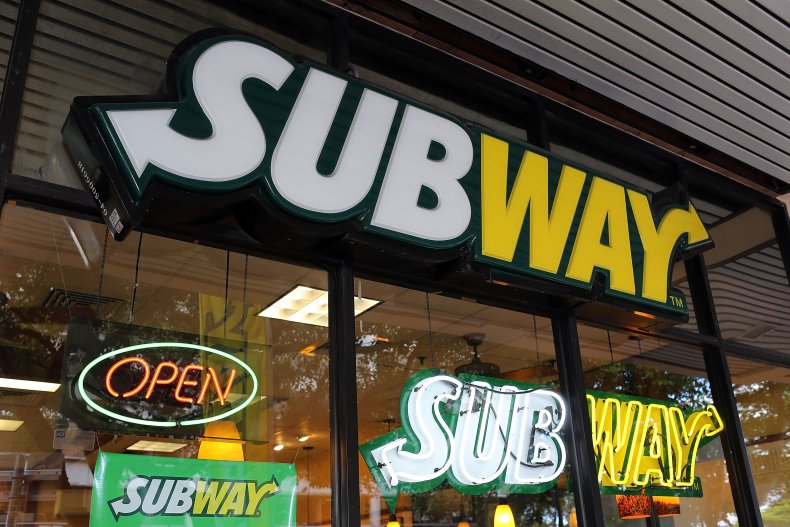 According to the court documents, Subway's use of small "print size ... within that advertisement," a vague reference to the terms and conditions associated with the promotion on another website and a "substantial amount of unrelated information" also found on the ad, Soliman was found not to be bound by the arbitration clause under California law.
"Plaintiff Marina Soliman wanted a good deal on a Subway sandwich," U.S. District Judge Jeffrey A. Meyer previously wrote about the case in documents obtained by Eat This, Not That!. "Subway says that when Soliman signed up for discount sandwiches, she also agreed to a side order of arbitration. I don't think so."
According to Eat This, Not That!, Soliman is asking for $1,500 per unwanted text message. Because she filed the case as a proposed class action lawsuit, Subway could be forced to pay out millions of dollars to Soliman and thousands of customers like her.
Newsweek reached out to Subway for comment on the lawsuit, but the company did not immediately respond in time for publication.
Subway has also come under fire in recent weeks for its latest menu additions. After launching a new line of melt sandwiches in April, the company's official franchise association slammed the decision, calling the meals a "safety hazard."