Subway Won't Put Chemical Used in Shoe Soles in Its Bread Anymore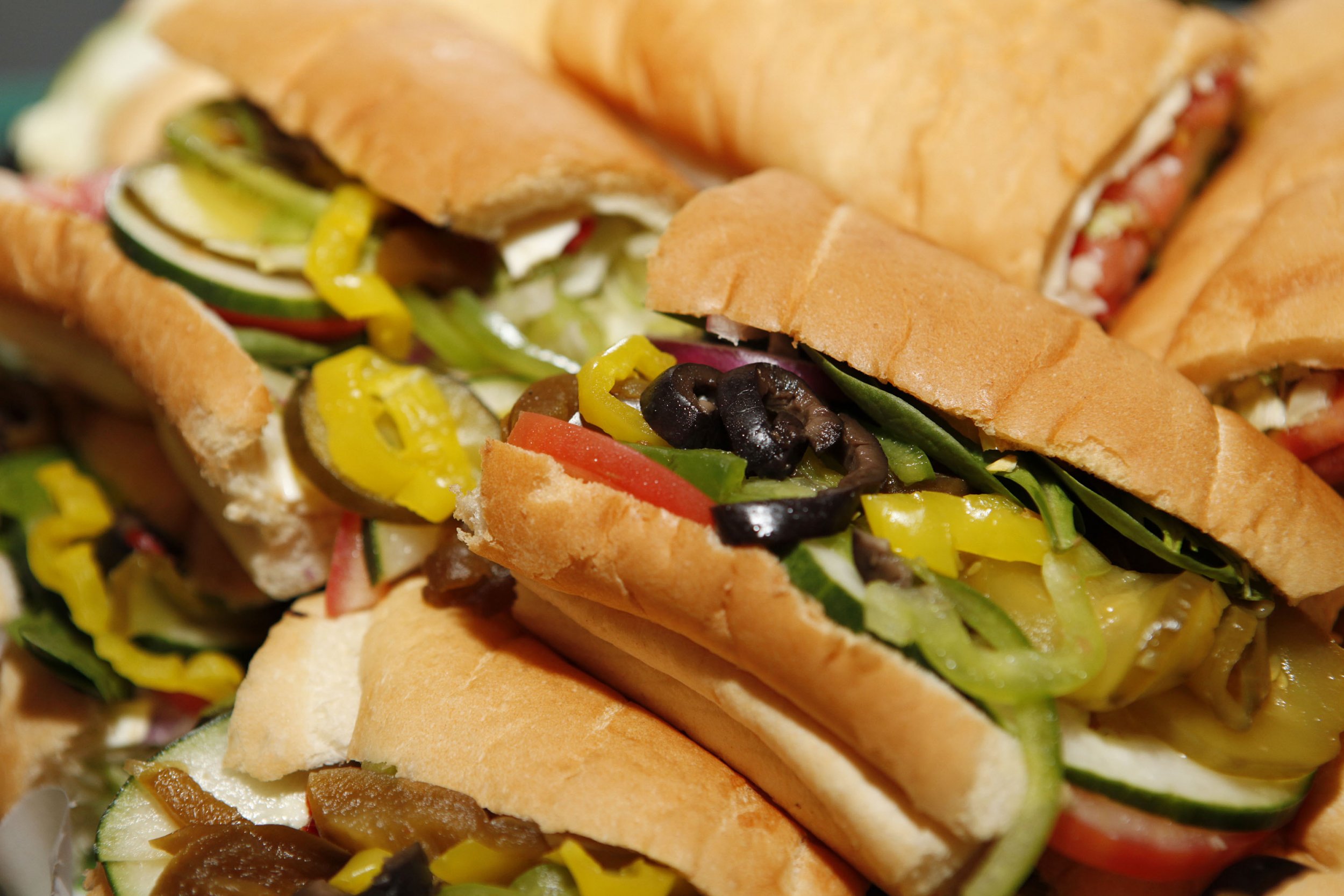 Subway has announced it will phase out a bleaching agent used in its bread in the U.S., a chemical which is also commonly used to make yoga mats, synthetic leather, and shoe soles.
Food blogger Vani Hari's petition to urge Subway to drop the chemical azodicarbonamide went viral Tuesday, and 24 hours, over 50,000 signatures, and a deluge of outrage on Subway's Facebook page later, the sandwich chain announced it was dropping the additive from its bread production.
"This is not eating fresh!" Hari's petition said.
Azodicarbonamide is used to make bread whiter and to improve elasticity of the dough. The FDA permits azodicarbonamide as an additive in food. But azodicarbonamide has already been banned in Europe, and in Singapore, its use is reportedly punishable by up to 15 years imprisonment and a fine of $450,000.
United Kingdom Health and Safety Executive lists azodicarbonamide as a substance that may cause or worsen asthma, and the chemical can break down into semicarbazide (SEM) in the breadmaking process, which is considered a carcinogen in mice.
The USDA has also found azodicarbonamide to contribute to ethyl carbamate formation in bread and beer (azodicarbonamide is used in beer bottle cap liners). Toasting the bread increased the presence of ethyl carbamate by 3-8 times. The International Agency for Research on Cancer (IARC) has classified ethyl carbamate as "possibly carcinogenic to humans."
A 1999 report by the World Health Organization plainly lays out its concerns about the chemical:
On the basis that azodicarbonamide is a human asthmagen and that the concentrations required to induce asthma in a non-sensitive individual or to provoke a response in a sensitive individual are unknown, it is concluded that there is a risk to human health under present occupational exposure conditions. The level of risk is uncertain; hence, exposure levels should be reduced as much as possible.
The chemical is most commonly used in plastic and rubber products, and its industrial Material Safety Data Sheet lists azodicarbonamide as mutagenic, meaning it may affect genetic material. Other toxicological risks associated with exposure include kidney damage and respiratory tract irritation, according to the sheet.
Subway is far from the only fast-food chain to use azodicarbonamide in their soft, doughy breads. The chemical is found in every bun listed on McDonalds' ingredients list, and it is also used by Burger King and Wendy's. Hari told the AP she decided to petition Subway because of the healthy image it projects. But it remains to be seen if similar pressure will be applied to other fast-food companies that use the chemical.
"We are already in the process of removing azodicarbonamide as part of our bread improvement efforts despite the fact that it is a USDA and FDA approved ingredient," Subway said in a statement provided to Newsweek. "The complete conversion to have this product out of the bread will be done soon."