Subway's New Sandwiches A 'Safety Hazard,' Franchise Association Claims
Eat fresh — at your own risk.
After launching a new line of melt sandwiches last month, Subway's official franchise association has come out against the decision to produce the meals, going so far as to call them a "safety hazard."
According to a report from Restaurant Business, the North American Association of Subway Franchisees, or NAASF for short, released a "franchisee warning notice" to members this week that they "cannot endorse" the line of sandwiches in good conscience.
NAASF alleged that they were made aware that the sandwiches pose a risk to employees, as the recipe requires they remove the bread by hand without any protective equipment when using the oven.
In addition, the extra cheese on the sandwich is believed to compromise the "toaster oven integrity," with Eat This Not That citing claims from oven operators that the sandwiches have a higher risk of burning, and remnants left in the machine pose a high risk of damaging the equipment.
The outlet also reported that sandwich customizations are challenging for workers, who say the base sandwich, made with tuna, ham or steak, is more "operationally complex" than traditional subs.
While NAASF claimed to have reached out to Subway through its Franchise World Headquarters (FWH), the concerns of franchise owners have not been properly addressed.
"We are incredibly disappointed in FWH leadership's plan to move full steam ahead with this launch before these significant issues are resolved," they wrote in their statement.
"The majority of the significant issues to this point have either been ignored or met with 'we are working on it' as responses. The safety of our franchisees and their restaurant employees is a top priority for us."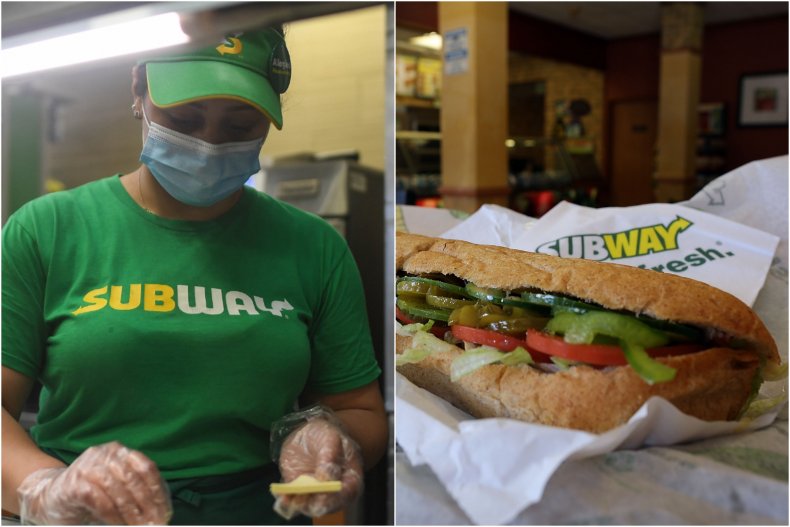 As a result, NAASF announced they "cannot endorse this promotion under these circumstances."
Although they have not released a statement on the matter, Subway claims on their website that "food safety and food quality are our top priorities."
"Our goal is to serve food that consistently meets the highest quality and safety standards — from the time it is grown, harvested or caught to when it is put into a sandwich or salad in our restaurants," the website said.
Restaurant Business also claimed that operators were only recently given the go-ahead to use tongs or paddles when handling the sandwich in their toaster ovens.
"We are hopeful that FWH will confront these issues immediately and allow us the opportunity to stand with them and endorse this promotion," NAASF added, according to Restaurant Business. "In the meantime, weigh out the above concerns and stand strong with the decision you make as a franchisee investor."
Subway was also at the center of a controversy last month when an employee exposed the sandwich chain's culinary secrets in a series of viral videos on TikTok. In one shocking clip, he alleges that their steak is shipped as a cylindrical loaf of brown meat that is then shredded to resemble steak in sandwiches.