Success In Telehealth Starts With Successful Tech
Providing excellent patient care via telehealth means using the best technology available without neglecting the patient care aspect.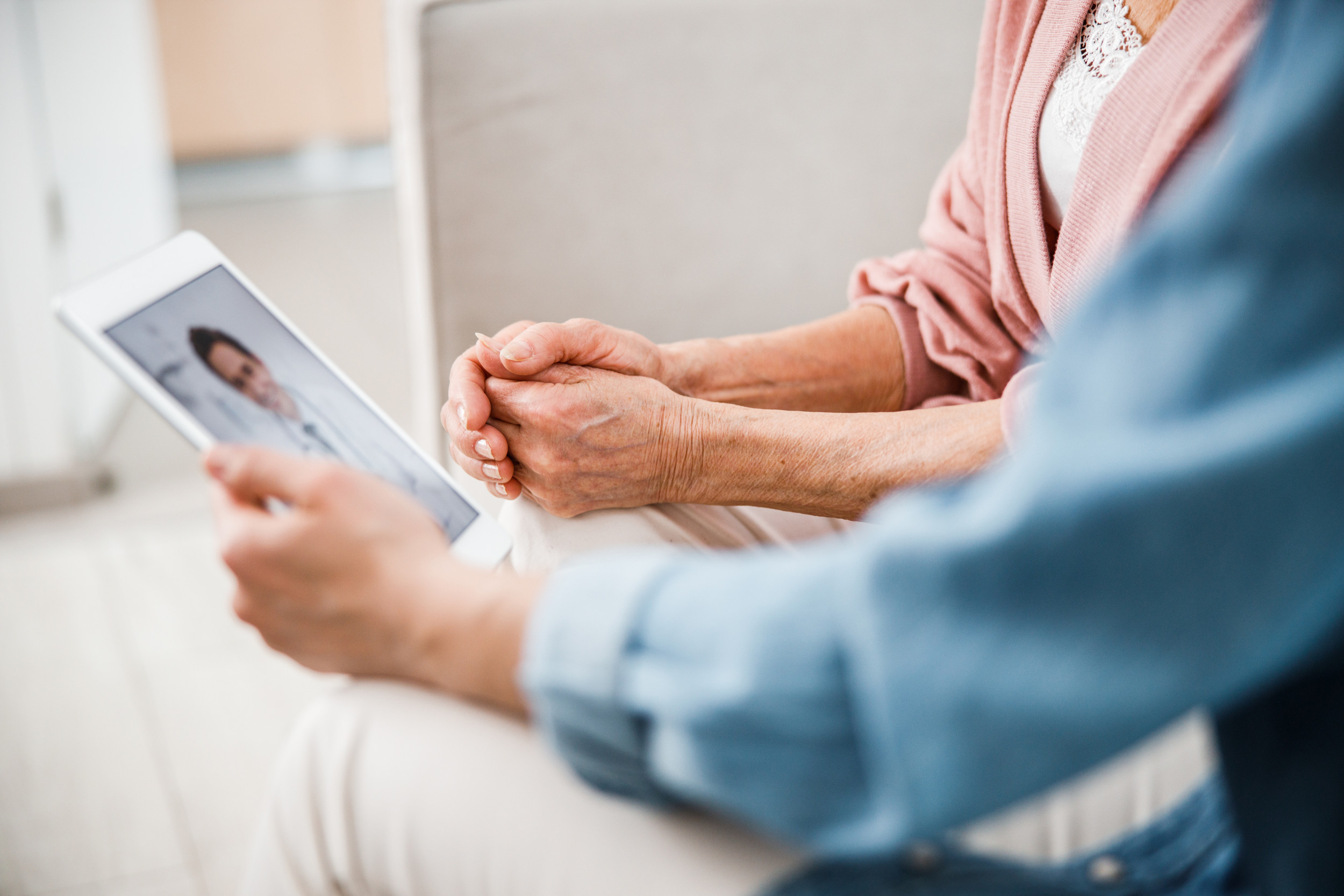 No one could have predicted just how critical telehealth services would become starting last spring.
But as the pandemic took hold in the U.S., the appeal of telehealth — remote consultations with physicians — skyrocketed.
After all, while video conferences aren't suitable for solving complex issues or issuing definitive diagnoses, they are an excellent way to identify a specific set of symptoms, like the fever and cough that are frequent signs of COVID-19, and send the patient directly to get tested without having to route them through a doctor's office or hospital where they risk exposing other people.
It's unsurprising, therefore, that telehealth became a major area of focus for both entrepreneurs and investors in 2020. Several telehealth startups raised more than $100 million this year.
But not all telehealth options are created equal. Unlike in a hospital or clinic, where it's the skill of the medical providers and equipment that determine the quality of care, in telehealth it's often the technology that is a prime differentiator. You can talk with great doctors and nurses, but without technology that delivers security, speed and a quality user experience, any telehealth venture will be doomed from the start.
Technology Advancements in Telehealth
In March 2020, the U.S. Department of Health and Human Services rolled back certain security and privacy provisions of HIPAA in order to expand access to telehealth services.
While that was a positive move in that it allowed some doctors to start offering telehealth services through apps like FaceTime or Skype, most apps aren't built with confidentiality in mind. Privacy must now come back to the forefront, and doctors and telehealth companies alike are focused on using the latest data encryption technologies to ensure safe, private and confidential visits for all patients.
In addition to securing patient-physician interaction, the latest telehealth developments allow doctors to consult and collaborate with specialist teams remotely.
Balancing a Focus on Technology With Improving Patient Care
As critical as great technology is, the telehealth companies that are leading the way in 2020 are the ones that are able to balance cutting-edge tech with a dedicated focus on patient care.
CallonDoc, one of the pioneers of the telehealth movement, achieves that balance through a system with features like alerts that inform doctors how long they have to complete a consultation, which helps control wait times. Patients also answer a series of automated questions ahead of time so that the doctor has enough initial information to conduct an efficient appointment.
Pre-Built Versus Custom Telehealth Platforms
As telehealth has become more popular, there's also been growth in the area of pre-built telehealth platforms — specifically SaaS options like Squarespace or Salesforce.
There are plenty of advantages to this model. For one thing, it's much faster and less expensive to use a pre-built platform. Many, like Mend, offer not only critical features like patient reminders and HIPAA-compliant group scheduling but also additional benefits like AI that can predict cancellations and no-shows.
Some providers may want to go the custom route, especially if they want to maintain total control over their product and services. Custom platforms can also work well for companies that provide more unusual services in addition to their telehealth appointments, such as prescription drug comparison. CallonDoc uses a custom platform that they built themselves.
It's important to realize that the "custom" part of most custom telehealth platforms will be the user experience (UX) and user interface (UI). The video chat and text technology will be the same used by most other companies. This is where custom platforms can have a real advantage because the telehealth provider can develop their platform to match the UX their users want.
Providing excellent patient care via telehealth means using the best technology available without neglecting the patient care aspect. As the industry grows in 2021 and technology becomes ever more advanced, maintaining that balance — and using the tech to improve patient-doctor relationships rather than making them more distant or robotic — will become even more important.