Success for Trump? North Korea to Deport, Rather Than Imprison, American Who Crossed Border Illegally
North Korea said that it will deport American citizen Bruce Byron Lowrance who illegally entered the hermit kingdom from China in October.
Pyongyang's state media reported that Lowrance claimed to be working for the Central Intelligence Agency.
A man by the same name was reportedly deported from South Korea in 2017 after he was found wandering near the demilitarized zone that separates the country from North Korea. Authorities at the time identified him as a man from Michigan in his late 50s who claimed that he was there to resolve the standoff between North Korea and the international community over the former's nuclear weapons program. Officials said he had given confused statements.
The last deportation took place as tensions were rising between the U.S. and North Korea. Now, however, the diplomatic exchange between the two countries has improved. On Thursday, Vice President Mike Pence announced that President Donald Trump would meet with his North Korean counterpart for a second time despite the fact that Pyongyang had not revealed how many nuclear weapons the country had.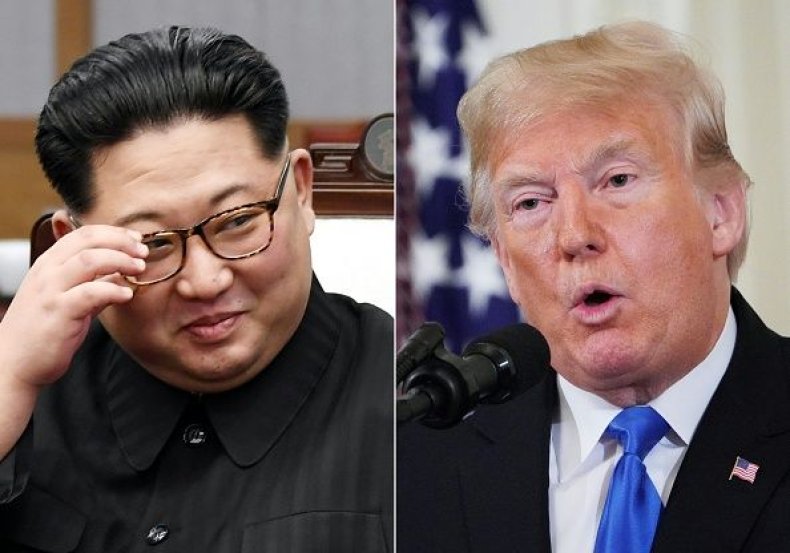 Americans captured or imprisoned in North Korea had previously vanished into the country's brutal prison system, where they were forced into hard labor. In one especially extreme case, a young American student named Otto Warmbier was arrested while on a school trip to North Korea for allegedly stealing a propaganda poster. Warmbier was sentenced to 15 years of hard labor, but he was released a year later after falling into a coma. He died in 2017 just weeks after he was returned to the U.S. North Korea has never provided an explanation for what happened to the young man.
But North Korea has chosen to use American hostages as a fig leaf in its ongoing negotiations with the U.S. Before Trump's summit with North Korean leader Kim Jong Un in Singapore in June, the country released three American hostages who had been held for months in a labor camp.
Analysts said that the decision to release Lowrance may be a similar gesture, but it should be viewed with caution. On Friday, North Korean state media revealed that the country was testing a "newly developed ultramodern" weapon. It was unclear exactly what type of weapon Pyongyang was referring to in its statement.
"As North Korea clearly could have held this American citizen to gain leverage in up and down nuclear negotiations, that Pyongyang released this person is a good a sign. However, one good deed does not mean all is well in U.S.-North Korea relations," Harry Kazianis, the director of defense studies at the Center for the National Interest in Washington, D.C., told Newsweek.
"With Pyongyang testing what appears to some sort of new weapon as well as voicing its anger in state media over and over that negotiations with Washington are not where they want them to be, we should continue to watch the Korean Peninsula very carefully."