Why Logan Roy's Health Is The Most Important 'Succession' Storyline Of All
Aside from expertly executing the media mogul's machinations and "f**k offs," Brian Cox's sympathetic portrayal of aging and illness in HBO's Succession is nothing short of sublime.
Although his super rich lifestyle and elaborate schemes are not exactly relatable to the masses, Logan's plight when it comes to his health is. In fact, it is this very storyline that motivates the entire plot and what makes the show such a standout.
Among all the cloak and dagger moves, Logan is simultaneously a fearsome giant and a force to be reckoned with, and a frail old man fighting a losing battle with mortality.
When we first meet Logan Roy in Season 1, he's rushing to the bathroom in a sleepy daze, before he mistakenly empties his bladder on the carpet in the hallway. Later on, when his family descend on his New York mansion to learn whether or not he will be rescinding his position as CEO of his multi-billion-dollar company Waystar Royco (and celebrate his birthday), it becomes clear that in spite of his ill health, he is determined to keep ahold of the reins, shafting his son Kendall (Jeremy Strong) in the process.
Even a brain hemorrhage isn't enough to hold him down; he might be notably missing from the first half of Season 1, but his absence is sorely felt. Questions shrouding his health not only plunge the stock market into disarray, they inspire in-fighting among his children Shiv (Sarah Snook), Kendall, Roman (Kieran Culkin) and Connor (Alan Ruck), who seemingly cannot make any decisions without their daddy's backing, but relish the perceived freedoms that will come with his death.
Logan is all anyone can think and talk about—whether he will pull through to sit at the table in another boardroom meeting, or whether his fearsome grip will be relinquished once and for all. (He quickly answers their questions by prematurely returning to work, where his confusion and incontinence continues to be an issue. An abashed Kendall then apologises on behalf of his father so as not to upset clients, shareholders and employees).
Perhaps one of the more hard-hitting scenes that not only highlights Logan's deterioration but also how hard it is for loved ones to witness, is when Shiv goes against her step-mother Marcia's (Hiam Abbass) wishes and barges into her dad's bedroom. Realizing that, far from having sinister motives, Marcia was actually trying to protect his kids, Shiv is left deeply affected after Logan confusedly tries to get his daughter to touch his penis (though she never tells anyone about the incident).
But while these scenes may just seem like plot devices to expose family rivalry and Logan's manipulation of his kids, it is so much more than that; it is an essential depiction of what it's like to both experience the humiliation and dependency as an elderly person in their final years, and the struggles their families have to endure as they care for them and witness their deterioration. It's hard to reconcile the image of what they once were with the incapacitated version presenting itself.
Ramsey Alwin, CEO of the National Council on Aging, explained to Newsweek why storylines like Logan Roy's are so critical. Alwin said: "It is important in films and television shows to highlight and showcase realism regarding the various challenges families and loved ones face with the natural aging process.
"Films and television programs can evoke many emotions and lots of us seek support and shared experiences through them."
She added: "Shows like this that focus on age-related health issues of an older parent or loved one help raise awareness of what many face every day in trying to navigate a loved one's declining health.
"There are many great films and shows out there that take us through the aging journey, educating us through powerful storytelling about conditions and illnesses that impact so many in our country."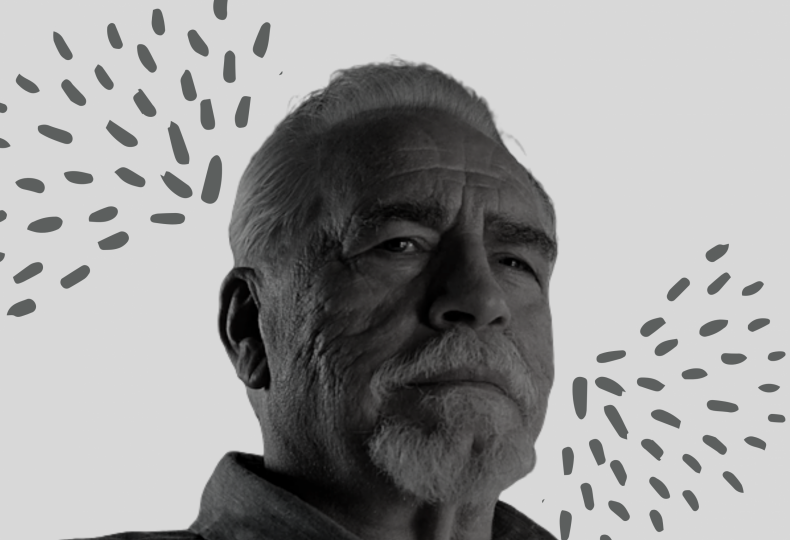 Regardless of how Logan's story comes to an end, there's no doubt that it has so far been an incredibly powerful, moving journey about pride, dignity, degradation and pain. And for that reason, it is by far the most critical storyline of the entire show.
Succession's Season 3 finale airs on Sunday, December 12 at 9 p.m. ET on HBO.