Where in Italy Was 'Succession' Filmed? Here's Where the Roy's Visit in Episode 8
Episode 8 of Succession saw the Roy family jet off to Italy for Kendall (Jeremy Strong), Roman (Kieran Culkin) and Shiv's (Sarah Snook) mother Caroline Collingwood's (Harriet Walter) wedding.
A number of beautiful sights and locations feature in the episode, from Tuscany, to Milan, to Lake Como, with each place playing a key part.
Fans are even able to visit some of the locations, and here Newsweek can share where a number of the picturesque villas are.
Caroline Colingwood's pre-wedding reception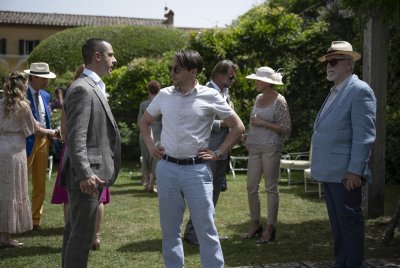 Caroline's pre-wedding parties take place in two locations, Villa La Foce and Villa Cetinale in Tuscany.
Villa La Foce features predominantly in the episode, it is the setting for the main garden party where Roman asks his mother to get a pre-nup in her new marriage, Connor (Alan Ruck) asks Willa (Justine Lupe) to be his wife, and Kendall asks Logan (Brian Cox) to meet him for dinner.
The villa, which costs $54,000 a week to rent, is based in the countryside in Siena, Tuscany, and features five separate houses to choose from.
Kendall stays with his children in the Belvedere Piccolo, which has a pool in the back garden where he is seen wallowing at the end of the episode after his meeting with Logan.
Villa Cetinale, meanwhile, is also where the Roy family enjoy a party in celebration of their mother's impending nuptials.
The 17th century mansion has stunning gardens full of lemon trees and lavender plants and it is where Kendall meets with his mother ahead of the big event.
Emily Fitzroy, who helped scout locations for the scenes, wrote a piece for Condé Nast Traveler about why she picked the properties.
Of Villa La Foce, she said: "I channeled the types of people involved in the show. Lady Caroline is an English aristocrat.
"She'd accept shabby chic. She'd accept a bad bathroom in a beautiful estate. But the Roy kids are American. They wouldn't. They would want everything to be more sleek, more buttoned-up."
Lukas Matsson's lakeside home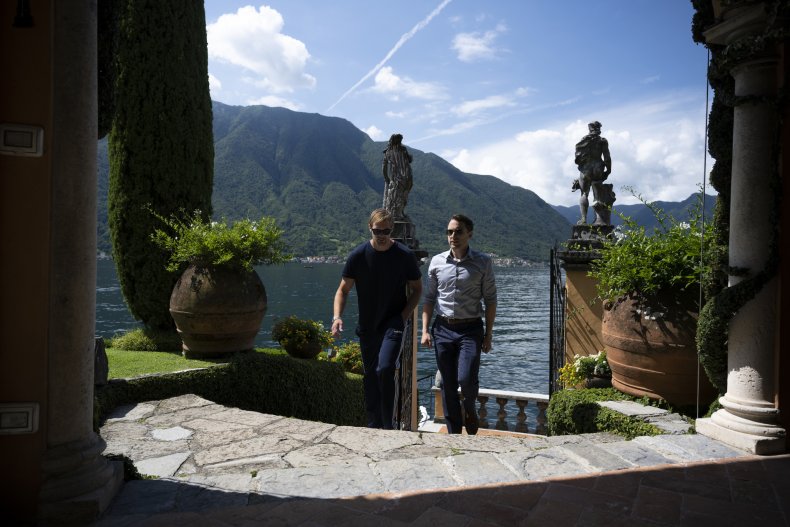 Lukas Matsson (Alexander Skarsgård) meets with Roman at one of his houses after sending out a number of tweets that the Roy family deem concerning.
The home, which Lukas says he made sure was built exactly how he wanted it until he was sick of the place, is Villa La Cassinella in Lake Como.
Like Roman, guests can only access the property by boat as it is situated in its own private peninsula of the city, and it has a main villa and a separate terrace house.
Villas Veritas founder and director, Laura Blair spoke to Forbes about the house, saying: "The property reveals the magical splendor and timelessness of the site and the lake.
"Every corner reveals another view or perspective on the lake, whether from the majestic cypress trees framing an ancient wrought-iron gate onto the lake or an ivied staircase to the next level of gardens."
Succession Season 3 ends on Sunday, December 12 at 9 p.m. EST on HBO.