Why 'Succession's' Gerri Kellman Is the Rightful Heir to Waystar Royco
Who will succeed Logan Roy (played by Brian Cox) as the head of his media empire, Waystar Royco? That is the eternal question Succession fans have been speculating and theorizing about since the show first began in 2018.
There are a number of contenders for the position, three of Logan's four children, Kendall (Jeremy Strong), Shiv (Sarah Snook) and Roman (Kieran Culkin), have been vying for their father's approval since day one, with no clear indication of who the man himself prefers.
But one person who seems the perfect fit for the position is Gerri Kellman (J. Smith-Cameron), who has been working for Logan for decades and was named the company's CEO at the start of Season 3.
Here's Newsweek's entertainment writers take on why she is his rightful heir.
1. Gerri has the most experience at Waystar Royco
Gerri has been working with Logan as the general counsel of Waystar Royco forever, well, at least that's how it feels.
Their decades-long working relationship means she is Logan's go to person for advice, and she's the only one who can tell him things like it is and handle all of his mood swings.
While Kendall, Shiv and Roman are desperate for daddy's approval and to get the official title (which will no doubt make them feel like the best child), none of them come close to Gerri when it comes to experience.
Kendall has worked at the company for a number of years but his numerous failed deals and inability to remain in control makes him a poor businessman, while Shiv, a political strategist, has never worked for the company and Roman is still just a fresh face at Waystar, no matter how keen he is for the top spot.
Where Logan's children fail Gerri succeeds, and it seems only right that the most experienced person take the reigns from the Roy family patriarch, otherwise his media empire will no doubt be run into the ground.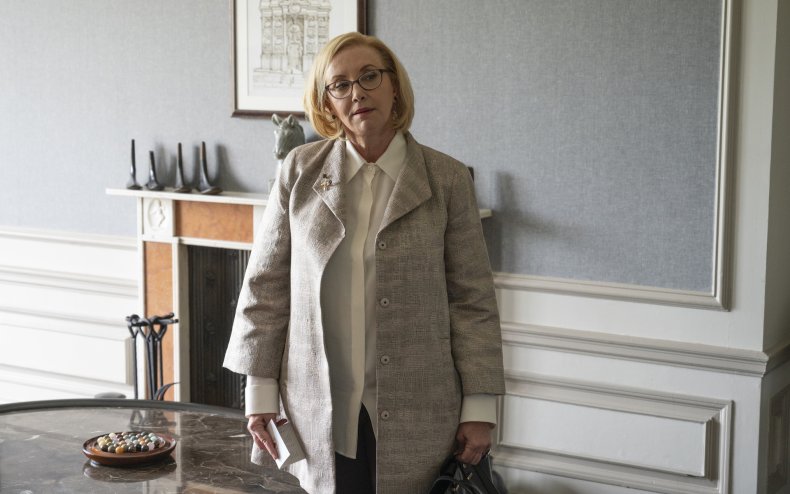 2. Who would Logan be without Gerri?
Have you ever thought about how Logan (and Waystar Royco) would cope without Gerri? The fact is, he just wouldn't. Gerri has stayed by Logan's side through every success, failure, controversy, and triumph.
She is Logan's "F*** off" woman (except when it's the FBI) and is often the voice of reason in Logan's impulsive decisions. He values her opinions more than anybody else's and she is not afraid to tell him how it is.
For example, if it wasn't for Gerri, the company's $3 million debt could have become public, Roman may have been facing corporate manslaughter charges and the Cruise Line Scandal could have played out entirely differently.
In Season 2, Gerri was even named the fake successor until the real one was appointed, which put an end to an impending media storm. If Gerri was not around, who would Logan have named? His kids, for sure, are not ready to take the leap.
Additionally, in the Season 2 finale, when somebody suggested Gerri be the scapegoat for the Cruise Line Scandal, Logan shut down the suggestion, stating nobody has ever been more important to him and the company than her.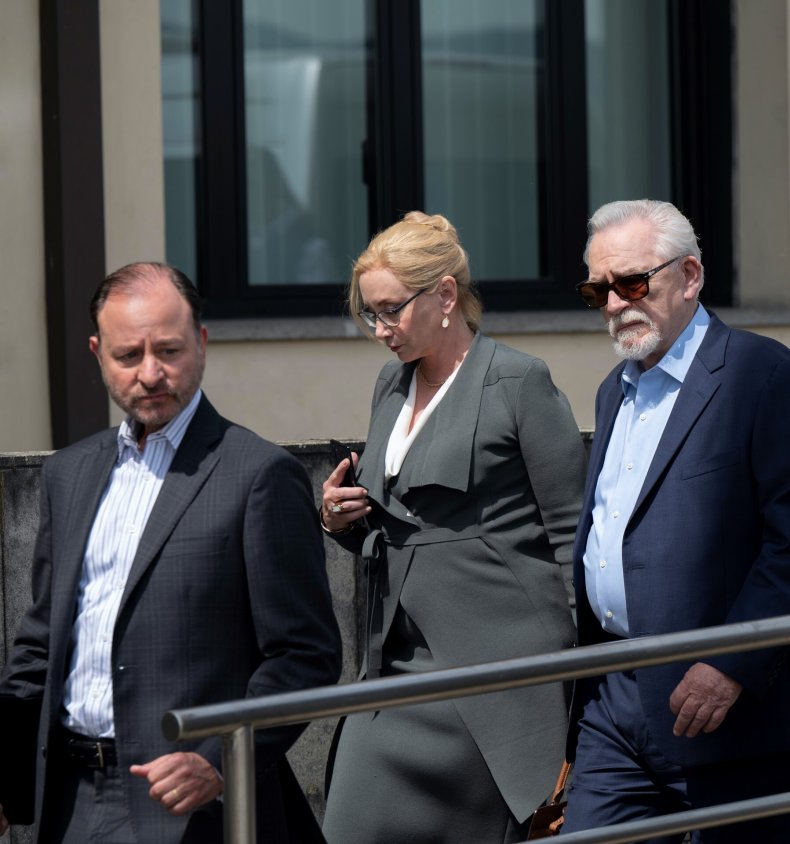 3. The Roy family just can't hack it
Former Roy family rival Rhea Jarrell (Holly Hunter) summed it up best when she gave Logan Roy a quick run-down of exactly why his three kids could not hack being their father's successor.
In Season 2, Episode 7, Rhea bravely told Logan: "Shiv thinks she is smarter than she is. Roman could actually be good but nowhere near right now and Kendall's, I don't know, it's like you put him in a big diaper and now he can s*** himself whenever he likes. He has all of the shots but he doesn't know how to play them."
However, Rhea forgot to mention that Kendall is an emotionally unstable drug addict and murderer who has already failed to take over the company twice.
Shiv has absolutely no idea where she stands, what she wants or what game to play, and Roman is well, he is Roman.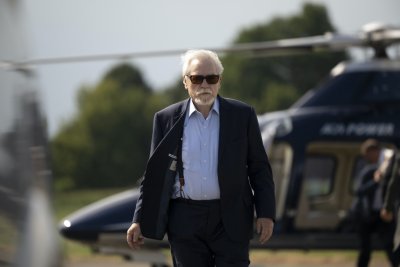 If Gerri is in charge for now, Roman's got a shot
During the first episode of Season 3, Roman practically begged Logan to consider him for the position of CEO, but admitted if he didn't think he was ready then he'd benefit from being under the wing of a "mother hen" like Gerri.
Following their conversation Logan adamantly declared that Roman was "out" of contention, but then later named Gerri as his successor, which suggests that he's taken his youngest son's comments into account.
Of all three children, Roman is the most like Logan because he's exudes the same bravado and no-nonsense attitude that would make him a suitable leader of the company if he wasn't so immature.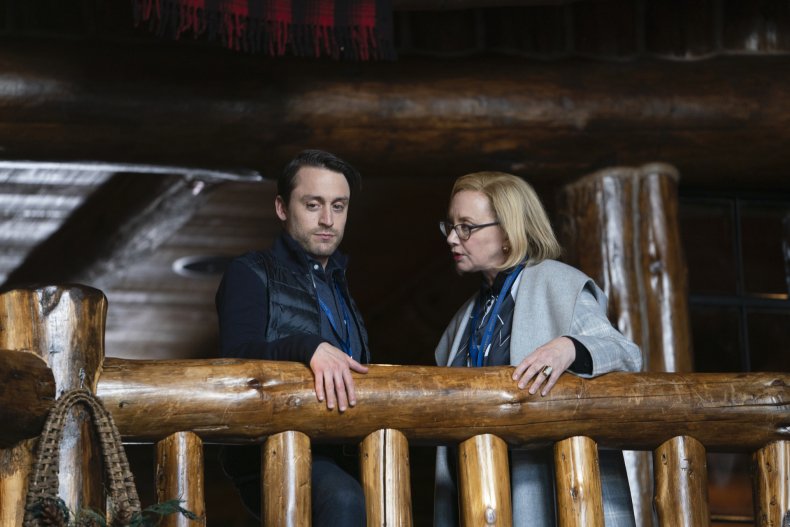 Gerri and Roman also make a good team, she helped him handle the aftermath of his disastrous space shuttle launch in Japan, and he has been a staunch supporter of hers from the get-go, always pushing for her to get the top spot.
Roman has good ideas, he just needs help executing them. With Gerri in charge, she could help him find his focus in the company and it would be a way for him to prove his worth to Logan in the long run.
They do, of course, share a rather strange will-they-won't-they relationship, that may well put a spanner in the works if it does become more than just a fantasy.
Succession Season 3 continues on HBO and HBO Max at 9:00 p.m. ET on Sunday, October 24.