'Succession' Season 3: Filming Date Confirmed After Emmys Wins
The 2020 Emmys were a good night for the Roy family, with Succession picking up nine awards across the Primetime and Creative Arts Emmy Awards—including trophies for best drama, writing, directing and acting wins for Jeremy Strong and Cherry Jones.
This tops off a year that has been less than good for Succession fans. The series had planned to start filming Season 3 in April, but after New York City was put under lockdown shooting was indefinitely delayed. Succession Season 3 was supposed to air on HBO in August 2020, but that date came and went without any episodes filmed.
Now, however, we have our first idea of when Succession will be able to film Season 3, and therefore we can start to have an idea of when the next season will be out on HBO.
As Succession was starting to pick up Emmys on September 20, Variety confirmed that the plan was to start filming later in fall 2020. This followed on from previous comments the series' creator Jesse Armstrong had made to the magazine, in which he said that the crew was, "trying to think about starting shooting in New York before Christmas."
The Emmy-winning writer then added: "Who knows if that'll come about, but that's the plan at the moment."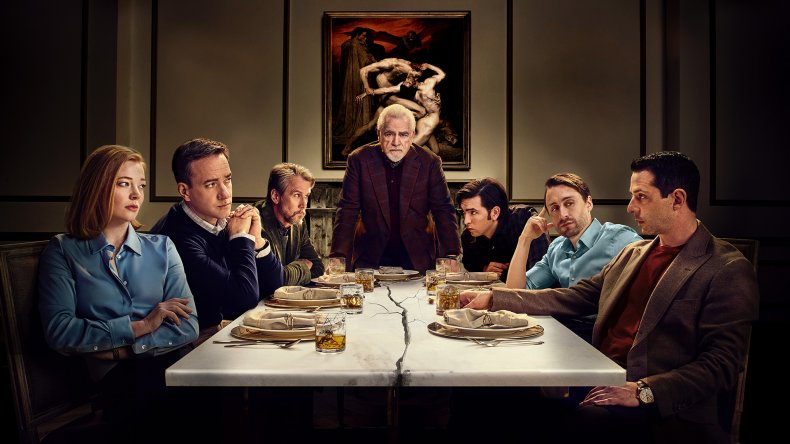 Kendall Roy actor Jeremy Strong also spoke about when Succession Season 3 would start filming after he won his Emmy. The actor said, "I think that we are hoping to start sometime this fall, winter, as soon as things are safe. I know that there's plans in the works, and I'm certainly ready to get back to it."
HBO has not yet announced officially when the show will start shooting. In a statement, a network spokesperson said: "We are looking forward to resuming preproduction when it is safe and healthy for everyone working on our shows to do so. Where possible, our writers are continuing to write remotely."
Per writer Lucy Prebble, the scripts were not quite finished as of August 2020. She told GQ: "We've done quite a bit of it. Obviously, there are implications with the pandemic, although there were no major changes happening to the script...We aren't shooting yet, obviously, but we are working on the show and we are writing it and a lot of it's done."
If the show does manage to start filming again in 2020, viewers might expect a summer 2021 release date for the next season. Season 2 of Succession started filming in January 2019 before being released seven months later in August. Therefore, if the show can start filming by October, the earliest fans may see the show on HBO would likely be May. However, the show may just choose to skip a year and go back to its August premiere date in 2021, or in June, when the first season debuted in June 2018.
Succession Season 3 is coming soon to HBO; Seasons 1 and 2 are streaming now on HBO Max and HBO Now.