Amnesty International Documents Use of Chemical Weapons Against Civilians in Sudan's Darfur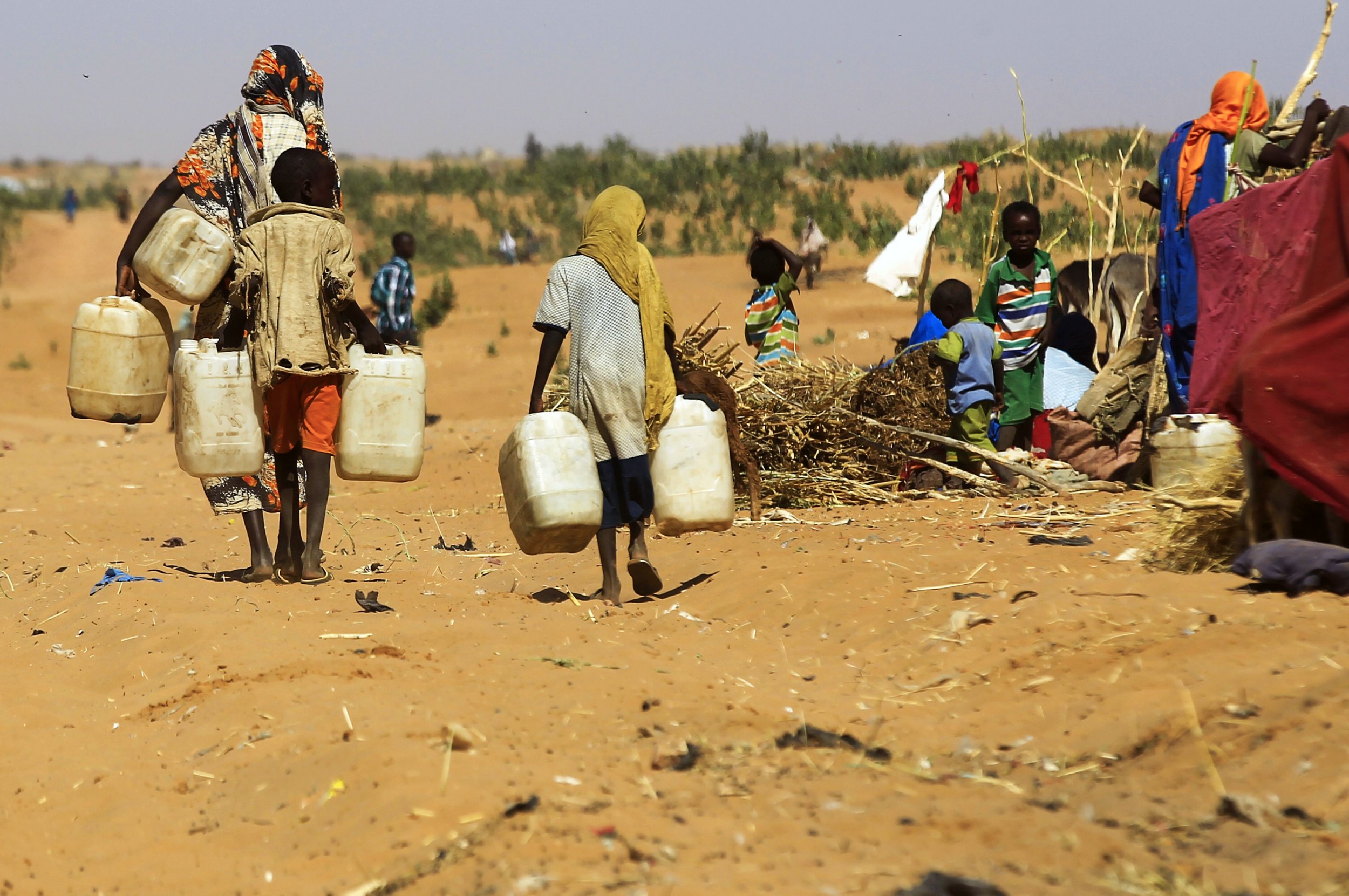 Updated | Amnesty International has documented the use of suspected chemical weapons by government forces against civilians in Darfur, Sudan, with the latest attack taking place on September 9.
The findings, published in a report by the human rights group on Thursday, said Sudanese government forces have conducted more than 30 chemical attacks over the past eight months in the remote Jebel Marra area of Darfur. Very young children were among those injured in the attacks; photos taken by Amnesty show their injuries, which include lesions and blisters.
The alleged attacks are part of an ongoing military offensive launched in Jebel Marra by Sudanese government forces against the Sudan Liberation Army/Abdul Walid (SLA/AW) in January. Sudanese troops have accused the group of attacking civilians and military convoys. In the eight months since the start of the offensive, local human rights groups have provided Amnesty with the names of 367 civilians, including 95 children, who they say were killed in the area by government forces. Human rights violations, including the abduction and rape of women, have also occurred during the attacks, Amnesty said.
"The scale and brutality of these attacks is hard to put into words," Tirana Hassan, Amnesty International's director of crisis research, said in a statement on Thursday. "The images and videos we have seen in the course of our research are truly shocking; in one a young child is screaming with pain before dying; many photos show young children covered in lesions and blisters. Some were unable to breathe and vomiting blood."
Amnesty International conducted more than 200 interviews and determined that between 200 and 250 people have died in the region as a result of exposure to chemical weapons since the start of the year, with "many—or most—being children," the organization said. Symptoms of exposure included bloody vomit, gastrointestinal conditions and severe blistering of the skin. Respiratory problems were also reported and were the most likely cause of death, according to Amnesty.
Those interviewed said chemical weapons agents were dropped from planes and rockets; most survivors recounted smoke from the suspected chemical agents changing color between five and 20 minutes after exploding and said the smoke smelled noxious. Two independent chemical weapons experts said evidence points to the possible use of sulfur mustard, lewisite or nitrogen mustard. Interviews were conducted remotely due to ongoing violence in Jebel Marra that has displaced around a quarter of a million people. Journalists, human rights investigators and humanitarian workers are routinely denied access to the area, according to Amnesty.
"Scorched earth, mass rapes, killings and bombs—these are the same war crimes being committed in Darfur as in 2004 when the world first woke up to what was happening," said Hassan. "This region has been stuck in a catastrophic cycle of violence for more than 13 years, nothing has changed except that the world has stopped watching."
The Sudanese Mission to the United Nations challenged Amnesty's report and called it "utterly unfounded" and "baseless and fabricated" in a statement to Newsweek.
"Sudan is party to the International Convention on Prohibition of Production, Stockpiling and Use of Chemical Weapons since 1998," the Mission said. "Sudan is by no means in possession of any type of chemical weapons. Sudan's industrial facilities, military and civil, are all open to the verification of the OPCW [Organization for the Prohibition of Chemical Weapons] at all times."
This article has been updated to include comments from the Sudanese Mission to the United Nations.