Sudan Prepares for Protests Against Military Takeover, U.S. Says Moment Will Be a 'Test'
On Saturday, Sudan is expected to see mass demonstrations against the October 25 military takeover that saw the ousting of Prime Minister Abdalla Hamdok. A senior U.S. State Department official told Reuters on Friday that this moment will stand as a "test" of the military's intentions moving forward.
The U.S. official urged the military to refrain from violence when handling the protesters. Reuters reported that Washington was "relieved" to see the military has allowed Hamdok to return to the country, yet concerns remain as the prime minister finds himself unable to work and confined to house arrest.
On September 21, Sudan had experienced a previous coup attempt as divisions within the country between pro-military and pro-civilian rule continued to heighten as the two factions struggled to work through their power-sharing agreement.
In 2019, the country came up with this agreement after mass protests against military rule erupted following the toppling of Prime Minister Omar al-Bashir, who ruled the country for 30 years. Al-Bashir oversaw a regime that was accused of war crimes. His overthrow came at the hands of the Sudanese Armed Forces, which are now led by General Abdel Fattah al-Burhan who, since Hamdok's arrest, serves as the country's de facto head of state.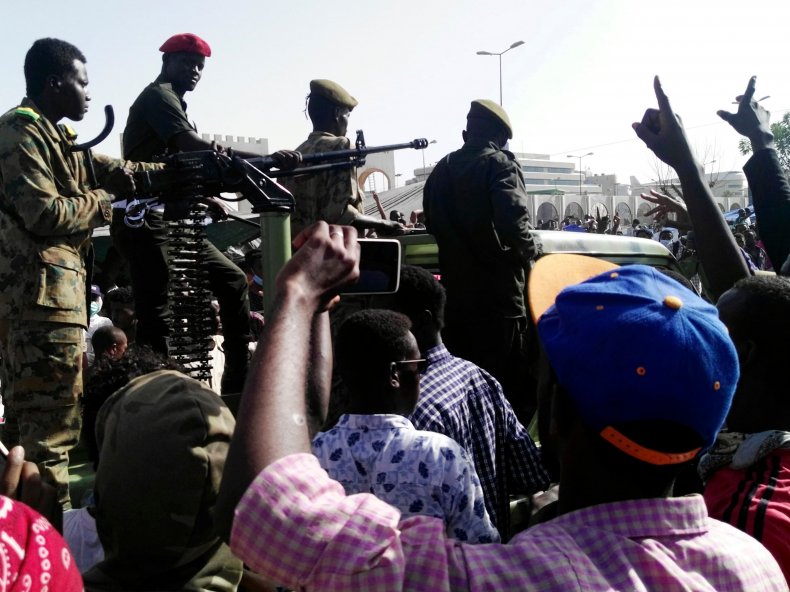 The year 2023 was supposed be when Sudan would hold elections to transition the war-torn country to a democratic government under civilian rule. Al-Burhan has promised to ensure that, and he has said, despite the coup, he remains committed to a democratic transition. In an appearance on Al Jazeera, Burhan said that Hamdok was free to form a government.
"Until this night, we were sending him people and telling [Hamdok to]…complete the path with us," Burhan said in the speech that was broadcast on Al Jazeera TV. "We told him that we cleaned the stage for you.… He is free to form the government. We will not intervene in the government formation."
Hamdok did not immediately respond, Reuters reports.
Following the October 25 coup, Western countries cut off hundreds of millions of dollars in aid. The United Nations Office for the Coordination of Humanitarian Affairs (OCHA) reports that 13.4 people in the country need humanitarian aid, following flash flooding and economic turmoil. OCHA says that the country needs $1.9 billion and so far has received over $576 million. The U.S. committed $392 million to this fund while the European Commission contributed over $50 million.
"While significant efforts have been invested in achieving peace, the underlying conditions driving poverty and insecurity persist in communities across the southern regions," the office writes. "In the wake of the reforms taking place and the uncertainties of the transitional period, new conflicts are emerging in an environment where resources and opportunities are already scarce.