Sudan, State Sponsor of Terror But Off Trump's Travel Ban, Now Wants U.S. Sanctions Lifted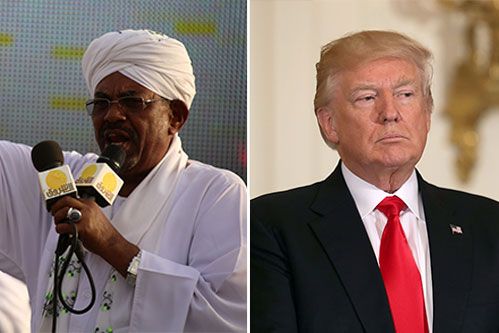 When President Donald Trump restated his proposed travel ban on citizens of certain countries to the United States on Sunday, Sudan had quietly slipped off the list.
Trump hasn't been clear on what the North African country did right between January—when the original travel ban was articulated—and now. (Trump was asked why Sudan had been removed but failed to provide any detail, merely saying, "We can add countries very easily, and we can take countries away.")
But Sudan's President Omar al-Bashir—perhaps aware of Trump's propensity for changeable pronouncements, and keen to capitalize on momentum—wants more. Speaking at an African security and intelligence conference in Sudan's capital, Khartoum, on Thursday, Bashir criticized the "unjust" sanctions imposed by Washington on Sudan two decades ago.
"The unjust sanctions imposed on our country since 1997 have primarily weakened the state and its institutions, and caused hardship to our people immensely," said Bashir, according to AFP.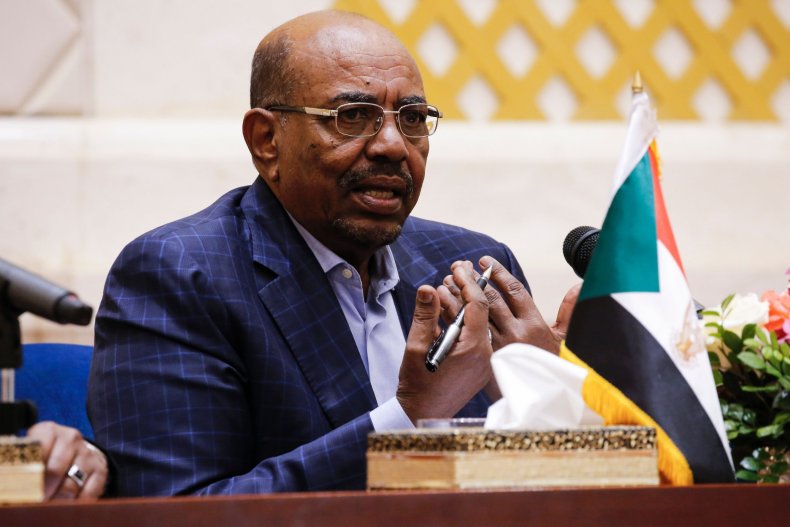 President Bill Clinton imposed extensive trade and economic sanctions on Sudan in 1997, citing the country's "continued support for international terrorism," efforts to destabilize neighboring countries and human rights violations. The sanctions were expanded by President George W. Bush in 2006 to seize assets and block transactions with Sudanese government officials due to the conflict in Darfur, an ethnically charged war that has seen around 300,000 people killed.
Before leaving office in January, President Barack Obama eased sanctions on Sudan in what was widely seen as a possible precursor toward normalization of ties between the two states. But in July, President Trump extended the deadline on reviewing sanctions to October 12.
Read more: Trump's travel ban now includes a vital counterterrorism ally in Africa
Bashir's comments on Thursday seemed timely, given that upcoming review. The Sudanese president—who is subject to an International Criminal Court arrest warrant for alleged genocide, war crimes and crimes against humanity in relation to the Darfur conflict—emphasized that his country had made "concentrated efforts" to achieve national security and to counter extremism.
But should Trump decide to lift the sanctions on Sudan, it would create the anomalous situation of the country being considered a state sponsor of terrorism and yet not under sanctions.
Washington designated Khartoum as a state sponsor of terrorism in 1993, after Bashir provided safe haven to several militant leaders, including Al-Qaeda founder Osama bin Laden. Sudan remains just one of three states—along with Iran and Syria—under the designation, which carries unilateral sanctions; several other countries, including Cuba and North Korea, had the designation removed.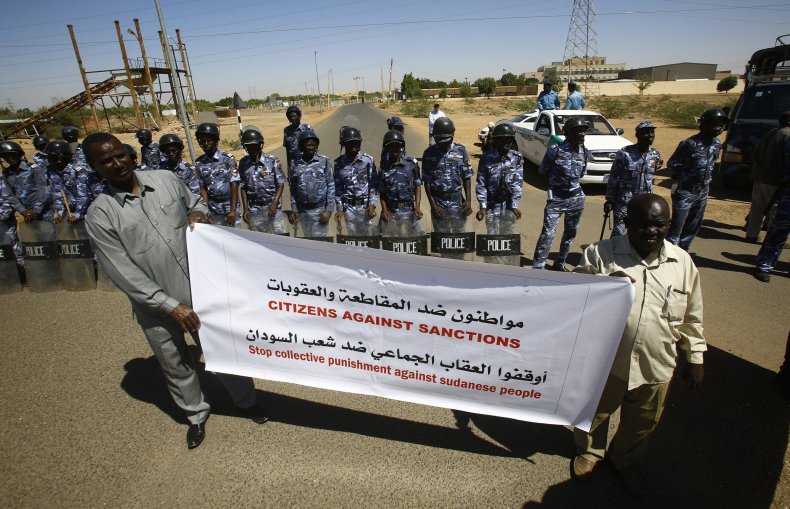 Some experts expect that designation to change. "Today there is no good reason why Sudan should not be removed from the U.S. state sponsor of terrorism list, with some very clear political caveats," former U.S. special envoy to Sudan Alberto Fernandez told The Cipher Brief in May.
Bashir praised President Trump after his election victory, saying it would be "much easier" to deal with the "straightforward" former businessman than past U.S. administrations. Should Trump decide to lift sanctions on Sudan in less than two weeks' time, it is likely that the Sudanese leader will have even more flattering words for his American counterpart.