For Sudanese Refugees Released From a Libyan Kidnap Gang, a New Torture Awaits at Home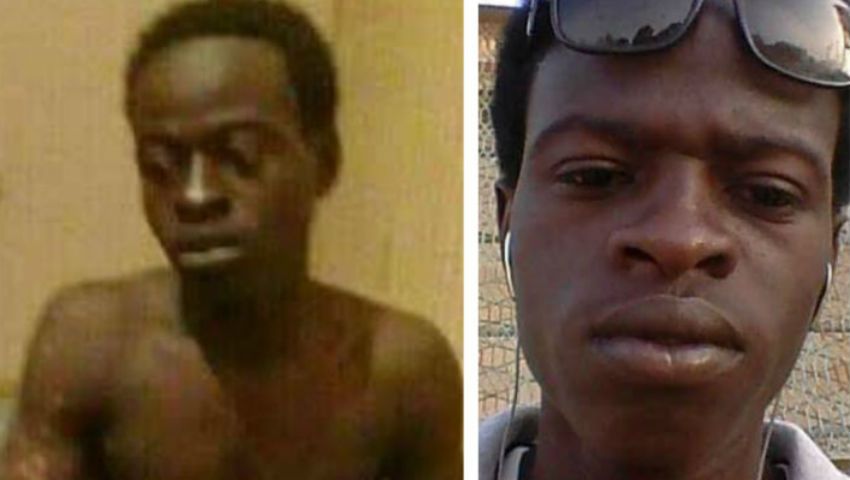 A man lies on his stomach on a patterned floor, writhing. Over him stands a masked figure, pointing a gun at his victim's head as another dangles a rod over his body. He shrieks and wails as an orange molten liquid is dripped onto his back.
El Sadiq Abaker Ahmed, 22, tries to protect himself with a curled arm, but in his desperation only manages to put another body part in harm's way. Above, one of his captors shouts, in Arabic, "Us kut!" meaning "Shut up!"
On Saturday, the men who kidnapped Ahmed and his cousin 20-year-old Taha Hussein sent this harrowing footage to his brother Osman, 30, in Sudan, demanding money for their release. Ahmed's cousin, Ismail Adam, tells Newsweek that the family was given just five days to come up with the cash—$17,195 for each man—or the pair would be killed.
Ahmed and Hussein were held with six other Sudanese men, who are seen in another video that was uploaded to Facebook this month, being beaten with a wooden stick and with open wounds on their backs. A man with a Libyan accent is heard shouting, "Send the money!" repeatedly in Arabic, as one victim begs his family to comply. "Show me your faces, dogs," says one of the kidnappers.
It is the latest in a string of reports of torture endured by refugees and migrants who pass through Libya on their dangerous journey north to Europe.
Ravaged by war since the fall of Colonel Muammar el-Qaddafi in 2011, Libya has descended into lawlessness and violence. For the criminal gangs and militias that hold sway in the country, migrants have become a lucrative industry—two months ago footage emerged of a slave auction in Tripoli, while harrowing stories of kidnap, abuse and murder surface on an almost weekly basis.
As the videos of Ahmed, Hussein and the other Sudanese men circulated online, publicity surrounding the story gained pace. Facebook put a graphic warning on the video of Ahmed, but a representative told Newsweek it would not remove it, in order to allow users to share the horrors of what is happening inside countries such as Libya.
The method appeared to work. The stories sparked uproar on Libyan social media as well as in Sudan, and amid demands for their release Libya's Special Deterrence Force (Rada), a militia linked to the Libyan Interior Ministry that operates out of Tripoli, said they had successfully freed the men.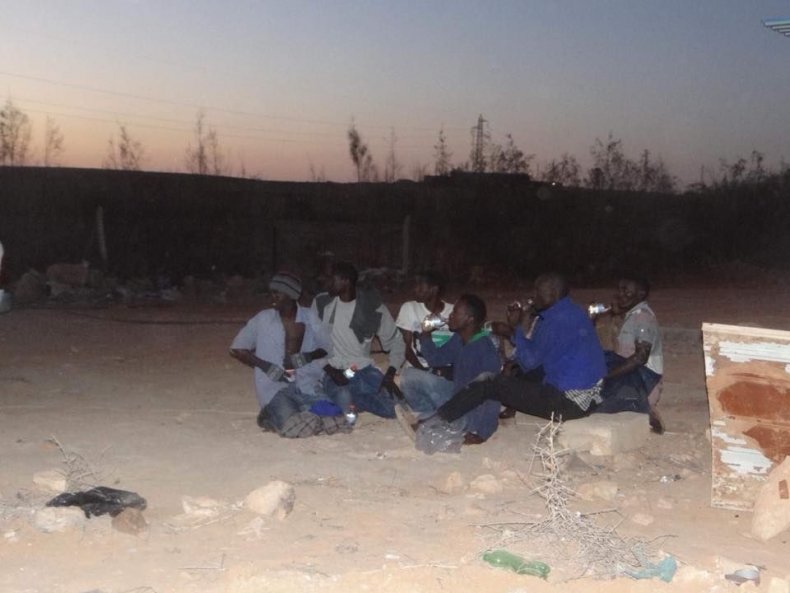 On Wednesday, they published on Facebook pictures of eight Sudanese hostages released from a kidnapping gang in the central Libyan city of Sirte, which the Islamic State militant group (ISIS) controlled for more than a year from June 2015. Five members of the gang were arrested, according to Rada.
Ahmed, Hussein and the other men are now recovering in a Sirte hospital, according to their cousin, Ismail Adam, who spoke to Newsweek by phone from Cairo. But, after being brutalized by the men who hoped to extort their families, they now face a different kind of torture—the prospect of deportation to Sudan.
Ahmed and Hussein left their home for Libya with dreams of a better life, if they could make it to Europe. Their hometown, Kutum, in Sudan's North Darfur region, was poverty stricken and violent, in the face of repression by the government in Khartoum that has raged for more than a decade.
"Sudan is so bad economically. The government do not like freedom," says Adam.
The vast desert region of North Darfur has been blighted by war, looting and violence, as well as shortages of water and medicines. Sudanese government troops allied to President Omar al-Bashir—who has been indicted by the International Criminal Court (ICC) for genocide and war crimes—have been accused as recently as September 2016 of using chemical weapons against rebels in the Darfur region, forcing residents to flee.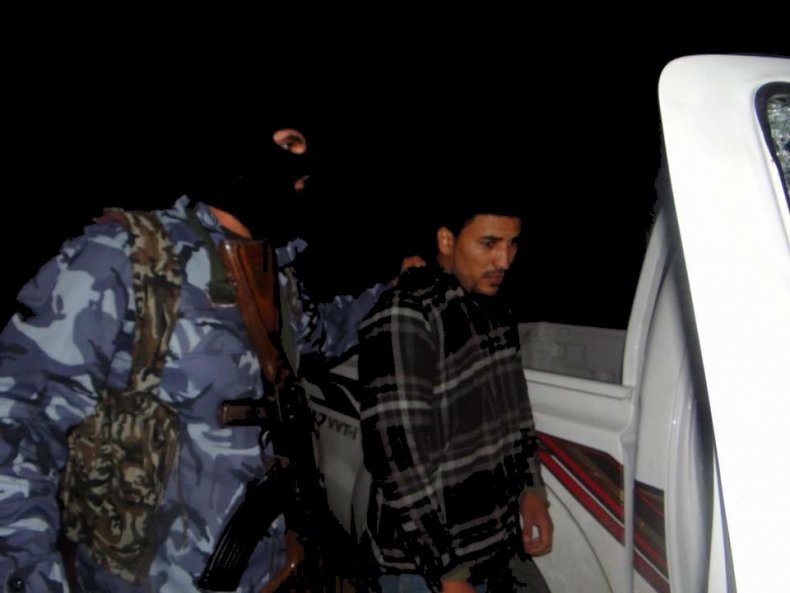 Growing up in Al Kassab refugee camp in Kutum, Ahmed was blessed with a talent for math and a love of sport, particularly soccer, Adam says. But by June 2017, life at the camp had become too much for him and his cousin. Both fled for Libya a week apart, meeting up after they crossed into the country.
Ahmed's journey took him from the camp to Kutum, then in a Land Rover to Al-Fashir, the capital of the country's North Darfur region. He then crossed the western Sudanese border with Libya to the oasis town of Kufra.
From there, he headed north to the eastern town of Ajdabiya, Libya, located 90 miles south of Benghazi, according to Adam. Ahmed and Hussein, once together, attempted to travel from Ajdabiya to the Libyan capital, Tripoli, a key loading bay for refugees traveling across the Mediterranean.
But they fell into the hands of kidnappers in the western town of Bani Walid, where their one-week ordeal would begin.
When the news of the torture video broke, Khartoum summoned Ali Miftah Almahrooqi, Libya's chargé d'affaires in the Sudanese capital, to call on the country to do more to protect Sudanese citizens. When news came of the men's release, the Sudanese government demanded their extradition from Libya.
Worse for the family, security services turned up at the door of Osman's house in Khartoum to threaten the family, Adam says. The government is accusing the men of being aligned with rebel separatist groups who accuse the government in Khartoum of ethnic cleansing Darfur's non-Arab population.
"These victims may be at risk if they are deported to Sudan, especially if the government considers them members of the insurgency," says Adam. "They are innocent."
Adam says the Libyan authorities have informed the International Committee of the Red Cross that it plans to deport the men from Benghazi to Khartoum because of their alleged links to the Sudanese armed movements. The Libyan government did not respond to a request for comment.
The rights group said it would not comment on individual cases but denied that it was involved in any deportations of refugees from Libya. The group said it had been providing "medical care to a group of migrants following their rescue in Sirte."
The ICRC did not respond to a request for comment. Newsweek 's attempts to acquire comment from the Sudanese government, the Libyan government and the African Union (AU) about the incident and their case were either declined, ignored or deflected.
African media reports said the AU had opened an investigation into the torture of the men. The office of the Libyan ambassador to Britain pointed Newsweek to a November 2017 statement that said authorities were investigating reports of slavery, human trafficking and torture in the country.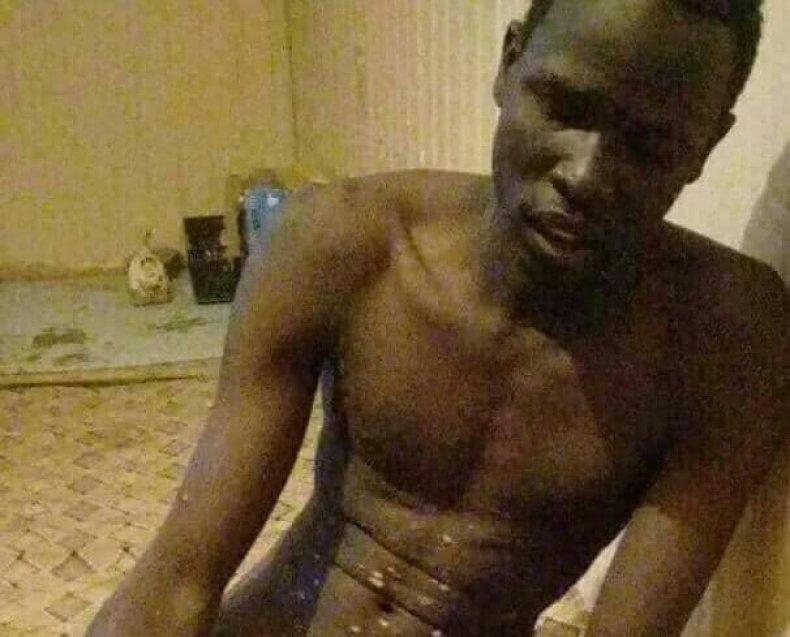 As many as one million refugees are currently in Libya after entering through its unguarded borders, according to the International Organization for Migration. Thousands of refugees have died at sea in recent years attempting the arduous journey across the Mediterranean to Italy, a route mired with danger and made worse by traffickers hoping to make a quick buck.
The alleged abuses against sub-Saharan African men and women in Libya have had ramifications outside of both the country and the continent, with hundreds of young African men protesting in central Paris after a CNN investigation uncovered the brazenness of the slave trade in the North African country. "Free our brothers!" they shouted outside the Libyan embassy after footage emerged of refugee auctions in Tripoli.
As the number of ramshackle smuggling boats available runs low after years of intercepted journeys, drownings and abandonments, traffickers are now turning to an inland trade of ransoms, slavery and prostitution, placing those hundreds of thousands of refugees at grave risk. Where sea journeys began at Libyan ports such as Zuwara and Tripoli, many refugees now live in cramped detention centers or workhouses.
But while Sudanese nationals face the threat of ruthless gangs in lawless Libya, in North Darfur they encounter the Sudanese government, where its forces have been accused of state-sponsored abductions, rapes and killings, according to Amnesty International. Sudan's feared National Intelligence and Security Service, known as the NISS, detains those who oppose the government, including students, and has been accused of torture.
"We must immediately move to make it clear to the Red Cross not to hand over the youth to the ruling gang in Sudan," says Adam.
"If they are handed over to the genocidal regime in Khartoum, they will be liquidated."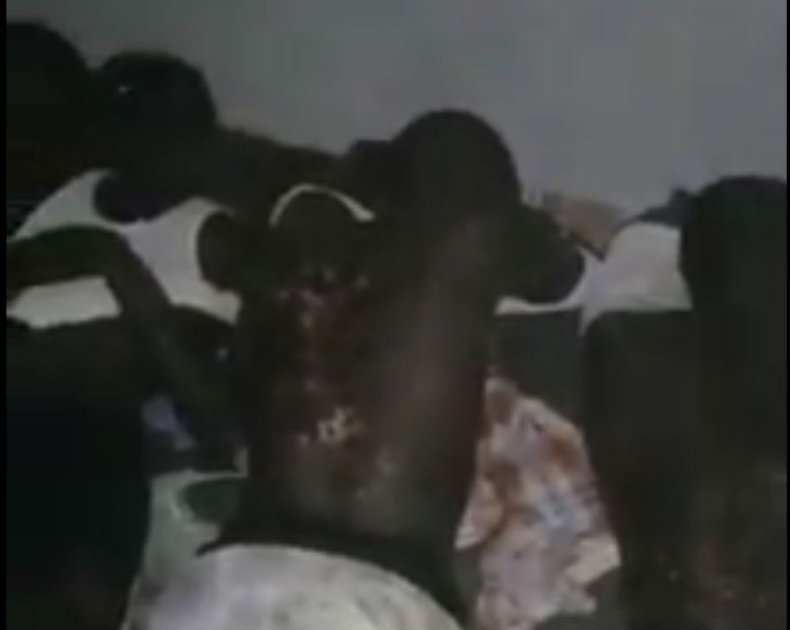 The men do not appear to have the support of the Libyan government, which has limited authority in the country amid several rival parliaments, and appears to be acquiescing to a regional partner that neighbors the country. But the Libyan people are on the side of Ahmed, Hussein and the six other Sudanese men who could be airlifted into the clutches of the Sudanese government that had previously persecuted them.
Much of the Libyan social media posts condemned the kidnap gang. One Libyan user wrote on Facebook, "The devil is better than them." Another summed up the evidence of torture in simpler fashion, with two words: "Rabid dogs."
Many showed support for the Sudanese men, expressing regret that they had been treated this way in their country. "We offer our apologies for the fact that they have been tortured, they should be compensated," wrote one user. Others expressed despair and sought clemency for their people: "Please forgive us," one commented.
While the support of Libyans offers a glimmer of hope that the men may not be extradited back to Sudan, Libya remains a fractured, failed state where criminals proliferate and where the men's safety cannot be guaranteed even after their release. "It's all the same," says Adam, concerned that his cousins will remain in this Sudanese-Libyan limbo. For their cousins, the only way they will be saved if they are accepted by a third country or, even better, by the European Union.
What the men now need is what Adam says they have always been deprived of: "A country that respects human rights, a country where they can realize their aspirations and live in dignity."