Sudan Uprising: Will Country See Civil War as Protests Continue and Government Forces Beat Demonstrators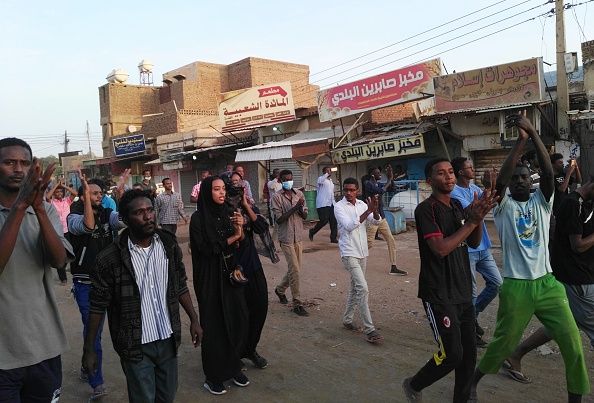 Protests in Sudan sparked concern as some spectators began to wonder if the country will soon descend back into violence.
Sudanese President Omar al-Bashir is seeking to amend the country's constitution so that he can extend his 30-year rule for an additional term. Meanwhile, protests that began over economic issues, including rising food prices and inflation hovering at around 70 percent, have quickly turned violent as the government cracked down on the protesters. Dozens have been killed and hundreds injured in the clashes, according to rights groups.
If the protests continue with calls for regime change, many believe that the country will descend into violence. Videos of the protests viewed by Newsweek show men and women marching in the streets carrying banners. Several men appear in the videos beaten and bleeding. Sudan's Doctor's Syndicate, the country's trade union for doctors, issued an emergency call noting that security forces are carrying out raids on hospitals and detaining doctors who treat injured protesters. The doctors also noted that there has been a shortage in lifesaving medicine like insulin.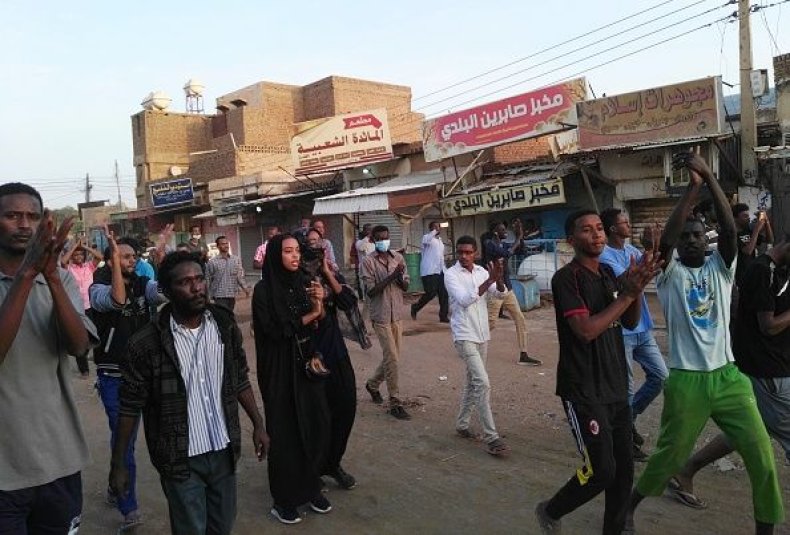 "There has been a blatant policy of systematically destroying the once free national health services and transforming it into a profitable sector," the statement read. "The out of pocket health expenditure exceeds 64 percent while the government allocated less than 2 percent of its annual general budget for the public health sector."
Some protesters have been sharing instructions on how to stop the bleeding if you are beaten or shot by a member of the security forces.
Currently, the government controls the army and the security forces. But there's a real risk of civil war if any of the armed security forces defect to the side of the protesters, experts note. Bashir is already wanted in the International Criminal Court in the Hague for committing genocide in South Sudan, which split from Sudan in 2011.
"Other presidents have committed genocide over the last century, but Bashir has the distinction of conducting three different genocides by my count: in South Sudan, in the Nuba Mountains and in Darfur. He is not just a serial killer; he is a serial genocidaire," journalist Nicholas Kristof wrote in an op-ed for The New York Times.
"For almost a month, ordinary Sudanese have poured out of their homes and offices around the country to join this "Sudan uprising." Perhaps 40 or more have been killed by security forces and hundreds more detained and often beaten. The police reportedly have dragged injured protesters from hospital beds, with lawyers, doctors and journalists particularly targeted," Kristof continued.
In 2013, similar protests left an estimated 200 people dead. In that case, the protests ended quickly and Bashir, the head of the Islamic Movement Party, continued in power.