Sudanese Migrant Who Walked the Channel Tunnel Appears in UK Court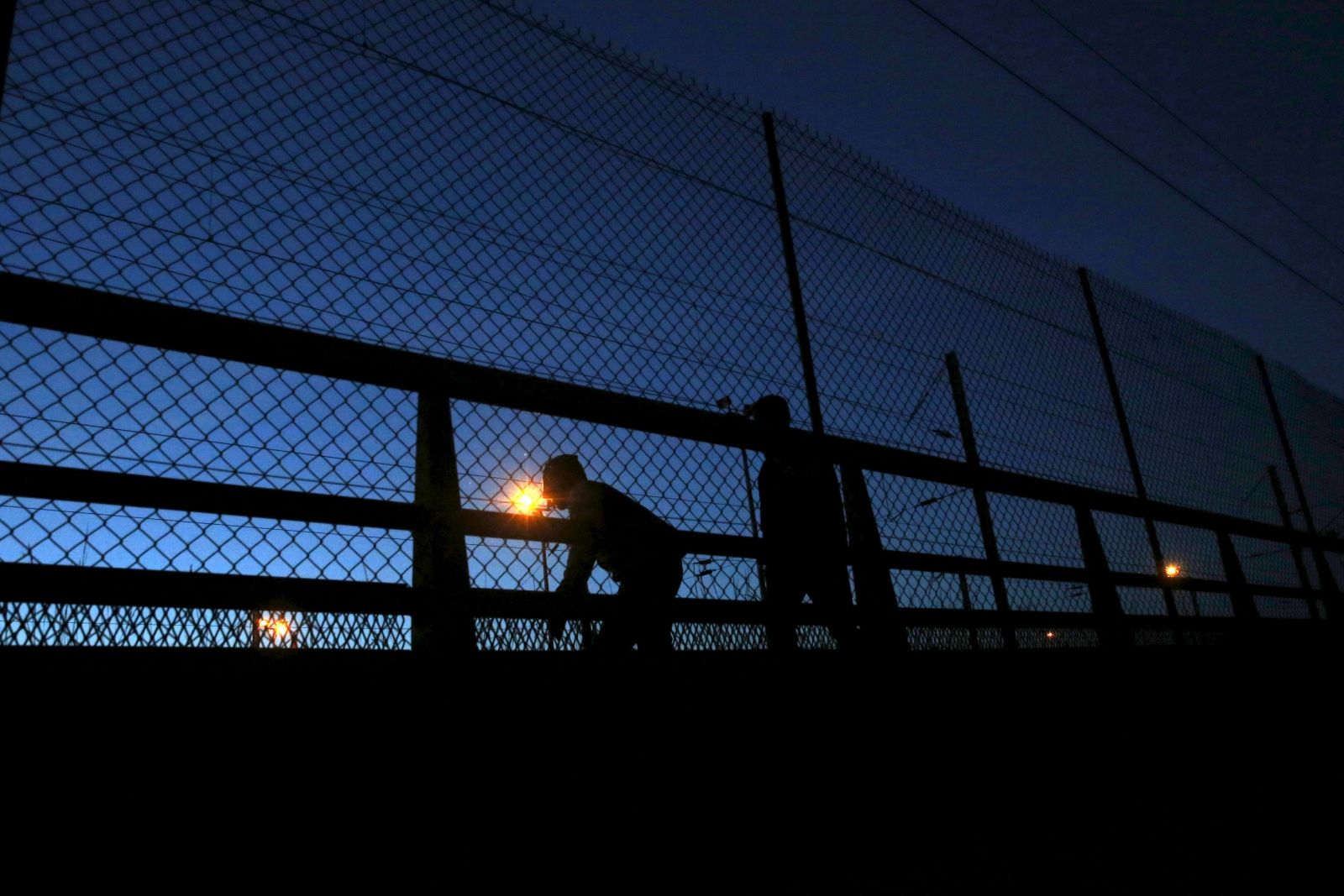 A Sudanese man who allegedly walked almost the entire 50km (31 miles) length of the Channel Tunnel from the French port town of Calais in a bid to reach the UK, appeared at a court in Canterbury, England today.
Abdul Rahman Haroun, 40, made international headlines at the beginning of August after he climbed four fences and walked the 50km in almost total darkness in an effort to reach Britain. He was the first migrant to attempt the hazardous journey, according to Eurotunnel.
It is unclear how Haroun was able to evade around 400 security cameras and security patrols to make the journey, while dodging trains travelling speeds of up to 160kph (99mph). He was found close to the British entrance to the tunnel near Folkestone in southeast England after walking for around 10 hours, Reuters reported at the time.
Haroun is charged with "obstructing an engine or a carriage using a railway" under the Malicious Damage Act 1861, according to Reuters. He appeared at Canterbury crown court in Kent via a video link from Elmley Prison in Kent where he is being held in custody, and denied the offence with the help of an Arabic interpreter.
The conditions in which the approximately 3,000 migrants camped at Calais live, have been fiercely condemned by human rights groups, and have become a source of major controversy for the UK and French governments over the summer. Ten migrants have been killed near Calais since June, either in or around the tunnel area or on the motorways leading to Calais, according to Eurotunnel, and attempts by migrants to storm the tunnel have resulted in major motor traffic disruption.
Last week, the British government announced that British and French police would work with border authorities at a newly announced "command and control center" in Calais in a bid to target people-smuggling gangs and prevent asylum seekers and migrants from attempting the journey across the channel.
"It is illegal and very dangerous to attempt to enter the tunnel, and a person can be seriously injured or killed," Romain Dufour, a spokesman for Eurotunnel, told the New York Times at the time of the incident. "Mr. Haroun could now face prison, and he will likely not be able to get asylum. He has lost everything." The maximum penalty for the charge that Haroun faces is two years in prison. It is not clear whether Haroun's prosecution would make him ineligible to apply for asylum in Britain.
The decision to prosecute Haroun has been criticised by some migrants' rights groups and lawyers. "The prosecution of Mr Abdul Rahman Haroun for an obscure 19th century railways offence is inappropriate and wrong," Colin Yeo, a prominent immigration and asylum barrister, wrote on his blog.
Yeo writes that 79 percent of Sudanese asylum seekers are recognised in the UK as refugees according to the latest UK government statistics. "Like all refugees, he should be immune from prosecution for irregular means of entry to a country of sanctuary," he continues. "At the very least his over hasty and over zealous prosecution should be put on hold while his asylum claim is determined."
Haroun's lawyer told the court that Haroun's actions did not constitute obstruction, and that he had been within his rights as a refugee to enter the country by irregular means under the terms of Article 31 of the United Nations Convention on the status of refugees.
Haroun was remanded in custody at the end of the hearing. If the case goes to trial, it will begin in January.