Sudanese Refugee Who Walked Channel Tunnel Gets U.K. Asylum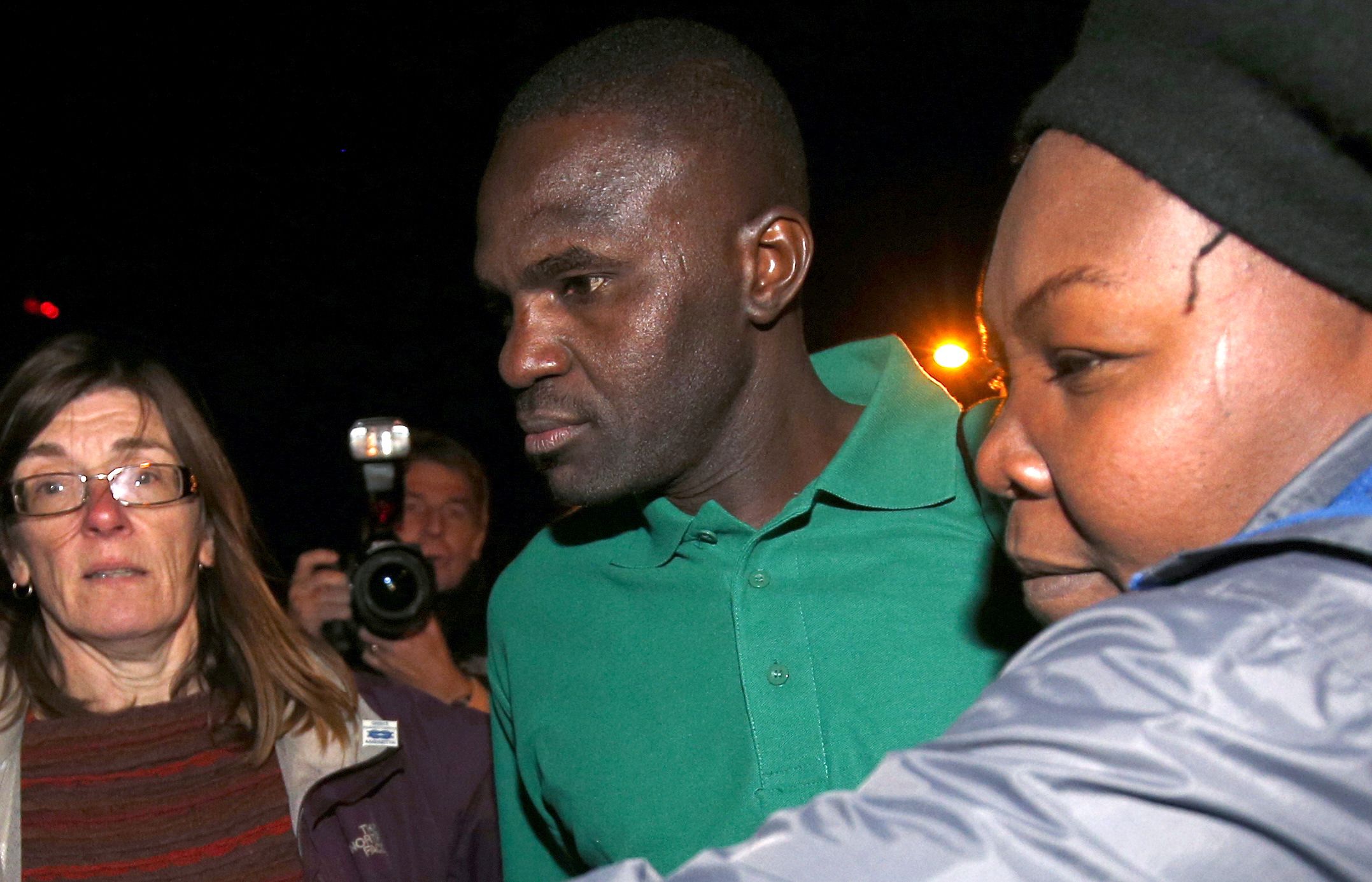 A 40-year-old Sudanese refugee, who walked 31 miles along the Channel Tunnel from France to England in August 2015 before being arrested, has been granted asylum in the U.K. Authorities detained Abdul Haroun at the U.K. end of his perilous walk on August 4. His journey, which lasted 12 hours, while he edged along the tunnel in darkness with trains speeding past at 100 miles per hour, was seen as one of the most extreme of all the attempted crossings that refugees made last year to enter the U.K.
Half a mile into the journey, he was apprehended and charged with an obscure law from the 19th century for obstructing a railway, and subsequently received a two-year prison sentence, Reuters reports. The tunnel operator, Eurotunnel, asked for "the full force of the law" to be used against him. It added that offering Haroun asylum might encourage others to attempt the crossing, putting their lives and that of others at risk. So far, 13 refugees have died trying to walk through the tunnel.
Haroun was due to stand trial in January but at a hearing on Monday, in the southeastern county of Kent, the prosecutor said that the Sudanese national had received asylum on December 24. But this is not necessarily the end of Haroun's story. The prosecution has until January 18 to decide whether, in light of the asylum news, it wants to continue trying his case.
Currently released on bail, following five months spent in detention. He will need to report to his local police station every week, the U.K. Times reports (subscription). Kate Adams, of the organization Kent Refugee Help, which has housed Haroun, said she was "delighted" at the news and that the organization is "hoping the case will be thrown out."
Few details have emerged about Haroun's past. His first language is believed to be Zaghawa, which could indicate that he comes from Darfur—a region in western Sudan that has been torn apart by an ongoing, and brutal, civil war. In 2014, 1,615 people from Sudan claimed asylum in the U.K. and of that number, 882 requests were granted.