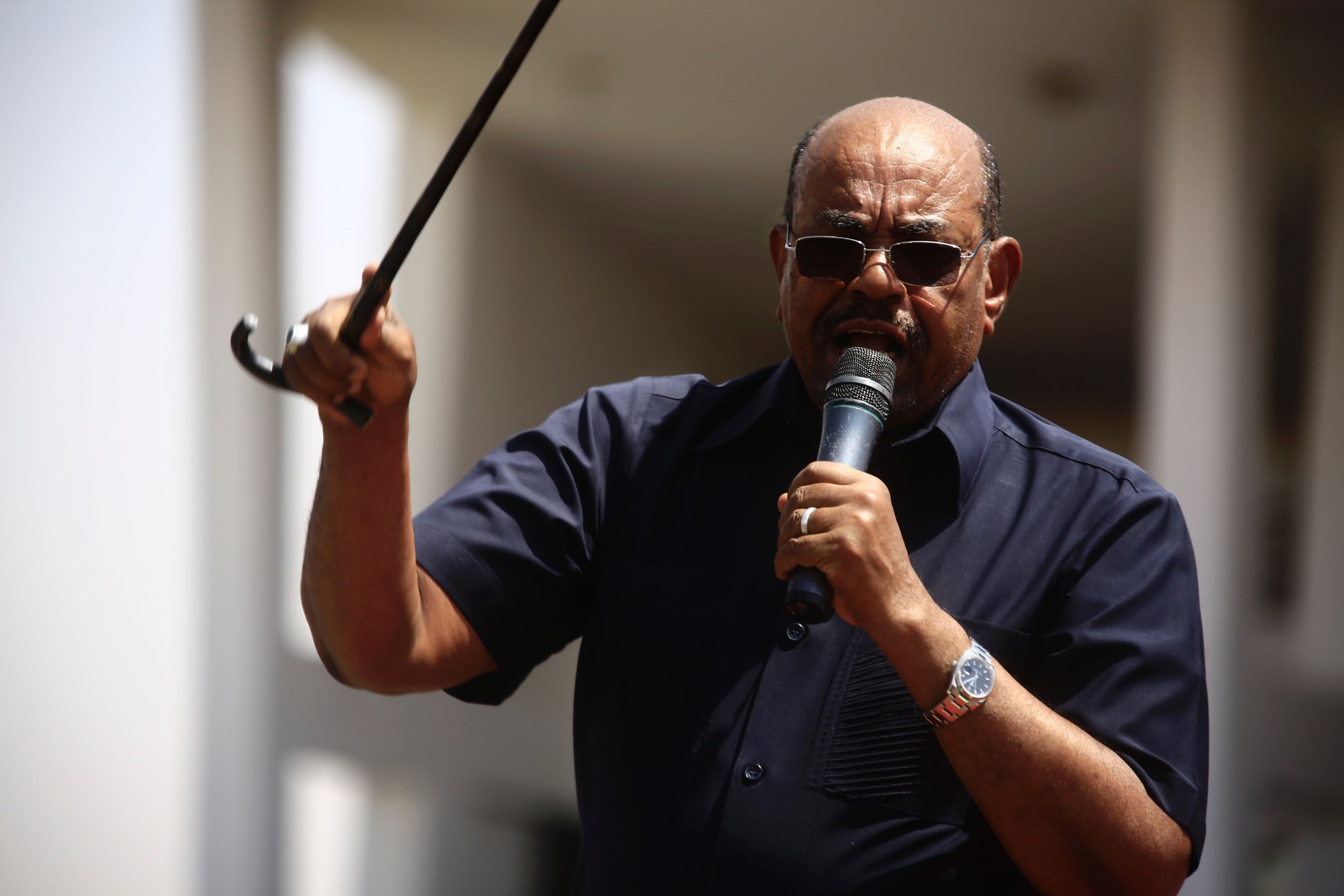 Sudanese President Omar al-Bashir has said that it will be "much easier" to deal with the "straightforward" Donald Trump compared to previous American administrations.
Bashir, who has led the northeast African country since 1989, said that the U.S. president-elect's business experience meant that he "considers the interests of those who deal with him," in an interview with Emirati newspaper al-Khaleej on Tuesday.
Trump focused on the "interests of the American citizen" rather than speaking in abstract terms about "human rights, democracy and transparency," Bashir said, according to an AP report on the interview.
The Republican billionaire's controversial election campaign was marked by anti-immigrant and anti-Islamic sentiment. Trump proposed a temporary ban on Muslims entering the U.S. following the San Bernardino killings of December 2015, but he has since toned down his rhetoric. Sudan is a mostly Muslim country, with a small Christian minority.
Bashir is a controversial figure in the West. The International Criminal Court issued a warrant for his arrest in 2009 over alleged crimes against humanity, war crimes and genocide relating to the civil conflict in Sudan's Darfur region. The United Nations estimates that at least 300,000 people have been killed and 2.6 million fled their homes in the 13-year conflict in Darfur.
Trump's election victory has prompted a range of reactions from African leaders. Liberian President Ellen Johnson Sirleaf, who became the first elected female head of state in 2005, said she was "extremely saddened" that the American people had passed up the opportunity to "join smaller democracies in ending the marginalization of women." Several other heads of state—including Burundi's President Pierre Nkurunziza and long-time Ugandan leader Yoweri Museveni —extended warm congratulations to Trump on his victory.
Opposition activists and citizens have been protesting in Sudan since Sunday at cuts in fuel subsidies and hikes in the cost of food, medicine and electricity. The streets of the capital Khartoum have been left deserted and the government has cracked down on independent newspapers reporting on the strike. In the same interview, Bashir described the civil disobedience campaign as a "complete failure."