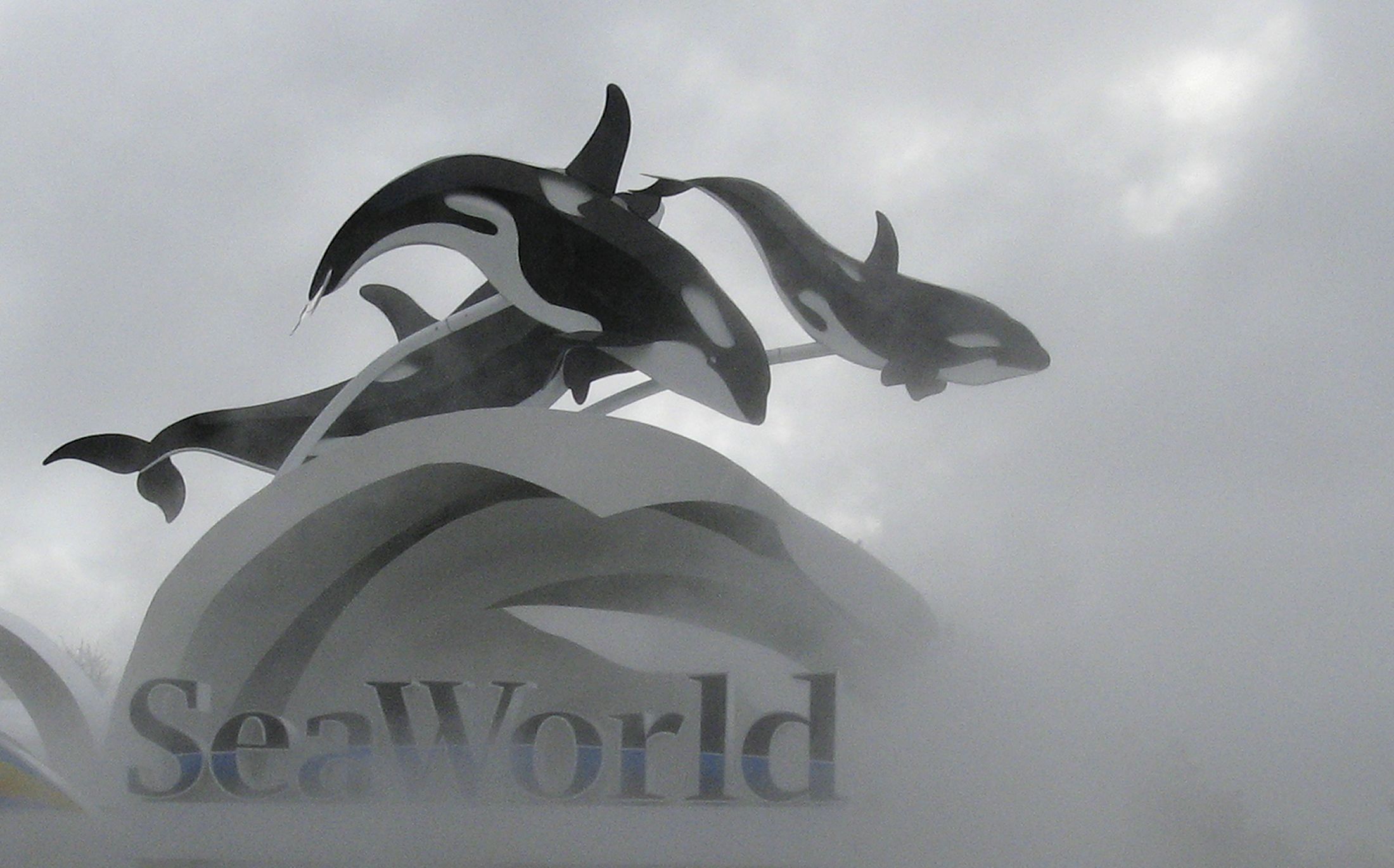 Lagos, an 8-year-old dolphin, died at SeaWorld Orlando this week. His death, which according to a spokeswoman appears to have been caused by pneumonia, was unexpected because of his youth. The results of a necropsy will be available in about two months. The dolphin, who was born at the Orlando, Florida, location in 2007, spent his whole life at SeaWorld,
"Lagos exhibited no signs of injury or illness, and was eating normally up until yesterday. Late yesterday, Lagos showed reluctance to eat and died suddenly this morning," SeaWorld said in a statement. "The team that cared for Lagos mourns this loss, and we appreciate your support during this difficult time."
Earlier this year, another dolphin died suddenly at the same location, a 22-year-old. As a result of these two deaths, the U.S. Department of Agriculture's Animal and Plant Health Inspection Service has launched an investigation, the Orlando Sentinel reported. The investigation will determine if the Animal Welfare Act was violated. There are 88 dolphins at this location.
SeaWorld has been under fire since the documentary Blackfish depicted controversial animal practices, which included separating mother whales and their babies. SeaWorld has fought back against these claims, stating that it has not done this in many years.
While other theme parks in Florida saw growth last year, SeaWorld Orlando had 8 percent fewer guests than in 2013. It was the only Florida theme park to receive fewer visitors—the average increase for other parks was 2.2 percent.