Sugarless Chewing Gum Could Prevent Early Births, Study Finds
A new study found that sugarless chewing could lower rates of premature births.
Sugarless gum that contains xylitol was found to have lowered rates of premature birth in the African country of Malawi, where women have high rates of gum disease, which has been tied to premature births because of the inflammation it causes, according to researcher Dr. Kjersti Aagard, an OB-GYN at Houston's Baylor College of Medicine, The Associated Press reported. Malawi also has one of the world's highest rates of preterm birth, according to a news release from the Society for Maternal-Fetal Medicine sent to Newsweek.
It is estimated that 15 million babies are born prematurely every year, according to the World Health Organization. Being born prematurely is the leading cause of death for children younger than 5.
The Malawi study enrolled over 10,000 women over six years, the news release said. Some joined during the first half of their pregnancy while others came in before becoming pregnant. The study used eight health centers that promoted oral health care and preterm birth prevention and care. Half of the centers provided the xylitol chewing gum to study participants.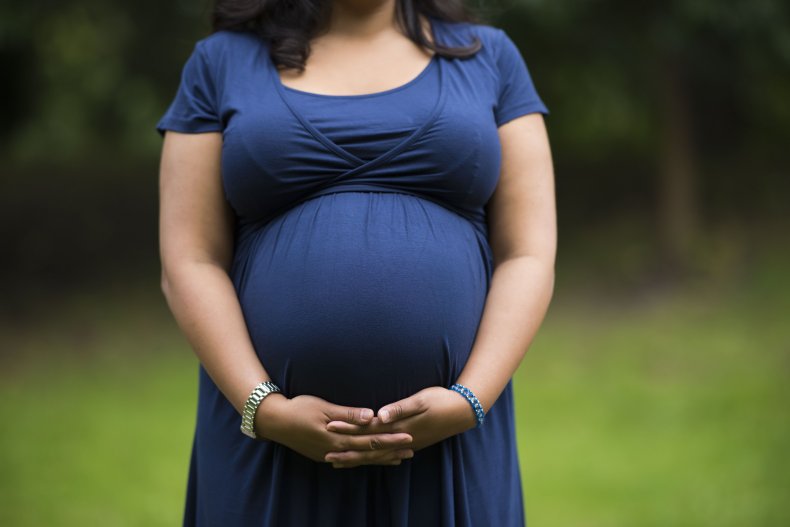 Xylitol is a naturally occurring sugar alcohol, the Ontario Dental Hygienists' Association reported. It is often used as a sweetener. It has been shown to reduce tooth decay and gum disease, as well as reverse tooth decay over time.
Of those who chewed gum containing xylitol every day during pregnancy, around 13 percent had preterm births and about 9 percent had babies with low birth weights, the data in the study abstract sent to Newsweek shows. Among those who didn't chew the gum, about 17 percent had preterm births and around 13 percent had babies with low birth weights, according to the researchers.
"Using xylitol chewing gum as intervention prior to 20 weeks of pregnancy reduced preterm births, and specifically late preterm births between 34 to 27," Aagard, the lead author of the study, said in the news release.
Experts say late preterm infants are at risk for things like respiratory problems, feeding difficulties, developmental issues, the AP reported.
"What's unique about our study is that we used a readily available, inexpensive, and palatable means to reduce the risk of a baby being born too soon or too small," Aagard said. "There is some real science behind the choice of xylitol chewing to improve oral health, and our novel application to improving birth outcomes is exciting."
Dr. Zsakeba Henderson, senior vice president and maternal child health impact deputy medical officer of the March of Dimes, a nonprofit organization that focuses on the health of mothers and babies, said in email to Newsweek that the organization is "guardedly optimistic" about the study and it is a "promising avenue to pursue" but would need replication.
"...We welcome these findings, look forward to the replication of these findings in other parts of the world with different groups of women and support further research on dental hygiene solutions to premature birth," Henderson wrote.
Update 02/03 8:44 PM: This story was updated to include comments from Dr. Zsakeba Henderson.