SugarString Theory: Is Verizon's New Media Venture Banning Some Topics?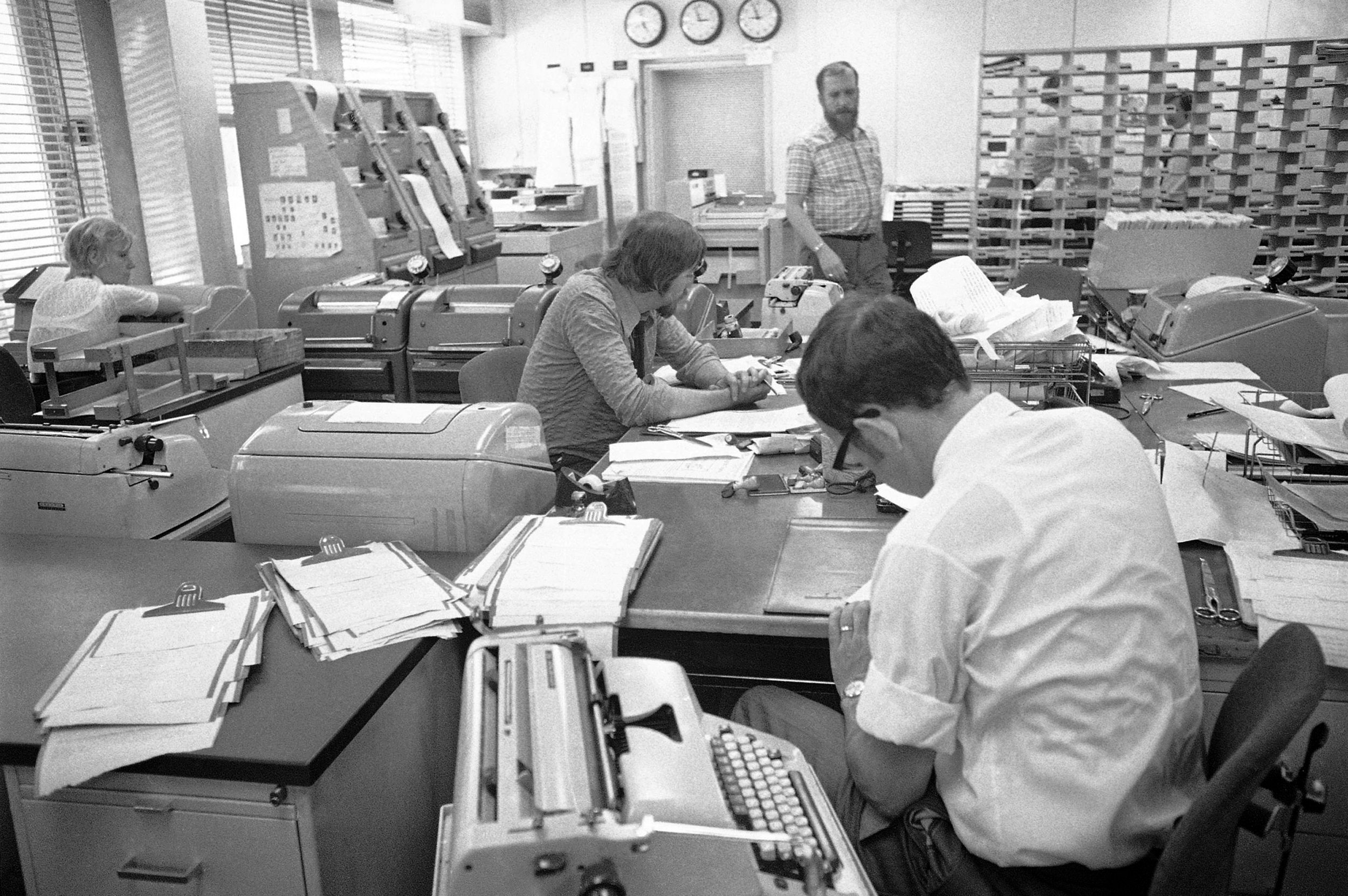 Verizon is in the midst of launching a tech website it hopes will rival sites like Wired and The Verge. But unlike its established competitors, writers for SugarString.com are not allowed to touch topics that are sensitive to its owner, The Daily Dot reported on Tuesday.
SugarString was first registered by Verizon in June as a site that "delivers the latest in technology and lifestyle news for a generation that doesn't separate tech from everyday living. From breaking news to thoughtful essays, best-in-class op-eds and beyond, this site covers what millennials really care about today."
According to The Daily Dot, multiple journalists who were contacted for recruitment by the SugarString's new editor-in-chief, Cole Stryker (who has written for Newsweek), were told that the site will avoid articles related to government spying and net neutrality—two controversies that the telecommunication giant is deeply entangled in.
"I was one of the reporters who received that email. The premise and rules behind the site were explained to me in a series of messages throughout the day. I declined the job offer," Patrick Howell O'Neill, who authored The Daily Dot piece, wrote. "Other reporters, who asked not to be named, have confirmed that they have received the same recruiting pitch with the same rules: No articles about surveillance or net neutrality."
But Verizon denies that it has banned certain topics, saying in a statement to Newsweek:
"SugarString is a pilot project from Verizon Wireless' marketing group, designed to address tech trends, especially those of interest to our customers. Unlike the characterization by its new editor, SugarString is open to all topics that fit its mission and elevate the conversation around technology."
In a follow-up email with Newsweek, Verizon iterated that SugarString (which will cover breaking news) is a "pilot project from our marketing group." Despite Verizon's after-the-fact claims, the site's status remains in a dubious no man's land--somewhere between journalism and a PR initiative.
"If you put out a job call, sending out emails trying to recruit editors and reporters, it sounds like it's a journalistic enterprise," said William Youmans, assistant professor of Media and Public Affairs at The George Washington University in an interview with Newsweek. "But then when you have commercially driven restrictions on content it becomes clear that its something a little more like a PR shop."
Since its launch, the site has published dozens of articles, with only a few stories like "Why the Future Of Anonymous Browsing Lies in Hardware" and "Is Your Child Being Tracked?" grazing the supposedly not banned subject areas. Neither article makes any mention of U.S. government surveillance. And the absence of net neutrality and government spying coverage is not due to a lack of news.
"I'm sure Cole Stryker wasn't making it up that he wasn't allowed to talk about these issues," Youmans said. "I think that the faux pas was in telling journalists we want to hire you but you can't talk about these issues because that's not going to go over very well with journalists."
Cole Stryker did not return Newsweek's request for comment.
While drawing red lines around sensitive topics is problematic (especially blocking a tech site from reporting on two of the most controversial topics in the field), the concept is nothing new in journalism.
Russia Today and Al Jazeera—media outlets that are state-owned by Russia and Qatar, respectively—both claim to be editorially independent. But they have both been accused of reflecting the views of their government funders. (The author previously worked for Al Jazeera.)
In Al Jazeera's case, "It is rare to see Al Jazeera—either the Arabic or the English channel—critically covering the Qatari regime or human-rights abuses inside the emirate," Mehdi Hasan wrote in The New Statesman. But Al Jazeera denies that it censors its journalists.
"We are not a mouthpiece [for Qatar]; we are not a tool of public diplomacy. We have come here as journalists to carry out the profession of journalism," said Al Jazeera English's managing editor, Al Antsey.
The phenomenon is also seen at the local level. Chevron, the multinational oil company, funds the Richmond Standard—a website that covers the local news of Richmond, California. Richmond is home to a Chevron oil refinery, which happens to be the town's largest employer. Though the company has been covered negatively in the national press for causing a massive fire at its Richmond refinery in 2012, for dodging taxes and for causing air pollution, stories critical of Chevron are missing from the Richmond Standard.
Accusations of journalistic censorship isn't even limited to entities with a single bankroller. Earlier this month, a former Vice employee posted a series of emails on Twitter regarding a piece he wrote that was was published on September 12 called, "It's Time to Start Boycotting the NFL." In the article, writer Charles Davis is critical of the league's mishandling of the Ray Rice situation.
In one of the emails Davis posted, a Vice editor writes that his piece upset some of the head-honchos in advertising because the company has a business deal with the NFL. The editor then reveals the company's internal policy: "any 'brand' mention...should get run up the flagpole to Hosi [Vice's Global General Manager]." To which Davis tweeted, "Just want to add this: In my experience, every single time—every single time—I had a story 'run up the flagpole' it was killed."
So why is the case of Verizon so shocking?
The first rule of censorship is you do not talk about censorship. "It's kind of self censorship 101, you don't say that there are red lines. Most places have more subtle means of implementing an editorial agenda or bias," Youmans said. "By putting red lines around these issues it reminds people of the political power and influence that Verizon has."
With a decline in reader-supported news, more hybrid products may be in news consumers futures. "It's actually going to become more of a common thing as entities like Verizon realize that they want to participate in the public sphere," Youmans said. " I think we are going to see more hybrid products like this where the mission isn't exactly clear and I just think a lot of people aren't ready to go there yet."
While Youmans believes not allowing SugarString to report on breaking news related to the taboo topics will hurt its credibility, he said, "this idea of them just advertising and saying we're not willing to report on these issues, but everything else we talk about is going to be value to you I think might have been a much smarter way of going about it."