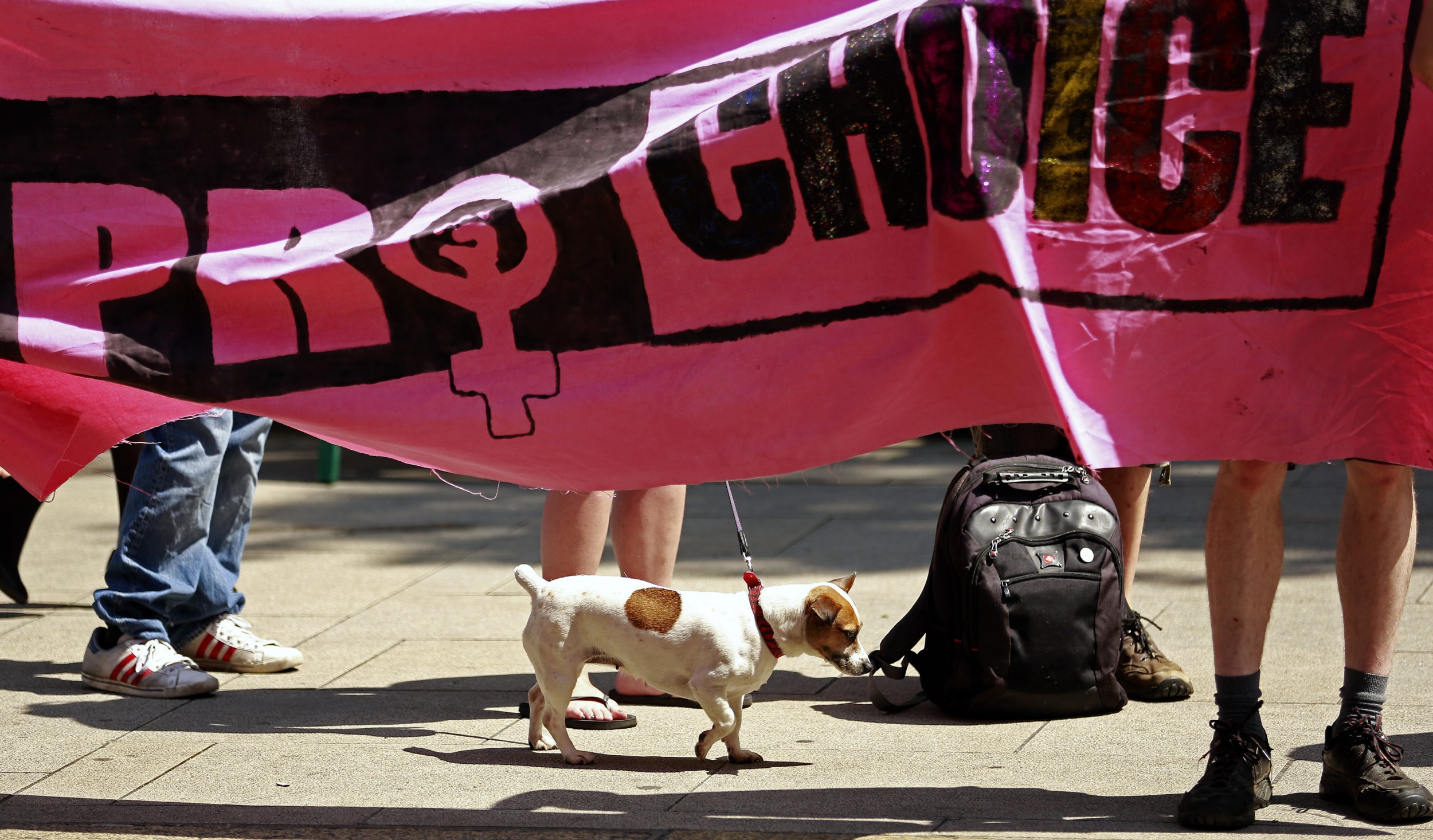 A woman in Ireland pronounced suicidal by doctors has given birth to a baby in Ireland after being refused a termination under the country's anti-abortion laws.
The woman, who cannot be named for legal reasons, is not an Irish citizen and was reportedly a victim of rape, although Ireland's Health Service Executive (HSE) hasn't confirmed that claim. She was legally forced to give birth via caesarean section after local officials obtained a court order to have the baby delivered prematurely, the Guardian reports.
The woman first requested an abortion at eight weeks, claiming she was suicidal. Health officials are said to have delayed their decision to perform the termination until the baby's life was viable, the BBC reports. The child was between 23 and 25 weeks when it was delivered and is expected to be placed into state care, The New York Times reported.
The woman at the center of the case feared her life was in danger if she gave birth, The Sunday Independent reported. Her immigration status prohibited prevented her from travelling to the U.K. to receive an abortion. After two psychiatrists and an obstetrician decided she was at risk of suicide but did not permit an abortion because the foetus was viable, she went on hunger and thirst strike, the BBC reports.
The National Women's Council of Ireland called the case "barbaric."
The case is considered the first proper test of the Irish Protection of Life During Pregnancy Act, which allows for abortions in hospitals under limited circumstances, including cases where "there is a real and substantial risk of loss of the woman's life by way of suicide," that would also result in the loss of the baby's life. The law took effect on January 1, 2014.
The new law was enacted after the 2012 death of Savita Halappanavar, an Indian national who died after being refused an abortion that would likely have saved her life. Halappanavar died of septicemia despite repeatedly asking for an abortion and being told that her baby would not survive.
Abortion guidelines recently issued to doctors in Ireland show that even pregnant women who have been victims of rape or incest, and who are suicidal, may be prevented from having an abortion. The guidelines, first obtained by the Guardian, show that before a decision is made on their abortion, women could have to face up to seven medical experts.
Conservative attitudes among doctors in Ireland prevail and more than 100 psychiatrists signed a letter last year opposing any sort of abortion reform, the Guardian reports.