Suicide Bomber Kills Civilians and Soldier Near Largest U.S. Military Base in Somalia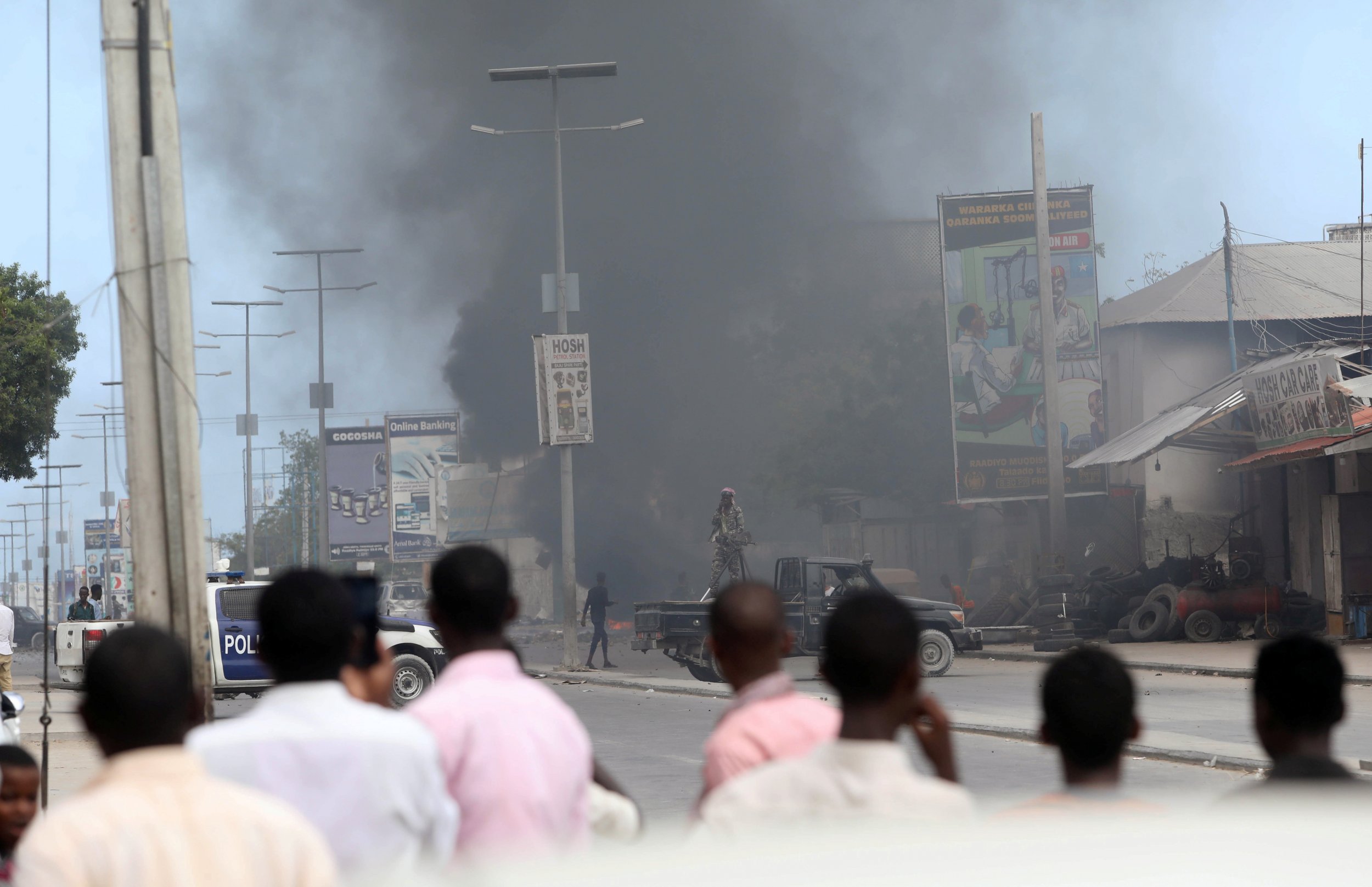 A suicide bomber has reportedly killed over a dozen civilians and at least one soldier in a Somali town located near the largest U.S. military base in the country.
At least one individual wearing a suicide vest detonated himself in the town of Wanlaweyn, located about 56 miles southwest of Mogadishu, killing at least 14 civilians and one soldier, according to the Voice of America (VOA). The town lies next to the Baledogle Airfield, a Somali air force base, where the U.S. has recently expanded its presence as part of the fight against an Islamist insurgency led by Al-Shabab, a militant group linked to Al-Qaeda.
"A suspected Al-Shabab suicide bomber targeted khat kiosks, blew himself up and claimed the lives of at least 14 people and wounded more than 15 others," Lower Shebelle deputy security affairs governor Abdifitah Hajji Abdulle told VOA.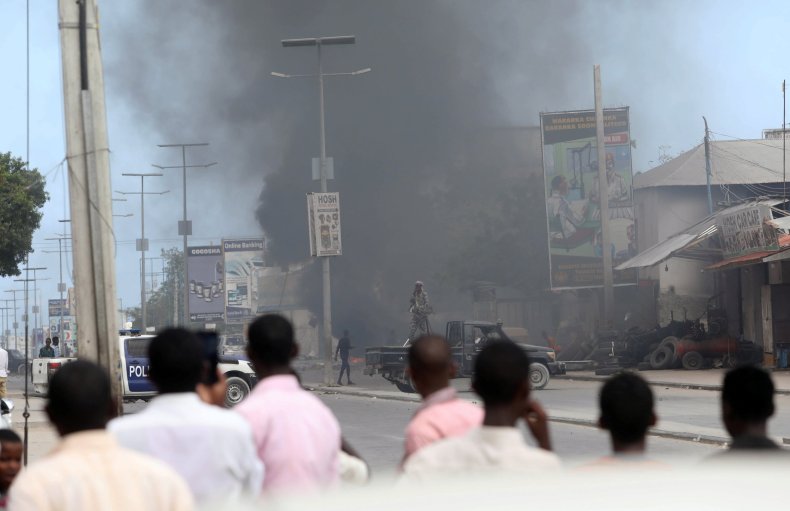 The alleged jihadi attack struck the market, which was selling a chewable herb known as khat, at the busiest time of day. Hard-line Islamists such as Al-Shabab forbid chewing the herb, which acts as a stimulant.
Related: ISIS promises to kill drunk people celebrating New Year's Eve around the world in first video from Somalia
A number of wounded have reportedly been treated at local residences as access to hospitals is limited in the area. Police Captain Farah Ismail told Reuters that "the blast at the khat kiosks killed at least five civilians and injured more others including soldiers. We are investigating whether there are more casualties and the cause of the blast."
"The death toll may rise," he added.
This is a developing story and will be updated as more information becomes available.​