Suicide Bombs Kill 50 in Town ISIS Hostages Taken to After Release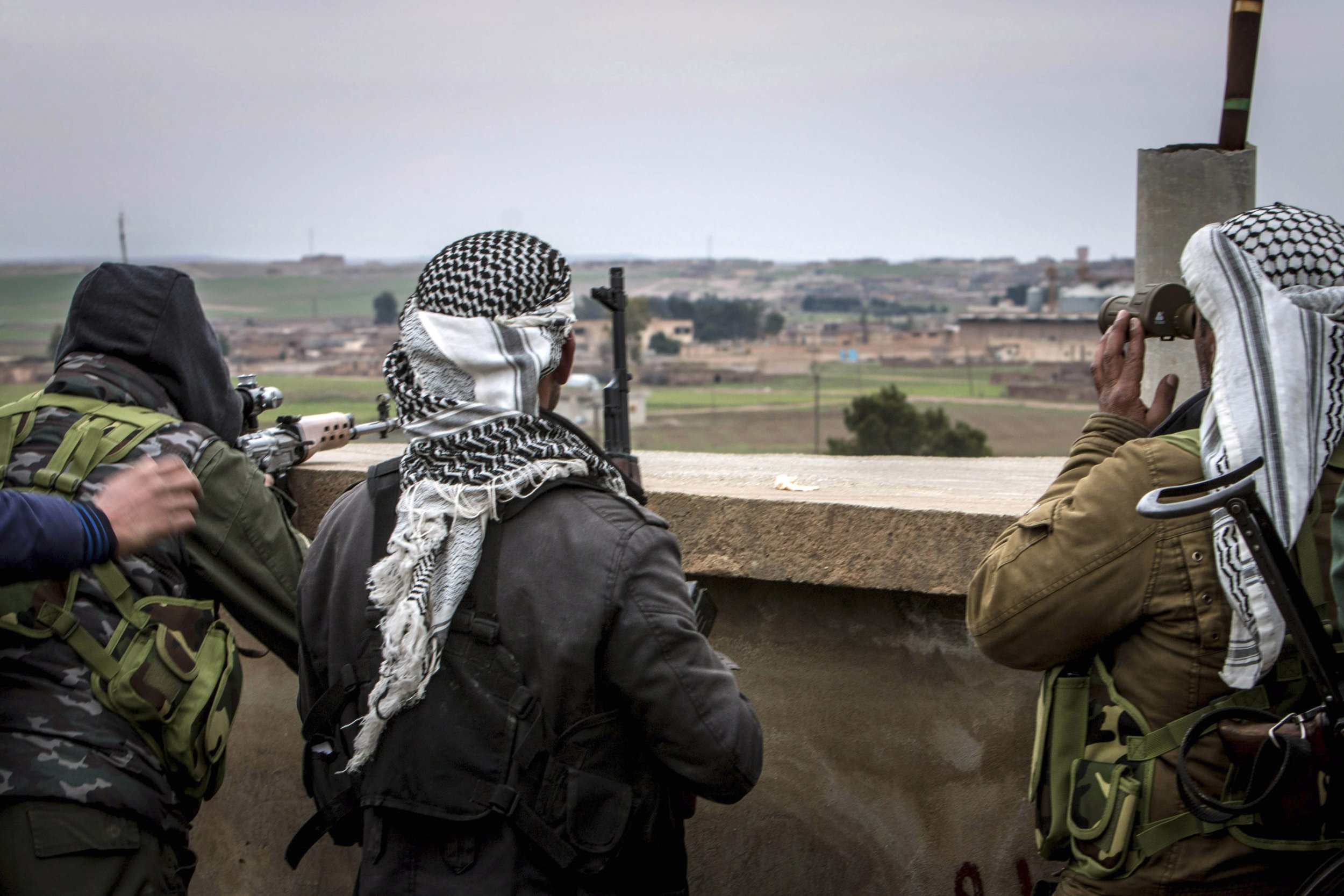 A triple suicide car bombing on Thursday killed at least 50 people in the Syrian town of Tel Tamer, the same place where 25 Assyrian Christian hostages were taken after being released by the Islamic State militant group (ISIS) a day earlier, according to a spokesman for the Syrian-Kurdish YPG militia.
The Syrian Observatory for Human Rights (SOHR) monitoring group had earlier reported that the blasts killed at least 22 people, but Kurdish spokesman Redur Xelil tells Newsweek that between 50 and 60 people had been "martyred" in the blasts and 80 wounded. He says ISIS militants were behind the attack, but the group is yet to claim responsibility.
One of the bombs exploded outside a health center in the town, another in close proximity to a vegetable market and one in a residential area, Reuters reported. The casualties include a doctor and four women, SOHR said.
The Observatory added that there were "confirmed reports" of casualties to fighters from the Kurdish internal security force, called the Asayish. SOHR director Rami Abdel Rahman told AFP news agency that the death toll may continue to rise.
Tel Tamer, situated in the Khabour region of Syria's northeastern province of Hasakeh, is a Christian town currently controlled by Kurdish YPG forces and has been the target of a number of ISIS attacks in recent months. While members of the militant group are the main suspects for Thursday's attack, no one has yet claimed responsibility.
ISIS took control of the Khabour region in February, kidnapping at least 230 Assyrian Christians from a number of villages and demanding a $100,000 ransom for the release of each hostage. The group rejected a release offer of $1.15 million—$5,000 per hostage—from the Assyrian community in May.
Kurdish YPG forces subsequently retook the area and a number of Assyrian hostages have been released in recent months. While it has not been confirmed that a ransom was paid for their release, an Assyrian source with knowledge of the negotiations, speaking on condition of anonymity to Newsweek , said that "fundraising has been going on in several countries."
On Wednesday, the group released 25 male Assyrian hostages, including two children, who had been held for nine months. The hostages were from the Khabour villages of Tal Shamiran, Tal Jazirah and Qabar Shamia. They were taken to Tel Tamer where they were greeted by Mar Afram Athneil, the chairman of the Assyrian Church of the East Relief Organization.
ISIS has targeted Christian populations across the Middle East, particularly in Iraq and Syria, since June last year, displacing thousands and forcing many to pay jizya (tax) or sign a dhimma (Sharia social contract) to avoid death.