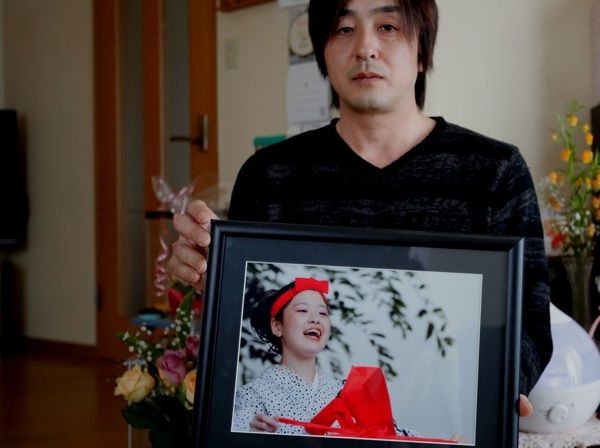 Japan's government is increasing its efforts to stop suicides across the country. In an announcement Tuesday, officials rolled out a five-year plan of suicide prevention tactics that—if successful—could cut the number of suicides in the country by 30 percent, according to The Japan Times.
Although Japan's suicide rate fell in 2016 for the seventh year in a row—down to 21,897 suicides—the Health Ministry is hoping to reduce the number of self-inflicted deaths to 16,000 or fewer by 2025. The number of suicides per 100,000 people stood at 18.5 in 2015, and the government is hoping the new prevention plan will reduce that number to 13 deaths per 100,000 people by 2025, which would bring the country's notoriously high suicide rate closer to that of the U.S.
According to the most recent Centers for Disease Control and Prevention data, the U.S. suicide rate is 13 per 100,000 people, despite a spike in 2014, when over 42,000 people killed themselves.
Even though Japan's suicide rate is declining, it is still high on a global scale. In 2014, the country had 19.5 suicide deaths per 100,000. The country's Health Ministry currently has Japan listed as the sixth highest in the world in terms of number of suicides. A World Atlas report in conjunction with the World Health Organization said Sri Lanka had the highest number of suicides in the world, at 34.6 per 100,000 people. Guyana came in second, at 30.6 per 100,000 people. Japan has the highest rate among the Group of Seven countries (Canada, France, Germany, Italy, the U.K., the U.S. and Japan).
Under the new guidelines, Japanese officials will tackle the suicide rate by addressing such societal factors as excessive working hours, postpartum depression and sexual harassment suffered by minorities. The government also plans to do more to counteract obstacles like poverty, noting in the plan that many suicide deaths are caused by people feeling economically helpless.
"We want to achieve the target as soon as possible by analyzing the causes of suicide," Yasuhisa Shiozaki, a health, labor and welfare minister, said at a news conference Tuesday.
Under the plan, which lists a number of so-called encouraging factors to combat suicide, the government pledged to implement health checkups and assess living conditions of new mothers to address postpartum depression. A 24-hour toll-free hotline will also be established for minorities to report instances of sexual harassment at schools and work, and the government said it would increase educational efforts for students and provide more outlets for them to seek help at school. The country also plans to create programs aimed at promoting workers' mental health.