Suicide of Transgender Teen Sparks Heightened Advocacy for Trans Rights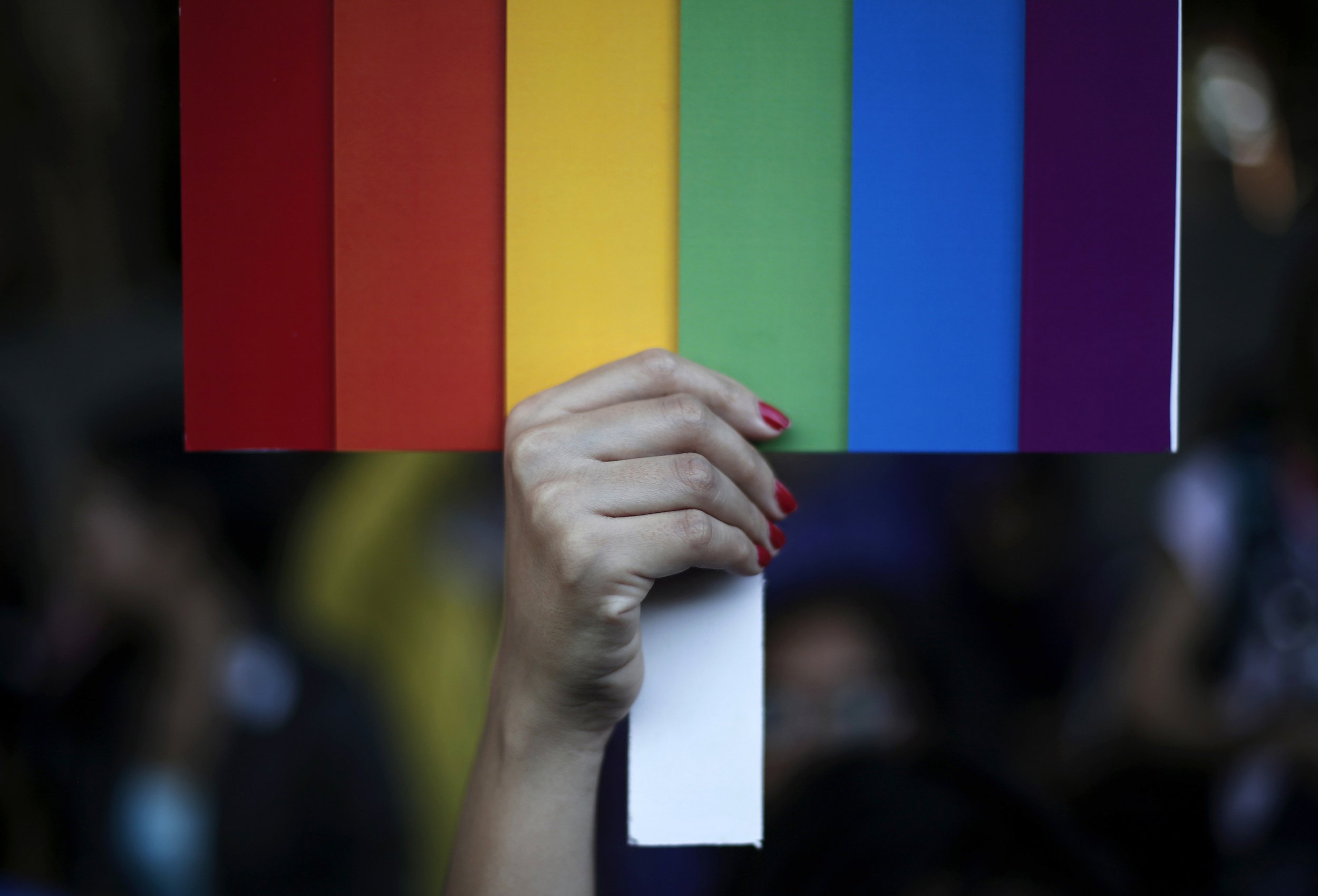 The suicide of transgender teenager Leelah Alcorn has brought heightened attention to the injustices that transgender individuals face.
Alcorn, 17, walked in front of a tractor trailer in Warren County in Ohio early Sunday morning. She left behind a wrenching suicide note on Tumblr, which she scheduled to post a few hours after her death. Leelah's note has over 50,000 shares and comments on Tumblr thus far.
In the note, Leelah spoke about not being accepted by her Christian parents for her true gender identity, and how they wouldn't give her consent to begin transitioning on her 16th birthday. "I immediately told my mom, and she reacted extremely negatively, telling me that it was a phase, that I would never truly be a girl, that God doesn't make mistakes, that I am wrong," she wrote. Leelah then goes on to describe how her parents took her to Christian therapists, who told her she was "selfish" and "wrong" and she should "look to God for help." As a final wish, she implores parents to not do the same to their children.
Alcorn's mother wrote a Facebook post in which she described her daughter's death as an accident, and referred to Alcorn by her birth name, Joshua Ryan, instead of Leelah.
The suicide rate for transgender youths is staggeringly high. The Youth Suicide Prevention Program reports that over 50 percent of transgender youths have attempted to commit suicide at least once before reaching the age of 20. Health care options for transgender individuals are limited as well, and the majority of violence perpetuated against LGBT folks stems from transphobia. Recent data from the National Coalition of Anti-Violence Programs shows that nearly three-quarters of LGBT homicide victims in 2013 (72 percent) were transgender women.
In her note, Leelah requests that her things be sold and the money be donated to transgender civil rights and support groups. "The only way I will rest in peace is if one day transgender people aren't treated the way I was, they're treated like humans, with valid feelings and human rights. Gender needs to be taught about in schools, the earlier the better. My death needs to mean something. My death needs to be counted in the number of transgender people who commit suicide this year. I want someone to look at that number and say "that's fucked up" and fix it. Fix society. Please," she wrote.
Leelah's death has sparked an outcry on Twitter from activists and transgender leaders, like Janet Mock, advocating for compassion and tolerance.