Suicide Prevention Must Be Taught in Every Middle and High School | Opinion
As students head back to school, many administrators across the country have made valiant efforts to prioritize students' health and safety by implementing measures to protect them from the COVID-19 virus. Yet, COVID-19 is not the only public health threat schools need to be prepared to address this year.
As the chief medical officer at Crisis Text Line—and a parent of two teenagers—I believe that suicide prevention education in every middle and high school across the country is essential. Suicide is the leading cause of death for young people ages 10-24. And with the right measures in place, it's largely preventable.
At Crisis Text Line, we provide free, 24/7 mental health support via text message. In 2020 alone, more than 28,000 of our conversations with 17 and under texters were about suicide.
We're not the only organization seeing this dire situation unfold for young people across the country. In 2019, the most recent year for which this data is available, the CDC observed a 60 percent increase in the suicide rate for young people from 2000 to 2018, making it the second leading cause of death among teens 13 to 19—and the leading cause of death among 13-year-olds. While we don't yet know the root cause of this sharp increase, there are significant psychosocial factors that could contribute on an individual and community level to this harrowing statistic.
On an individual level, risk factors for suicide in young people can include loneliness, relationship/family problems, or adverse childhood experiences, such as abuse, neglect and a family history of mental illness. There are major community and societal factors at play as well that contribute to the overall picture of youth suicide rates: barriers to health care, community isolation due to social or sexual identity, stigma around seeking help and easy access to means to complete suicide.
At Crisis Text Line we did see a decrease in conversations with youth about suicide during the first year of the pandemic. We know that the numbers we're seeing now don't necessarily reflect the full mental health impact of a disaster of this magnitude. Historical data tells us that the years following a disaster are ripe for suicidal ideation. This is especially true for teens for whom the stressors of the pandemic have taken a greater proportion of their total lives. Considering the apex of challenges our nation currently faces—a continuing pandemic, racial violence, the pursuit of equity, natural disasters and more—and how they intersect with leading risk factors is important. There has never been a more urgent call to address this challenge head on.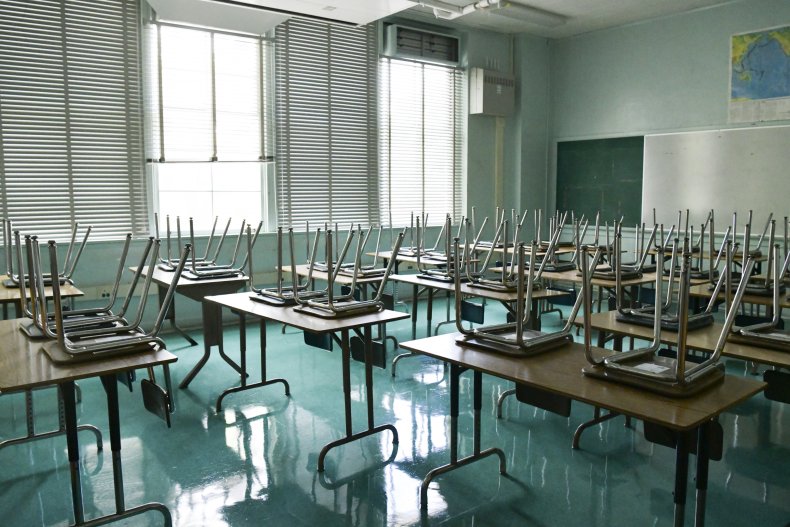 Despite what some may think, research tells us that there is solid evidence that asking people directly about suicide doesn't increase suicidal risk—it doesn't "put the idea in their head" and lead someone to take their own life. Researchers at Columbia University have shown that asking a person directly if they are considering suicide does not plant the idea or increase suicidal ideations. An analysis of Crisis Text Line's data corpus of almost 200 million messages suggests that asking someone in a clear, kind, empathetic way, if they are having thoughts of death or dying, does not increase the risk of suicide.
At Crisis Text Line, we've identified a promising way to screen roughly 3,500 people for suicidal risk every single day. It's simple: We ask. Suicide screening in these conversations is a three step process we call our Always Ask Policy.
First, the volunteer crisis counselor starts with an expression of care such as "I am here for you. I hope you know you're not alone." Then, they ask a clear and specific question to assess suicidality. For example, "I just want to check in. Have you had any thoughts of hurting or harming yourself?" If the texter indicates they are having thoughts of suicide, the volunteer crisis counselor then follows up with a series of questions to understand if they have a plan, a means and a timeframe to act on their feelings.
Finally, the volunteer crisis counselor collaborates with them to help them find a safe coping mechanism to process their feelings.
Teens want to talk about suicide—and shouldn't have to wait to text a hotline when they are in a dark moment to begin the conversation. Implementing suicide education into school curriculums in such a way that teachers, administrators and school counselors can have—clear and specific conversations with their students—could make schools one of the biggest contributing factors to reducing youth suicide across the country. Educating students to support their peers may make a seismic difference in young people getting the mental health support they need.
We've seen the impact of having difficult public health conversations in schools. The decline in teen pregnancy over recent years can be attributed to the inclusion of sex education in schools. Researchers have found that teens who receive a comprehensive education about sex are significantly less likely to become pregnant. Imagine if we treated mental health the same way and brought comprehensive education about suicide to classrooms across the country.
It would mean every student, educator, guidance counselor and administrator in the country would know how to have brave, honest conversations about suicide so that our nation's young people, who are thinking about ending their life, know that they are not alone. Schools and parents can lead the way by using this toolkit for Mental Health School Supplies to begin the conversation about mental health education in classrooms. Anyone can text SCHOOL to 741741 to reach a volunteer crisis counselor.
Preventing some of the biggest public health challenges of our time often takes herculean efforts. In this case, it can be as simple and revolutionary as having a brave conversation in classrooms all across the country.
Shairi Turner, MD, MPH, is chief medical officer at Crisis Text Line.
The views expressed in this article are the writer's own.