Suicide rates in the U.S. fell in 2019, according to the Centers for Disease Control and Prevention (CDC), however, the COVID-19 pandemic could make 2020 the year with the highest recorded overall death rate—but early data suggests no change to the suicide rate.
In 2018, 48,344 Americans died by suicide. In 2019, there were 47,511 suicides, a decrease of 2.1 percent over the previous year. That number indicated a halt to a 20-year-long increase in suicides although suicide is ranked as the 10th most common cause of death.
"We do not yet know about suicide during the COVID-19 pandemic because the United States does not collect suicide data in real time, therefore, claims about increasing suicide rates during COVID-19 are not based in current available data and are unfounded," said American Foundation for Suicide Prevention Chief Medical Officer Christine Moutier in a Tuesday statement. "Emerging data from several countries show no evidence of increased suicide rates during the first few months of the pandemic."
"We do know that thoughts of suicide are more prevalent among the general population now than before COVID-19, and for that reason we must continue to focus on prevention efforts and supporting those at risk," Moutier said.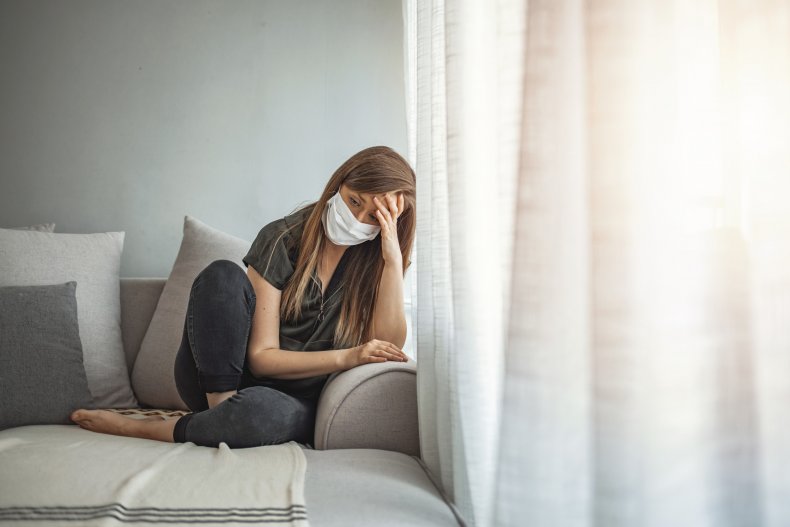 Statistics this year could be adversely affected by the COVID-19 pandemic. As of December 22, 322,589 Americans had died because of the virus according to data from Johns Hopkins University. Projections indicate that the total U.S. death rate for 2020 could be well over 3 million.
Conditions of the pandemic have led some individuals between the ages of 18 and 24 to consider suicide, according to a study conducted by the CDC. In a survey of 5,412 individuals conducted between June 24-30, 1 out of 4 people said they had thought about committing suicide within the 30 days before participating in the survey. Approximately 30.9 percent of those who participated reported anxiety or depression while 13.3 percent reported using drugs or alcohol to deal with the stresses presented by the pandemic.
"Increased rates of suicidal ideation are indeed concerning, as they indicate serious distress or emotional suffering," said Special Advisor to the National Institute of Mental Health Director on Suicide Research Dr. Jane Pearson in a statement sent to Newsweek on Wednesday. "However, it remains unclear whether suicidal ideation during the pandemic relates to suicide behavior."
Heart disease, cancer and unintentional injuries were the top three leading causes of death in 2019, unchanged from 2018. However, according to the CDC, life expectancy rates rose in 2019 by roughly six weeks, making the average age expectancy 78.8 years. The age-adjusted death rate also decreased. In 2018, there were 723.6 deaths per 100,000 people. That number went down by 1.2 percent in 2019 with 715.2 deaths occurring per 100,000 people.
"It was a pretty good year for mortality, as things go," Robert Anderson of the CDC told the Associated Press on Tuesday.
If you have thoughts of suicide, confidential help is available for free at the National Suicide Prevention Lifeline. Call 1-800-273-8255. The line is available 24 hours every day.
Updated 12/23/2020 10:57 p.m. EST: This story has been updated with a statement from the National Institute of Mental Health.