How a Simple Blood Test Could Predict Suicide Risk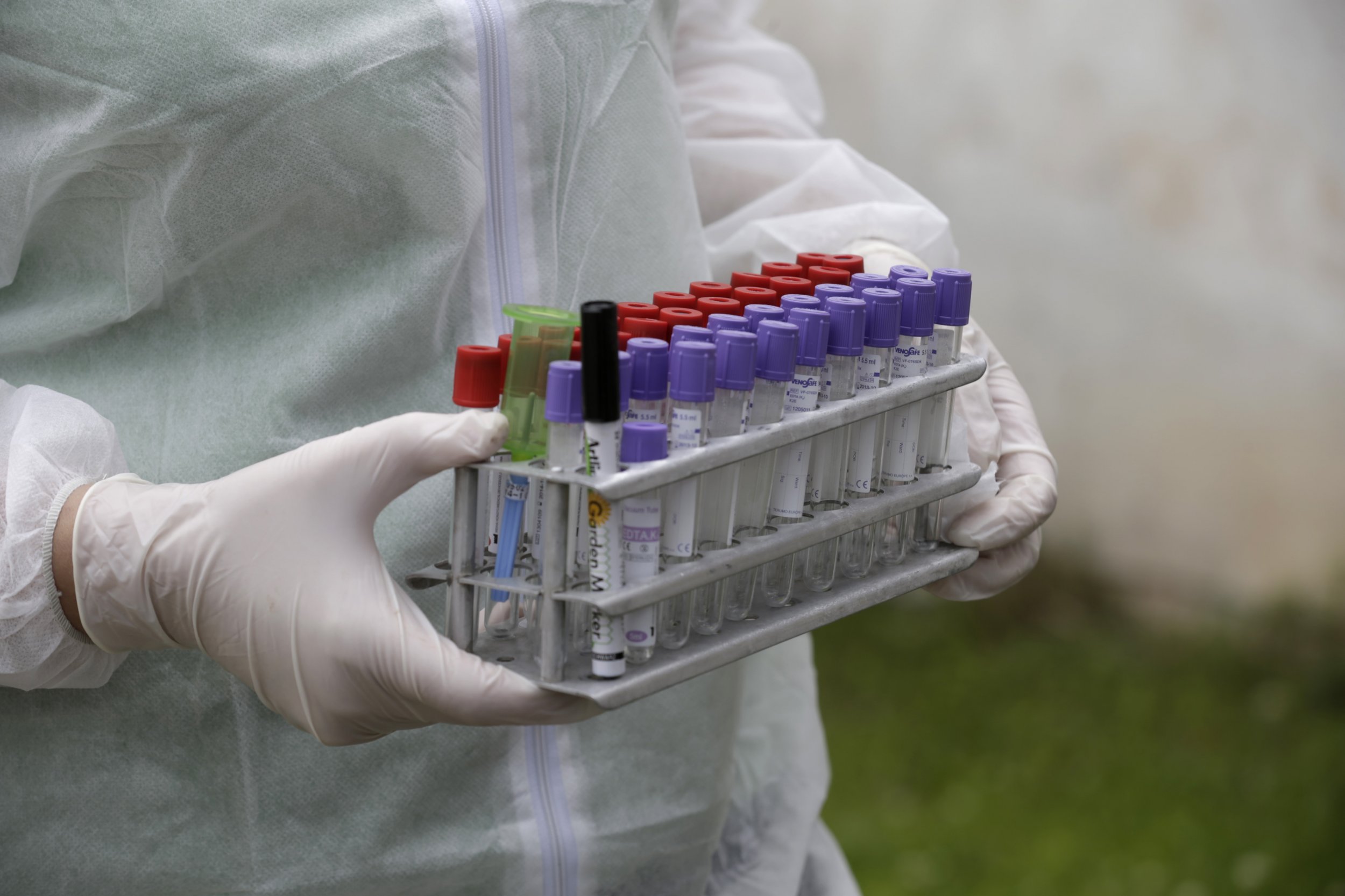 Researchers at the Johns Hopkins University School of Medicine have discovered a gene that may signal a person's predisposition to attempt suicide.
In a study published Wednesday in The American Journal of Psychiatry, the gene is identified as SKA2, which researchers believe helps to regulate the brain's stress response. Normally, when an individual is stressed, the stress hormone cortisol floods through the body. "This [response] is important," study leader Zachary Kaminsky explains, because it's what prompts us to "move out of the way of traffic, for example." When danger has subsided, a normal SKA2 gene helps shut down cortisol secretion. The study, however, found that individuals who have committed or attempted suicide actually have less than typical SKA2 expression in their prefrontal cortex—the area of the brain that's involved in inhibiting negative thoughts and controlling impulsive behavior.
When they took a closer look to find out why these people's SKA2 genes aren't doing their jobs, they found a common mutation—a methyl group that wasn't supposed to be there had added itself to the gene. This is called DNA methylation, and what it does is suppress the expression of whatever gene is methylated.
"We think this [SKA2 methylation] is causing a failure of the brain to shut down the stress response," Kaminsky said Tuesday. And it's a fatal failure—one that turns what might otherwise be an unremarkable reaction to the hardships of life into suicidal thoughts and behaviors.
"This [discovery] was very exciting for us," Kaminksy said, because "it spoke to the fact that we may be able to create a clinical [blood] test that would help us to determine those at risk for suicide."
In one part of the study, Kaminsky's team tested three different sets of blood samples, the largest of which included 325 participants. Across all three sets, the researchers were able to predict with 80 percent accuracy which participants were having suicidal thoughts or had attempted suicide—based on their blood test results alone. Those with more severe suicidal tendencies were predicted with 90 percent accuracy. And in the data set with the youngest subjects, the researchers were able to tell with 96 percent accuracy which adolescents had attempted suicide—again, based on nothing but a blood test.
The clinical application of this new information might help reduce the suicide rate, which in the U.S. in 2013 was the equivalent of one suicide every 13.3 minutes. Worldwide, 1 million people commit suicide each year.
If, for example, psychiatric centers were to start screening for this SKA2 mutation via blood tests, it could help them make decisions regarding the intensity of intervention approaches. Those who are more at risk could be identified, their access to lethal means could be restricted, and proactive treatment could begin. Kaminsky says blood test results could inform treatment decisions unrelated to mental health, such as whether or not to prescribe patients certain medications that have been linked with suicidal thoughts. This, he says, needs more study however.
The authors of the study also mentioned the relevancy of the suicide blood test to the military. According to a 2012 Veterans Affairs report, the 2010 suicide rate among U.S. vets was the equivalent of 22 veterans committing suicide every day of the calendar year. And it's getting worse: According to the VA's 2014 update, that rate has increased 27.3 percent over the past two years. Perhaps this rate would be reduced if men and women seeking to enlist could be forewarned that they are genetically predisposed to be more mentally vulnerable in the face of stress, or if military personnel who test positive for the SKA2 mutation were more closely monitored when they return home from deployment.
This is a timely discovery in light of both the VA data and the most recent Centers for Disease Control and Prevention report, which shows a slight rise in attempted suicide among U.S. high school students from 2011 to 2013. According to the data the CDC collected in its 2013 National Youth Risk Behavior Survey, 17 percent of U.S. high school students have seriously considered suicide; 13.6 percent have made actual suicide plans; and 8 percent have attempted it one or more times.
Anyone can be affected by suicide. Not everyone who thinks about or attempts it has a history of mental illness. If you are worried about yourself or someone you know, read about the warning signs and what to do when you suspect someone may be at risk for suicide.
The most important thing is that people who have thoughts about self-harm or suicide immediately receive the support and care that they need. These people should talk to someone they trust, such as a loved one or general practitioner. Also many help lines are available, such as the National Suicide Prevention Lifeline—a free, 24/7 service that can provide suicidal persons or those around them with support, information, and local resources. Anyone in such a crisis should call 1-800-273-TALK (8255).