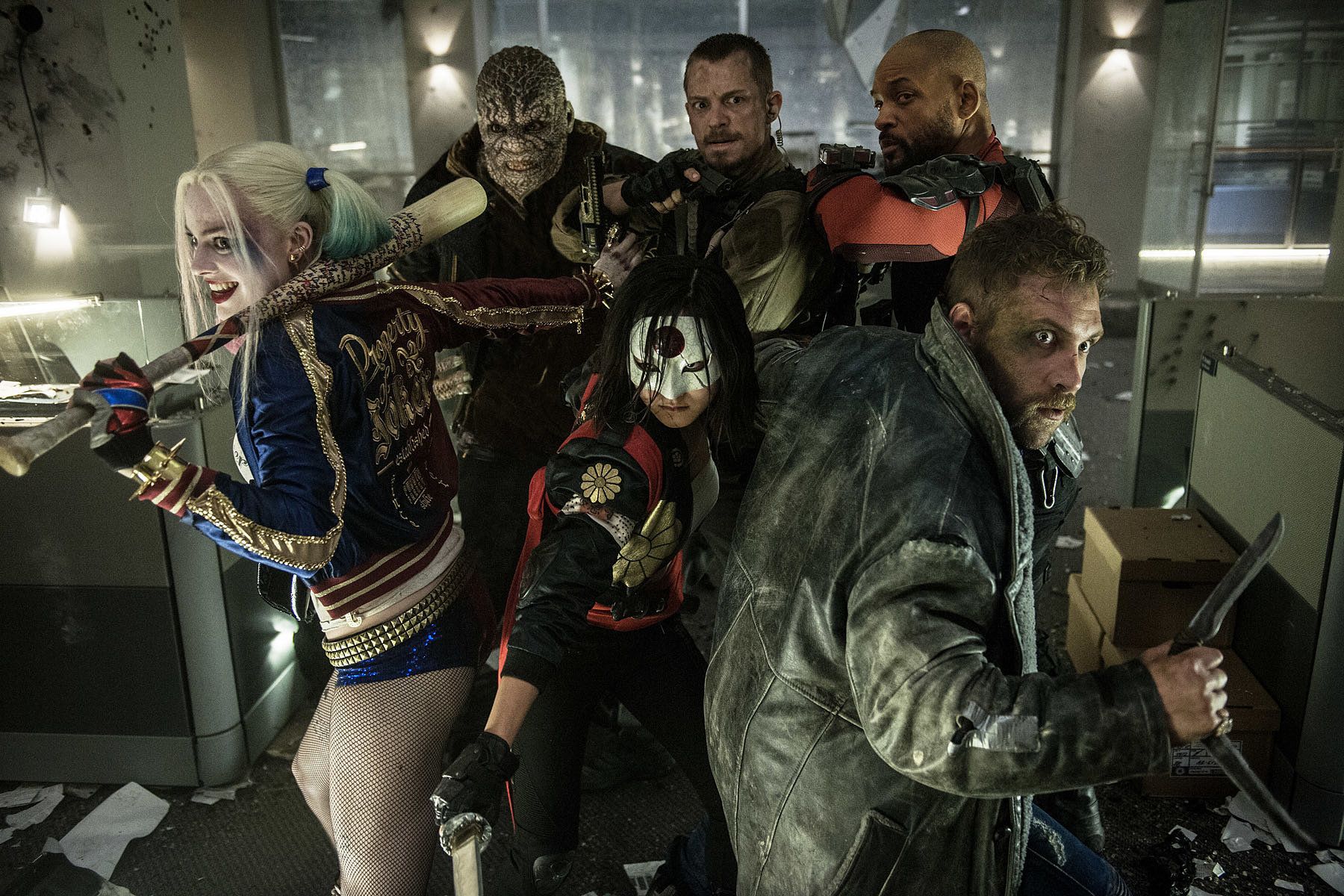 One of the criticisms lobbied at Warner Bros's $500 million-grossing Batman v Superman: Dawn of Justice is that it was "humorless." Impossibly dark, Zack Snyder clearly doesn't subscribe to the theory that comic book movies ought to be bright and fun, despite that working pretty well for rival Marvel.
So it's a pleasant surprise to hear that the studio is reportedly ploughing "tens of millions of dollars" into reshoots for its next DC Comics project, Suicide Squad, in order to inject some more humor into the film.
According to website Birth. Movies. Death., Warners has noticed how warmly fans responded to the light-hearted tone in the trailer for the film—starring Will Smith, Margot Robbie and Jared Leto—and have ordered more banter to be added. They face a race against time, however, as it is due for release in August.
"Every joke in the movie is in that trailer," a source told the website. Additional sources claim the reshoots are already underway and they will "alter the tone of the movie."
Of course, Warner Bros could simply sit back and roll in its cash after Batman v Superman stormed the global box office in March—despite a critical mauling—and trust that Suicide Squad will do just fine as it stands. But then, Suicide Squad is more of a gamble for the studio than a film finally teaming up two of the biggest superhero characters in history.
The film, about a band of rogue villains forced to team up for good or face death, doesn't have the immediate calling card of an empowering comic book movie. But director David Ayer's blockbuster has had much more of a positive response to its trailers and early promotional material than the release of Dawn of Justice, which holds a tepid 29 percent rating on Rotten Tomatoes.
Ayer's movie appears to be more similar in tone, though not quite as risque, as Fox's recent hit Deadpool. The Ryan Reynolds-starring film was recently crowned the highest-grossing R-rated film of all time, proving comic book fans are clamoring for movies with smart-mouthed humor to go with their graphic violence.
Now, perhaps Warners could turn its attention to giving Batman and Superman a sense of humor...